SHARE:
ESF Lauded in College Rankings


9/17/2020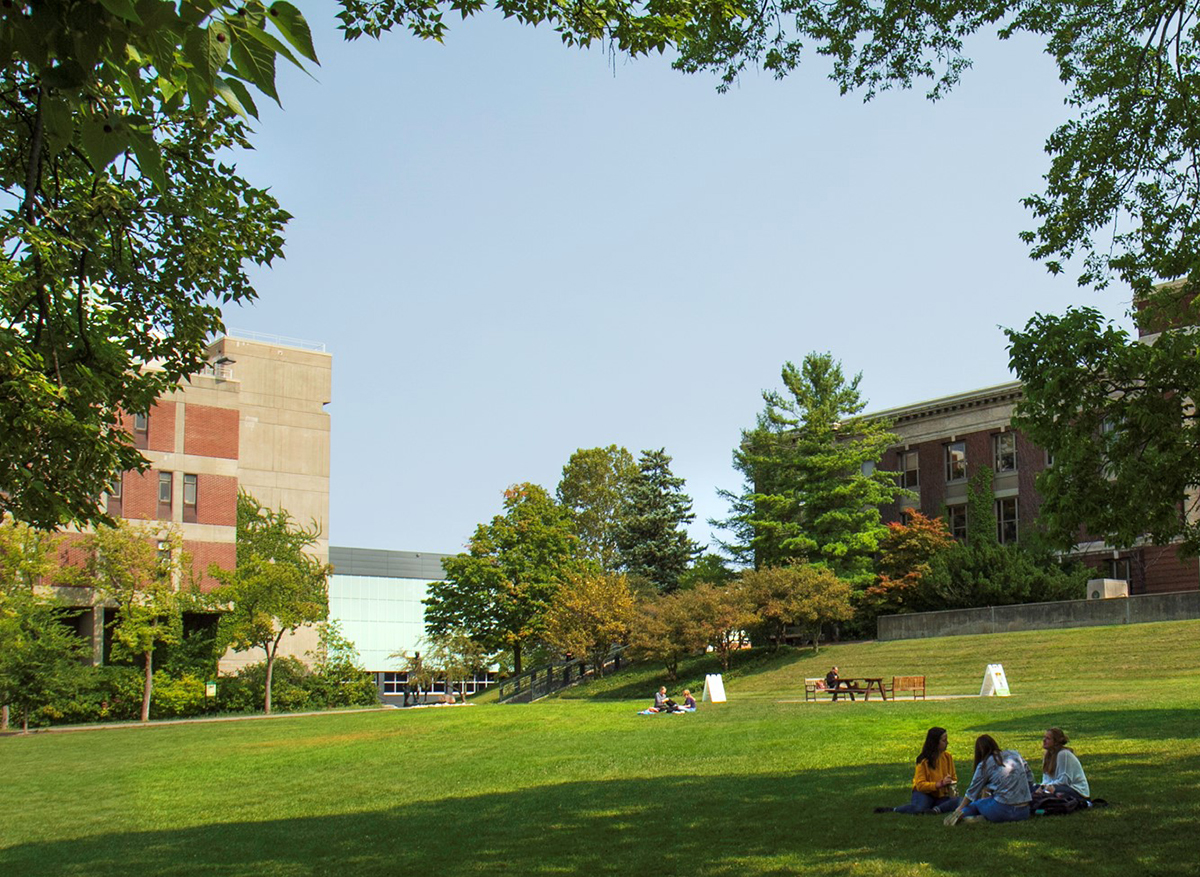 ESF continues to be recognized for excellence with placement on several top-college listings including U.S. News & World Report, The Princeton Review and U.S. News & Money.
ESF has earned a place among the top universities in America as ranked by U.S. News & World Report 2021 Best Colleges.
ESF is ranked number 118 in the National Universities category that includes schools that offer a full range of undergraduate majors, plus master's and doctoral programs, and emphasize faculty research or award professional practice doctorates.
ESF earned other high rankings in the annual survey:
Among the nation's top public schools, ESF is ranked at 54th.
The College is 57th on the Best Value - National Universities list. This ranking takes into account a school's academic quality, as indicated by its 2021 U.S. News Best Colleges ranking, and the 2019-2020 net cost of attendance for a student who received the average level of need-based financial aid. The higher the quality of the program and the lower the cost, the better the deal.
ESF is ranked 144 for social mobility which measures how well schools graduated students who received federal Pell Grants (those typically coming from households whose family incomes are less than $50,000 annually, though most Pell Grant money goes to students with a total family income below $20,000).
ESF is ranked #161 in Best Undergraduate Engineering Programs at schools whose highest degree is a doctorate. To appear on an undergraduate engineering survey, a school must have an undergraduate engineering program accredited by ABET.
The Princeton Review ranked ESF No.13 in the Best College Dorms category.
The College is also included in the 386 Best Colleges and the Best Northeastern Colleges lists.
ESF is ranked 99th in Money's 2020 Best Colleges. The 2020 list includes more than 700 colleges and universities. Colleges included in Money's rankings had to meet certain criteria, such as having a graduation rate at or above the median and having at least 500 students. Colleges were then ranked based on 26 factors in three categories: quality of education, affordability and outcomes with each category weighted equally in calculating the rankings.
The College is recognized by LendEDU for having one of the lowest student loan debt figures in the country for the class of 2019. ESF's average student debt per borrower figure of $21,885 ranked #61 in the country and No. 8 in New York state. Schools were ranked from lowest (best) to highest (worst) based on their average debt per borrower figure for the Class of 2019.
The College's biology degree earned the top ranking on the list of the 50 Best Biology Degrees, published by learn.org.
The Wall Street Journal's 2021 rankings ESF ranked No. 298 out of 797 institutions nationally. Within the Northeast region, the College ranked 111th among 257 institutions.
College Raptor released its 2021 Hidden Gems lists where ESF was ranked No. 7 on the Urban Hidden Gems list and No. 3 on Hidden Gems with Tuition Under $25K. Colleges were ranked based on a combination of factors, including graduation rates, campus diversity, endowment per student, and other data as reported via the National Center for Education Statistics (NCES) for the most recently-available enrollment year.
Recent ESF News
News Archives
Communications & Marketing
SUNY-ESF
122 Bray Hall
1 Forestry Drive
Syracuse, NY 13210
315-470-6644