SHARE:
Brew-gooders Raise More Than a Glass for Wildlife
Globally rare snail inspires Critz Farms ale

10/1/2020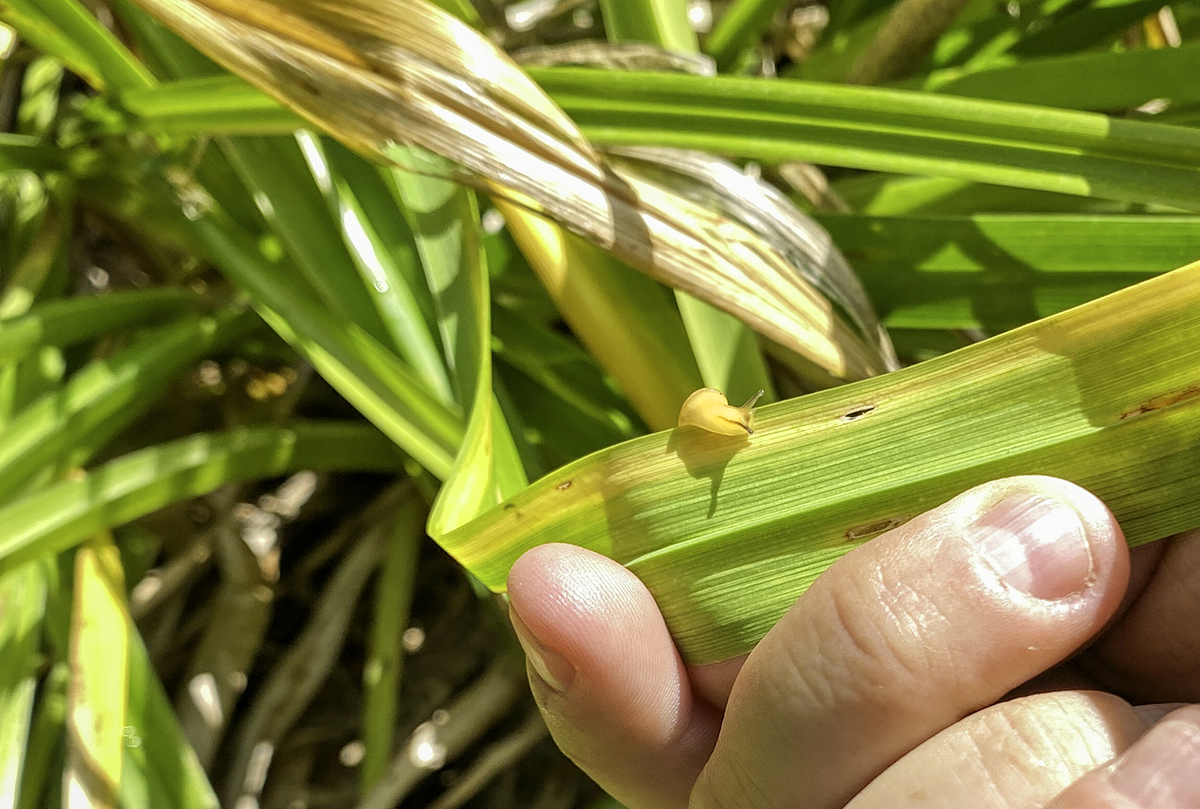 Beer enthusiasts can lift a glass this fall to wildlife conservation, as Critz Farms in Cazenovia, New York, will donate a portion of proceeds from their new endangered species ale to recovery efforts for a local endangered species, the Chittenango ovate amber snail.
This fund-raising initiative was inspired by a creature smaller than a thumbnail, whose entire global population is at Chittenango Falls State Park, just eight miles north of Critz Farms. The beer will be available in the farm's tasting room starting Oct. 3.
The Chittenango ovate amber snail is a state- and federally-protected land snail that survives exclusively near the waterfall at the state park. Fortunately the snail has a number of speedy advocates acting on its behalf. The beer fundraiser represents a partnership with Critz Farms, New York State Office of Parks, Recreation and Historic Preservation (NYS Parks), U.S. Fish and Wildlife Service, SUNY College of Environmental Science and Forestry (ESF), New York State Department of Environmental Conservation, and Rosamond Gifford Zoo.
The species is threatened by events that could wipe out most, if not all, of its wild population, such as floods or the collapse of rock ledges around the falls. NYS Parks works to minimize invasive plants and trampling of the habitat and species by park visitors. Two captive populations are being maintained at ESF, and have supported the release of captive snails into the wild over the past five years.
Recent ESF News
News Archives
Communications & Marketing
SUNY-ESF
122 Bray Hall
1 Forestry Drive
Syracuse, NY 13210
315-470-6644