SHARE:
Joanie Mahoney Named Fifth ESF President


11/5/2020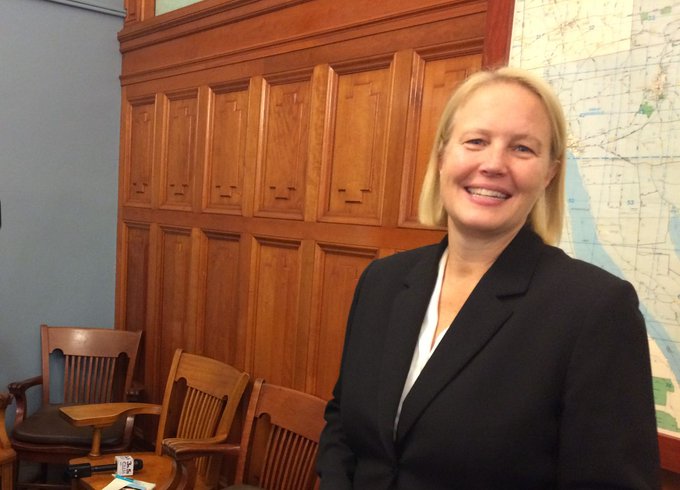 SUNY Board of Trustees Appoints Presidents at Old Westbury, Upstate Medical, and SUNY ESF Campuses
Albany, NY - The State University of New York Board of Trustees today approved the appointments of Dr. Timothy E. Sams as SUNY Old Westbury President, Dr. Mantosh Dewan as Upstate Medical University President, and Joanie Mahoney as SUNY College of Environmental Science and Forestry President.
The appointments were announced by SUNY Board of Trustees Chairman Merryl Tisch and SUNY Chancellor Jim Malatras following the SUNY Board meeting.
Joanie Mahoney is the first woman to lead SUNY ESF. She joined the College in November 2018 as Chief Operating Officer. In this role, she has served on the senior leadership team where she has been instrumental in the Discovery Challenge process, expansion of ESF as an instrumental partner with government to address pressing issues like climate change and intrusion of invasive species in our waterways, and functions as point person on COVID-19 matters and preparedness.
Prior to ESF, Ms. Mahoney served as Onondaga County Executive for 11 years and oversaw all aspects of a county government, which served 460,000 residents. During her tenure as county executive, she earned national recognition for her environmentally friendly stewardship.
Before her elective office, Ms. Mahoney worked as an attorney both in private practice with the Harris Beach law firm and for five years as a criminal prosecutor in the Onondaga County District Attorney's Office.
Ms. Mahoney received her bachelor of science degree from Syracuse University's School of Management and her juris doctor from S.U.'s College of Law. Her appointment is effective immediately.
Recent ESF News
News Archives
Communications & Marketing
SUNY ESF
122 Bray Hall
1 Forestry Drive
Syracuse, NY 13210
Communications@esf.edu