SHARE:
ESF Honors Veterans with Ceremony Nov. 11
Announces OIDE Veterans Initiatives program

11/10/2020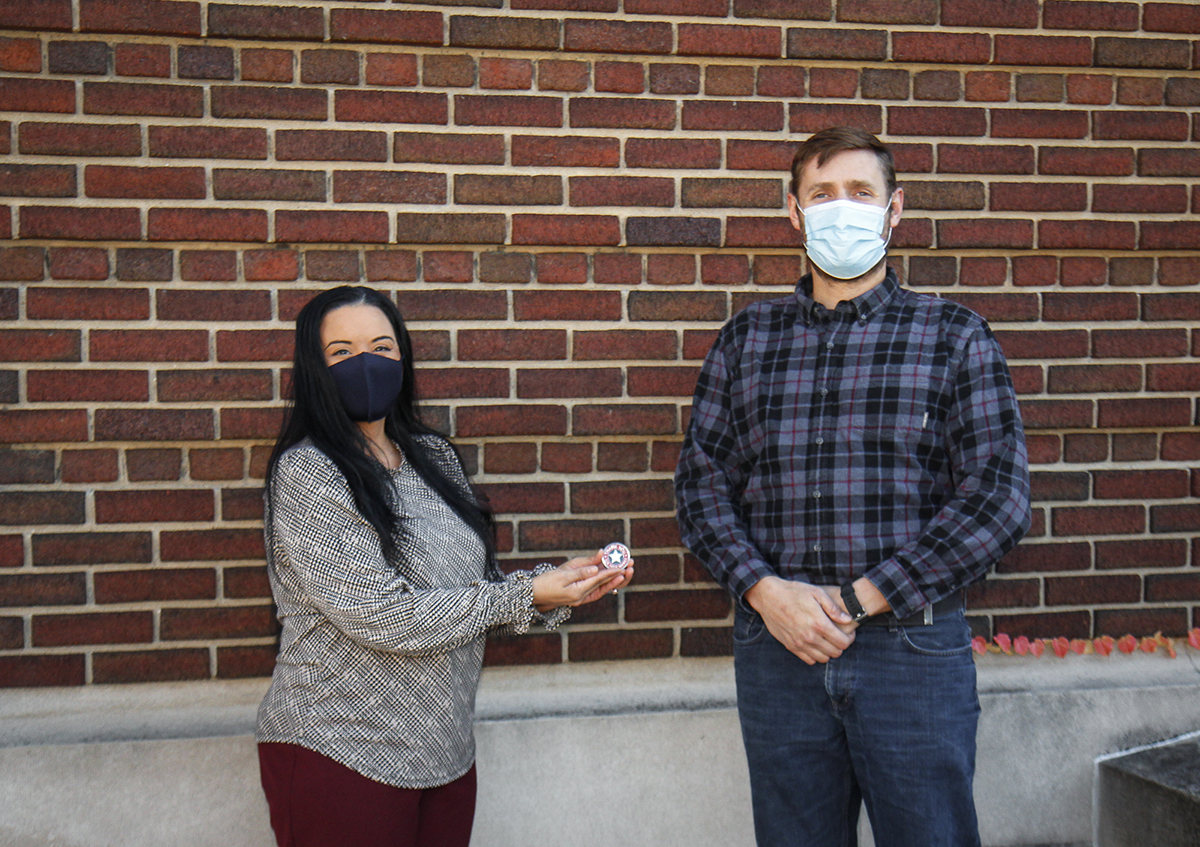 The SUNY College of Environmental Science and Forestry (ESF) will honor its veterans Wednesday during a virtual ceremony. The ceremony is part of the College's commitment to its veterans.
The program will be held via Zoom from 1 to 2 p.m. Nov. 11. The Veterans Day program is co-sponsored by the OIDE Veterans Initiative and the newly formed ESF Student Veteran's Club.
"We're really happy to be hosting the first Veterans Day program at ESF for our community," said Dr. Lizette Rivera, U.S. Army veteran, and director of student inclusion initiatives and special assistant to the chief diversity officer. The Veterans Initiative is a new program from ESF's Office of Inclusion, Diversity and Equity (OIDE) that will be unveiled during Wednesday's celebration.
For students Jonathan Henderson and Nolan Calamia, the Veterans Initiative will provide another avenue for veterans to connect on campus. Henderson and Calamia are involved in the college's new Veterans Club, founded by classmate Christopher Jenner at the beginning of 2020.
"The Veterans Club offers support to all the veterans on campus," said Henderson, a U.S. Army veteran and forest resources management major. The group hopes to establish a veterans office and designated veterans space on campus because veterans' needs often differ from those of traditional college students.
"Our veterans are typically non-traditional students," said Rivera, with different concerns. "it's important for them to have their own community, their own connections, their own space because they have different lived experiences including spouses and children."
She noted they are also often transfer students. To that end, ESF is working closely with Onondaga Community College (OCC) "because OCC is a military-veteran friendly school, we're working to enhance that relationship," said Rivera.
Coming to college can be overwhelming for veterans, said Calamia, a U.S. Army veteran and forest resources management major. "One of our goals is to help veterans navigate the process that includes education and veterans benefits that differ from the traditional college student."
Henderson and Calamia were among the veterans who were presented with a military coin to recognize their service prior to Wednesday's ceremony. This year the coins were purchased by the Undergraduate Student Association and presented by Rivera. Coins for staff and faculty veterans were purchased by Dr. Malika Carter, chief diversity officer, who made a donation to OIDE's veterans initiative.
"The goal is to have custom military coins created with the ESF logo," said Rivera. The virtual ceremony will not only recognize student veterans, but also alumni, staff and faculty who served. Rivera said alumni, staff and faculty were asked to submit photos and military service dates to be recognized that the event. There has been a substantial response from our alumni community.
Recent ESF News
News Archives
Communications & Marketing
SUNY-ESF
122 Bray Hall
1 Forestry Drive
Syracuse, NY 13210
315-470-6644