SHARE:
ESF Soccer Team Helps with Food Recovery


12/16/2020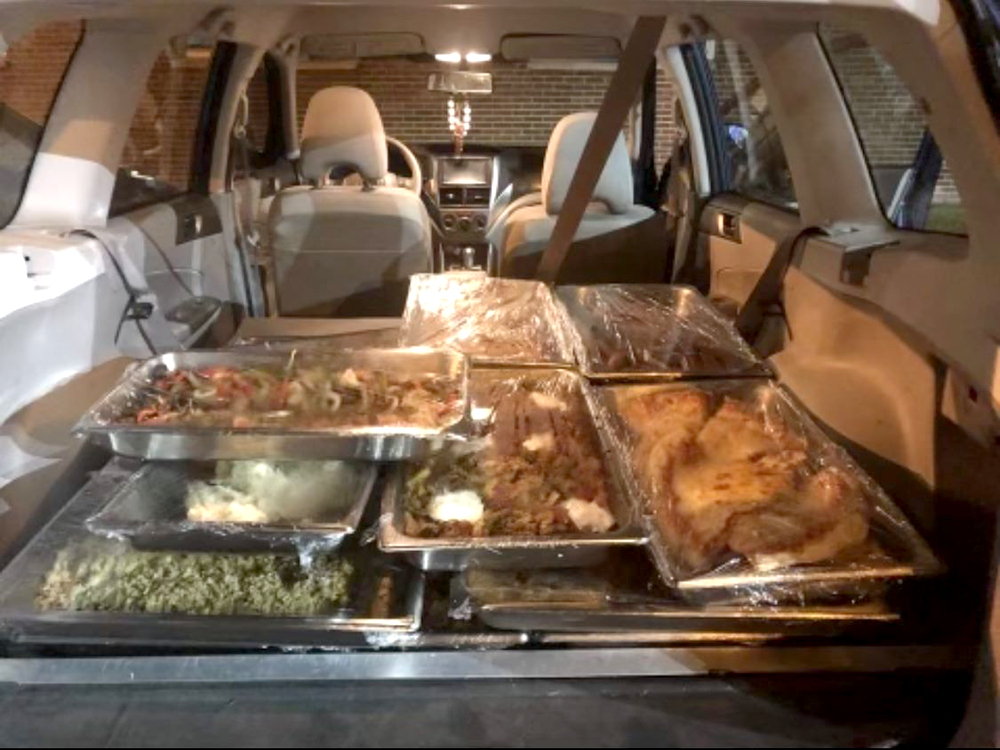 Soccer team members from the SUNY College of Environmental Science and Forestry (ESF) continued to make time to help their community in this most-unusual year. Team members volunteered with the Food Recovery Network, something they've been involved with since 2016.
The Food Recovery Network (FRN) is a national nonprofit organization dedicated to reducing food waste and donating perishable items to those in need. FRN has chapters on college campuses across the country, including at ESF.
"Food waste is a contributor to climate change and resource preservation issues," said ESF President Joanie Mahoney. "ESF has a zero-waste commitment institutionally, and initiatives such as this empower ESF to make an impact that expands beyond our campus borders. Thank you, Coach Scalisi and our ESF soccer team for going above and beyond."
With no competitive games or travel allowed during the fall semester due to the coronavirus, the team bonded through volunteering. Team members collected unused food from neighboring Syracuse University dining halls and ESF's Trailhead Cafe weekly and delivered it to community organizations.
Weekly three to four team members met to pack unused food from Syracuse University's dining facilities (ESF students are welcome to dine at SU) and deliver it to community organizations. Each year, the team helps save more than 2,000 pounds of food from the dining halls that would otherwise go in the trash.
"College athletes are busy, especially at a school like ESF where a lot of their education is lab and fieldwork-based," said Adam Scalisi, men's soccer head coach. "Free time isn't something you're ever going to hear them they say have, and although you see a lot of community-based volunteering efforts, they are typically one-day events. Our student-athletes are consistently volunteering their time weekly on this project despite the demands from their education and sport."
Said senior Captain Carmine Tronolone, "We feel it is important to mitigate food waste and do our part to support our communities. Every member of our men's and women's teams goes on at least one recovery run each semester. It brings our teammates and coaches closer, and we are proud we can act collectively as this positive force."
Recent ESF News
News Archives
Communications & Marketing
SUNY-ESF
122 Bray Hall
1 Forestry Drive
Syracuse, NY 13210
315-470-6644