SHARE:
Promoting Mental Health Awareness at ESF


2/16/2021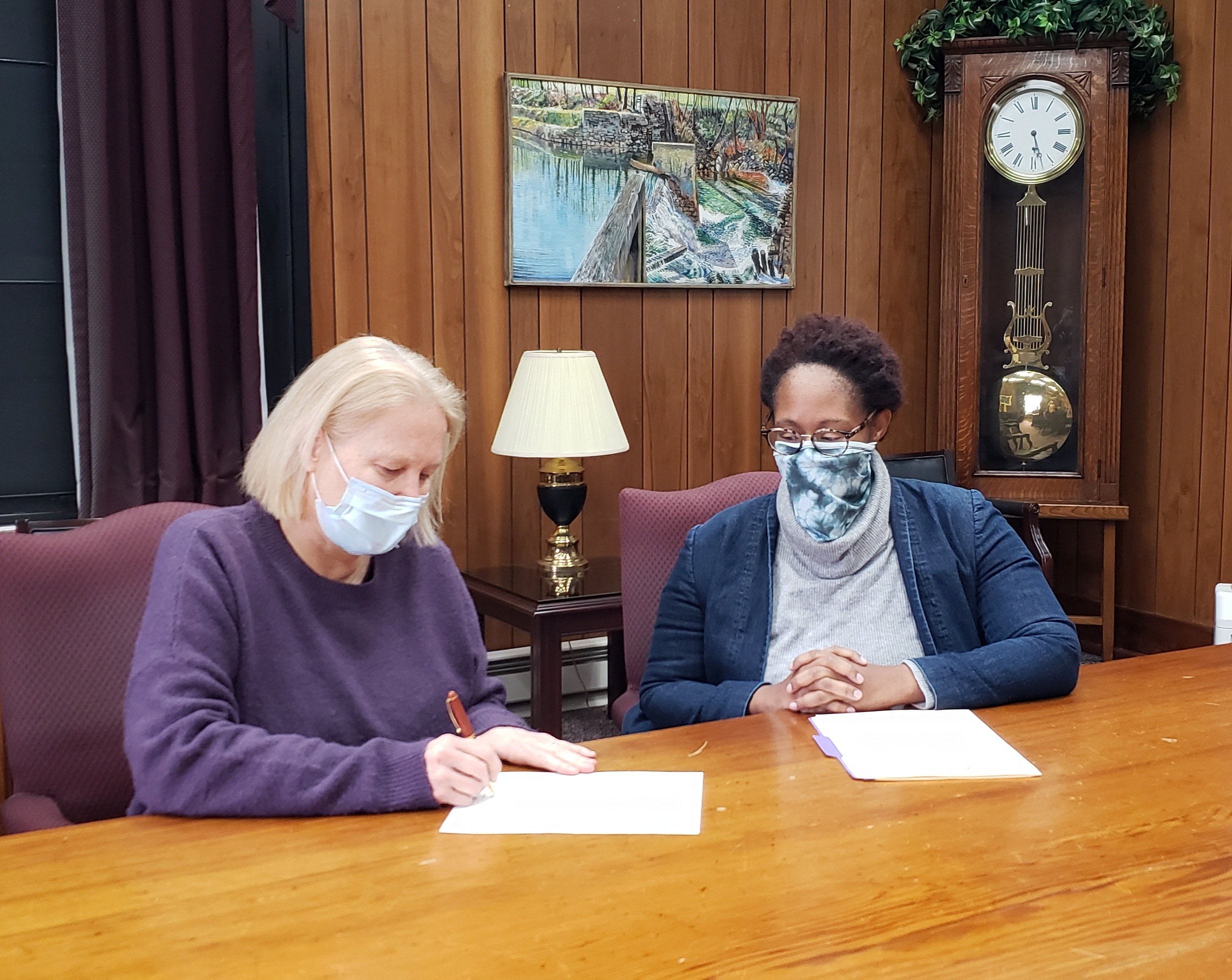 The SUNY College of Environmental Science and Forestry (ESF) launched its campaign "ESF Against the Stigma of Mental Illness" Feb. 15 with a declaration signed by President Joanie Mahoney.
The ESF campaign grew out of the successful CEOs Against Stigma pilot initiative launched in 2018 under the direction of ESF Chief Diversity Officer Dr. Malika Carter, various ESF departments and the National Alliance on Mental Illness – Syracuse (NAMI). The new campaign continues to address mental health in work and learning spaces.
"I am committed to the mental health and wellbeing of everyone who works and learns here," Mahoney stated in the declaration. "With the assistance of the National Alliance on Mental Illness – Syracuse, I will encourage communication and understanding to foster stigma-free work and learning environments."
ESF community members participated in the campaign launch of the "ESF Against the Stigma of Mental Illness" in a virtual presentation that included a short program
Lead supporters of this campus-wide initiative are the Office of Inclusion, Diversity and Equity (OIDE); Marla Byrnes, NAMI Syracuse, Ellen Brown and Amy McLaughlin, ESF Human Resources; Nan Clark, Employee Assistance Program; Ruth Larson and Maggie McCurdy, ESF Counseling Services; Interim Chief Robert Dugan, University Police; Jennifer Keating, Choose Action Network project coordinator, Dr. Anne Lombard and Mary Triano, Division of Student Affairs; Stephanie Specchio, Department of Communications and Marketing; President Mahoney.
Community-based climate surveys, post-pandemic business analyses and engagement with community and learners internal and external to ESF have been informed by the early campaign and will be continued in the new campaign.
To see the full schedule of ESF Against the Stigma of Mental Illness campaign events, visit the OIDE Linktree: https://linktr.ee/esfdiversity. Visit https://video.syr.edu/media/t/1_gekmmnmj to view the Zoom presentation.
Follow OIDE on social media:
Facebook: esfdiversity
Instagram: esfdiversity
OIDE Linktree: https://linktr.ee/esfdiversity
Recent ESF News
News Archives
Communications & Marketing
SUNY ESF
122 Bray Hall
1 Forestry Drive
Syracuse, NY 13210
Communications@esf.edu