SHARE:
ESF Student Honored with Award for Student Excellence


2/24/2021
Heaven Ortiz, a senior at the SUNY College of Environmental Science and Forestry (ESF), was honored with the Norman R. McConney, Jr., Award for Student Excellence. The award, now in its second year, recognizes outstanding Educational Opportunity Program (EOP) students for their academic excellence and strength in overcoming significant personal obstacles throughout their lives.
Ortiz is a senior and a first-generation college student and has experienced first-hand the barriers that can unfairly prevent success in college, according to Kailyn Wright, ESF's EOP director. "As a result, I have watched Heaven serve as a mentor to her campus community, offering up advice on how to grocery shop on a budget while in college, cooking meals for her college community, and welcoming the new EOP first-year students each year.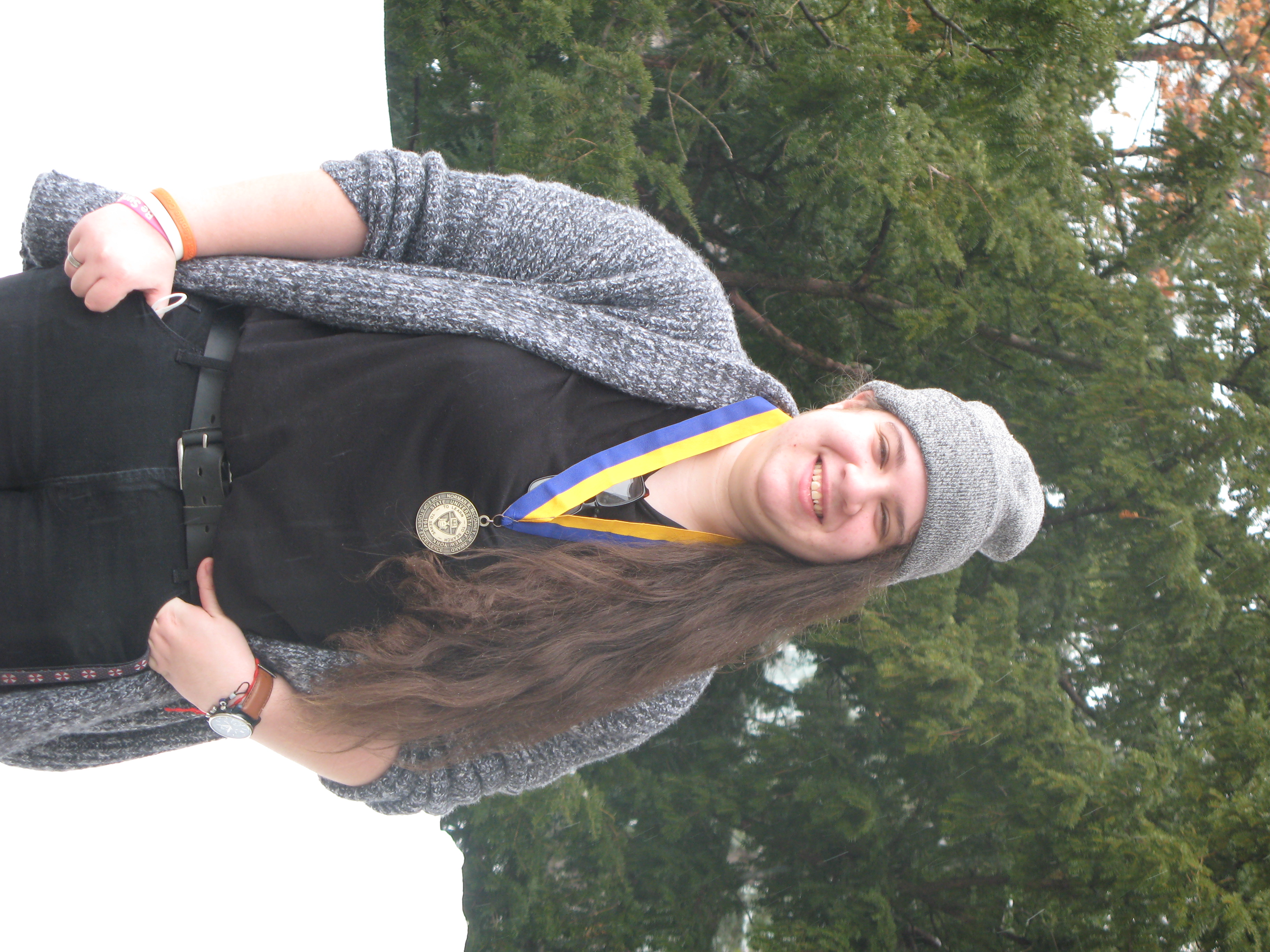 Ortiz originally came to ESF to study wildlife science but found her calling in the Department of Environmental Studies where she is majoring in environmental policy, planning and law.
"I want to help people," she said, and environmental justice with a focus on food security provides that path.
"I want to go to law school so I can help my community and give back to everyone who has helped me," she said.
Ortiz is passionate about fighting for equity, as seen in her engagement in political and social causes both in the ESF community and her home community of Island Park, New York. "She is a true example of EOP student excellence," said Wright.
After a challenging first semester due to a family medical emergency, Ortiz raised her GPA with each passing semester. In the spring 2020 semester, she earned a GPA greater than 3.5 in the middle of the pandemic. "She is a true example of perseverance and scholarly commitment," said Wright.
The award was particularly meaningful for Ortiz. "It means a lot to be acknowledged for what I've done in school and particularly what I've done to raise my GPA since my first semester," she said.
She offers advice to EOP students starting their college journey. "Always keep in contact with your EOP director and advisors," she said, "And make as many connections as possible with those people so when you need help you can get it quickly."
Forty-five students from across the SUNY system were honored.
The honor is named in memory of Norman R. McConney, Jr. (1946-2016), a graduate of the University at Albany and former assistant dean for special programs at SUNY. McConney, alongside former Assembly Deputy Speaker Arthur O. Eve, helped create the EOP as a statewide program that has served 75,000 New Yorkers to date from underprivileged backgrounds.
"Each of these students has a story that deserves to be heard; they are outstanding scholars who have displayed great strength and tenacity in their pursuit of academic success, amid what is often extreme personal hardships," said State University of New York Chancellor Jim Malatras.
"It is for them that SUNY's Educational Opportunity Program exists, and it is at the heart of our mission to level the playing field and give every student a fair chance to succeed."