SHARE:
ESF Students Honored With Chancellorís Award for Student Excellence


4/14/2021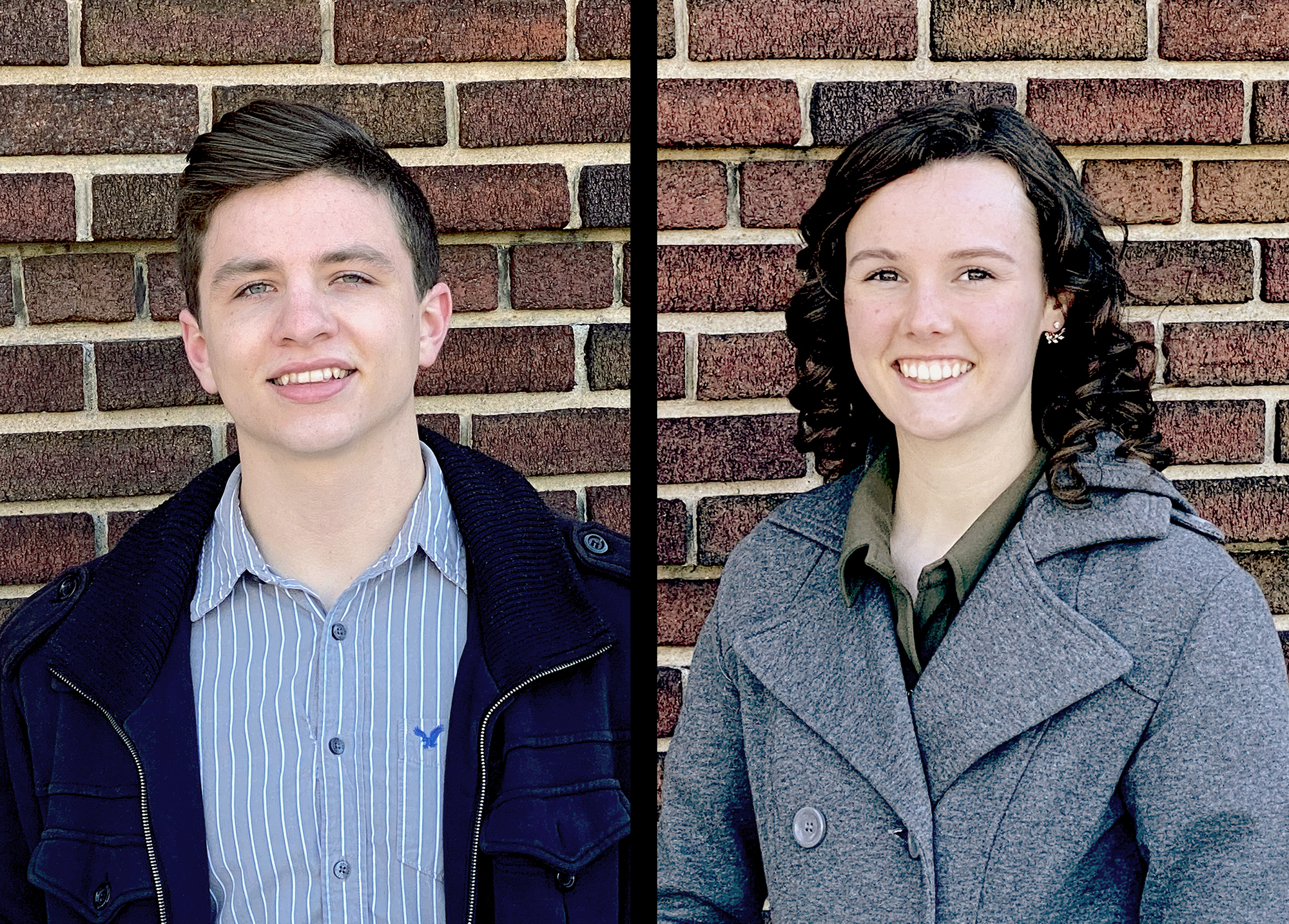 Two students from the SUNY College of Environmental Science and Forestry were named 2021SUNY Chancellor's Award for Student Excellence recipients.
Molly Mulhare and Timothy Webb-Horvath received the award which acknowledges graduating students who have best demonstrated, and have been recognized for, the integration of academic excellence with other aspects of their lives, which may include leadership, campus involvement, community service, or the arts (creative or performing). This is the highest honor a student can receive from SUNY. Recipients will be honored at an online ceremony hosted by SUNY Chancellor Jim Malatras on April 14.
Mulhare is a senior environmental resources engineering major.
She is an ESF Presidential Scholarship recipient. She has been on the dean's and president's lists multiple semesters. Mulhare will also graduate with a minor in recreation resource and protected area management and will be completing the upper-division honors program at ESF with a project focusing on wetland biogeochemistry.
She has been an active participant in Saturday of Service and involved in the Alternative Spring Break, a 40-hour week program during spring break focusing on homelessness in Syracuse.
Mulhare provided 20 hours of community service each semester, volunteering both on-campus and off-campus at local state parks, museums and food services. She was recognized by the New York State Organization of Bursars and Business Administrators for embodying the ideals of the organization through on-campus volunteer work in 2019-20.
Webb-Horvath is senior environmental resources engineering major. He has been a dedicated member of the AXS Honor Society for four years and has volunteered through numerous organizations.
Starting his freshman year, he participated in the service track for General Chemistry and contributed volunteer service at the Milton J. Rubenstein Museum of Science and Technology educating children about concepts in science.
He is the founder of ESF Friends of Oakwood, a campus group dedicated to the collective stewardship of Syracuse's historic Oakwood Cemetery. He has led more than 700 hours of community service and recruited more than 100 members. For his efforts, he was awarded the Community Service Excellence for an Individual Student SOLAR Award in 2020.
He has consistently excelled academically, making time to help his peers and answer questions whenever he can. He has been a peer tutor for Physics I, Physics II, and Calculus I.
Horvath-Webb has been actively involved in campus organizations including ERE Club, Acorns to Action, Bob Marshall Club, Syracuse University Outing Club, Alpha Xi Sigma Honor Society, and Roots and Pursuits. He was also an International Student Orientation Leader. He has served as an Orientation Leader and held offices for NYWEA and Engineers Without Borders.
Congratulations also to this year's other outstanding nominees: Gavin Duncan, environment, communication and society; Angelica Gonzalez, environmental policy, planning and law; Craig Martin, bioprocess engineering; Matthew Phillips, environmental health; and Edwin Ward, environmental policy, planning and law.
Recent ESF News
News Archives
Communications & Marketing
SUNY-ESF
122 Bray Hall
1 Forestry Drive
Syracuse, NY 13210
315-470-6644