SHARE:
ESF in Top 5 of Sierra Magazine Cool Schools List


9/9/2021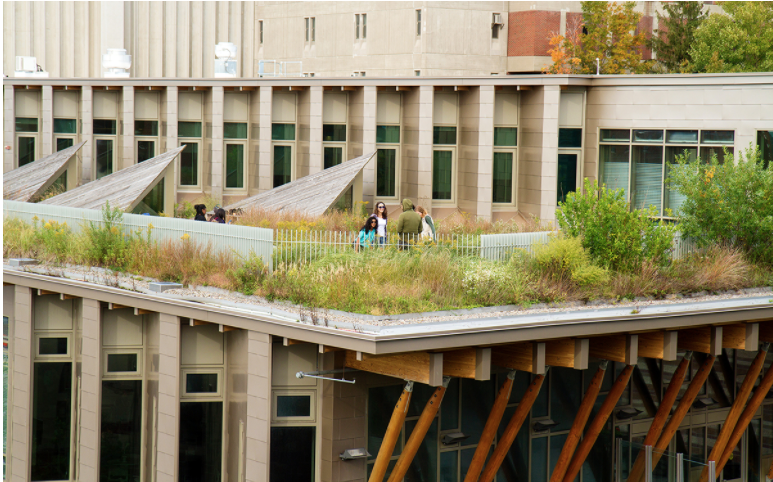 The SUNY College of Environmental Science and Forestry (ESF) broke into the top 5 of Sierra Magazine's Cool Schools list. For the fifth year in a row, the College is among the nation's top "Cool Schools" as ranked by the national magazine of the Sierra Club. Sierra puts the college at No. 5 among 328 schools surveyed.
"This ranking is a testament to the dedication and drive of our students, faculty and staff to addressing the pressing environmental issues facing the world today," said ESF President Joanie Mahoney. "I am pleased to see the College recognized for its work toward building a sustainable and resilient future. There's much work to be done, and I am confident our current - and future - students are up to the task."
ESF is the highest-ranked school in the SUNY system and one of only two New York state schools in the top 70. ESF jumped up a spot this year from 2020's No. 6 ranking.
ESF was ranked highly for its commitment to addressing climate change, protecting the environment and encouraging environmental responsibility both through its campus operations and course curricula.
Calling ESF "the coolest school within New York's extensive state university system," the College was recognized for establishing the NYS Center for Sustainable Materials, for influencing state policy in terms of green purchasing and working to create the SUNY Institute for Climate Change, through which all 64 campuses can focus on climate adaptation and mitigation actions.
Using a customized scoring system, Sierra's researchers ranked colleges and universities based on academic criteria such as an environmentally focused curriculum, student engagement with environmental activism, operations such as renewable energy generation and waste management, and schools' planning and administrative standards. The raw data for the scoring came from the Association for the Advancement of Sustainability in Higher Education STARS self-reporting tool.
Participation in Sierra magazine's Cool Schools ranking is open to all four-year, degree-granting undergraduate colleges and universities in the United States and Canada, along with two-year community colleges. This is the fourth year that the rankings were opened to two-year schools.
In 2021, Sierra received 328 complete responses from qualified institutions. Once schools submitted their data, Sierra researchers scored each response and ranked each of the participating institutions.
Recent ESF News
News Archives
Communications & Marketing
SUNY ESF
122 Bray Hall
1 Forestry Drive
Syracuse, NY 13210
Communications@esf.edu