SHARE:
ESF Cross Country Teams are National Champs
Womenís and Menís teams take USCAA titles in Virginia Beach

11/15/2021
The SUNY College of Environmental Science and Forestry (ESF) Mighty Oaks women's and men's cross country teams won the United States Collegiate Athletic Association's (USCAA) national championship in Virginia Beach today, Nov. 12. The is the first time both teams have secured national championships in the same year.
The women's team was led by the one-two finish of freshman Bryce Hopper (24:51) and junior Cassidy Engleson (25:38) on the 6K course. Freshman McKenzie Dombroski placed sixth with a time of 26:23.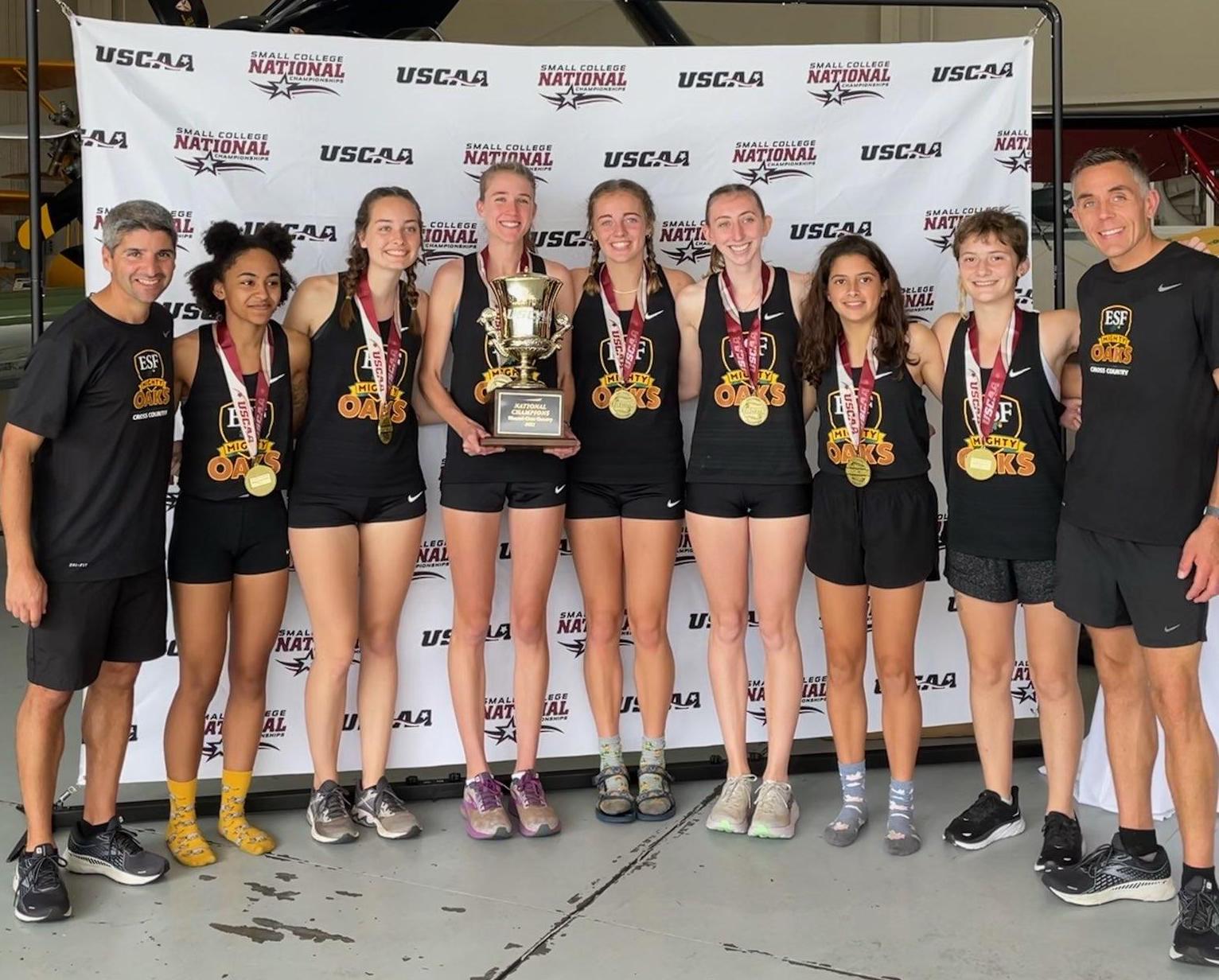 Also competing for the women's team were freshman Mary Roach (28:16, 11th place), freshman Aubrianna Delario-Brown (29:39, 17th place), sophomore Aine Haugh (30:38, 20th), and freshman Leah Stucke ((31:42, 27th). The women's race featured a field of 54 runners from 15 schools.
Hopper, Engleson, and McKenzie received First Team All-American Honors. Roach was named Second Team All-American.
"Penn State Fayette was our best competition," said Coach Mike Melfi, "but we kept it close and were able to pull ahead. Having the first and second finishers really set the tone for the race."
This is the second national championship for the women's team. The first occurred in 2018.
The men's team was led by graduate student Matt Frame (26:57) finishing first followed by sophomore Matthew Tripp in third (27:33) and freshman Sean Dristle (28:47) coming in fifth on the 8K course.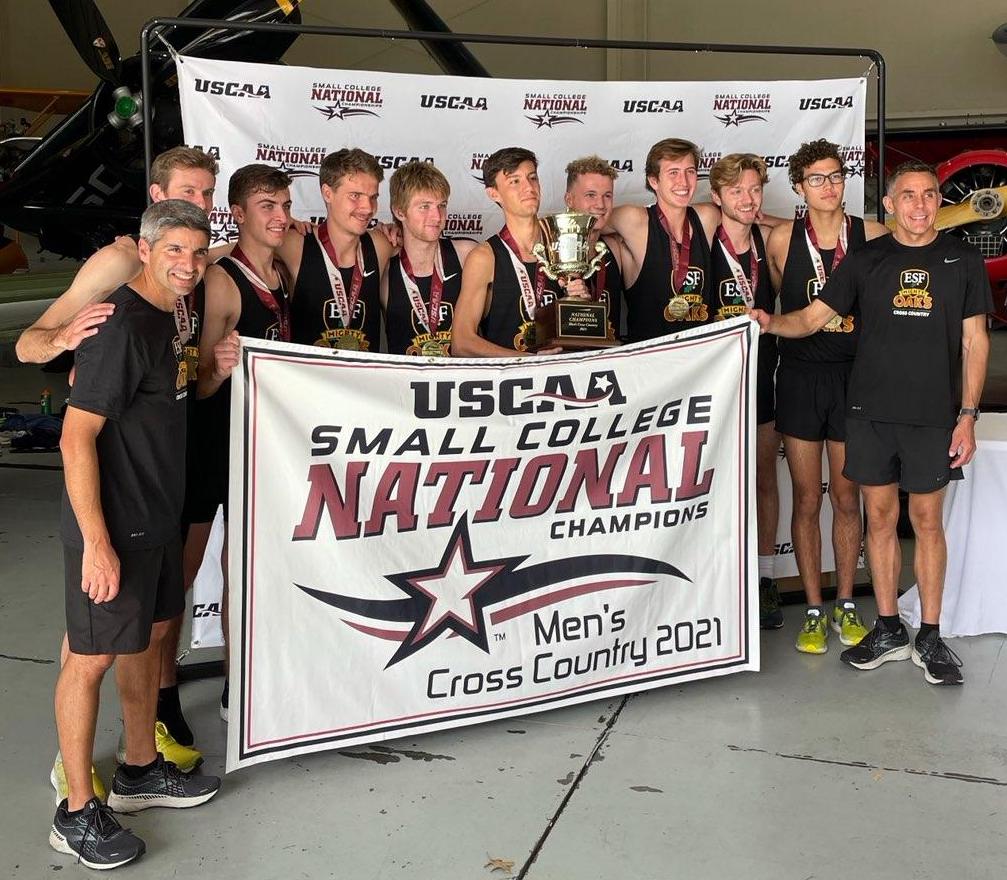 Rounding out the men's team were freshman Jack Slavinskas (30:08, 12th), sophomore Sam Auria (30:20, 13th), junior Dan DeGloria (30:29, 16th), freshman Tyler Anderson (30:40, 17th), sophomore Ethan Winter (31:06, 21st), and freshman Josh Carguello (31:34, 24th),
Frame, Tripp ad Dristle received First-Team All-American honors, with Slavinskas and Auria named Second-Team All Americans. The men's race featured 84 men from 15 teams.
On the men's side, Melfi said the team's been focused on returning to the top spot on the podium. The Mighty Oaks have four previous national titles to their credit from 2011 to 2014.
"It's been a seven-year absence from the top spot," said Melfi, "so we've been working hard this season and it paid off."
Melfi was named Men's Cross Country Coach of the Year during the awards ceremony. This is his fifth year coaching the ESF cross country teams.