SHARE:
Beaver Lake Benefits from Service-Learning Project
SEEC shares lessons with Frazer School students

5/19/2011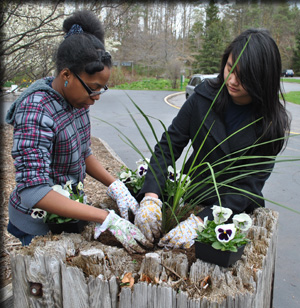 A group of ESF students and some children from Frazer School in Syracuse worked together April 29 to pick up trash, plant flowers and scrub benches in a service-learning project at Beaver Lake Nature Center.
Nine ESF students, including five members of the Student Environmental Education Coalition led more than 60 fifth-graders on a nature walk and created a nature journal that coordinated with the children's current science unit on ecosystems. The Frazer students learned first-hand about the living and non-living things that make up an ecosystem and documented their discoveries in the journal.
After the walk, the children, their teachers and the ESF students to clean debris from trails, plant flowers in front of the center, clean benches and mulch the canoe area.
This project was funded by a Learn and Serve America grant from the Corporation for National and Community Service. The grant aims to strengthen academic content knowledge by meeting community needs.
SEEC worked with the group's adviser, Liz Mix, ESF's Community Service and Service-Learning Coordinator, Frazer School teacher Theresa Neddo and Meg Valovage from Beaver Lake Nature Center to plan the event.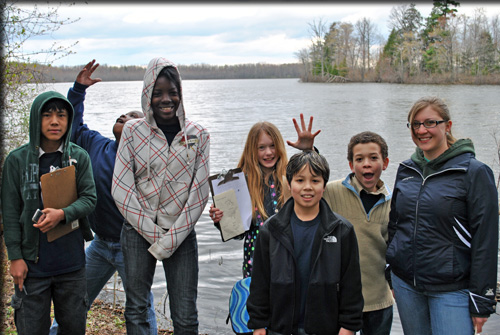 Recent ESF News
News Archives
Communications & Marketing
SUNY-ESF
122 Bray Hall
1 Forestry Drive
Syracuse, NY 13210
315-470-6644