SHARE:
ESF Alumna Brie Hymes Receives Norman R. McConney, Jr. Award for Student Excellence


4/28/2022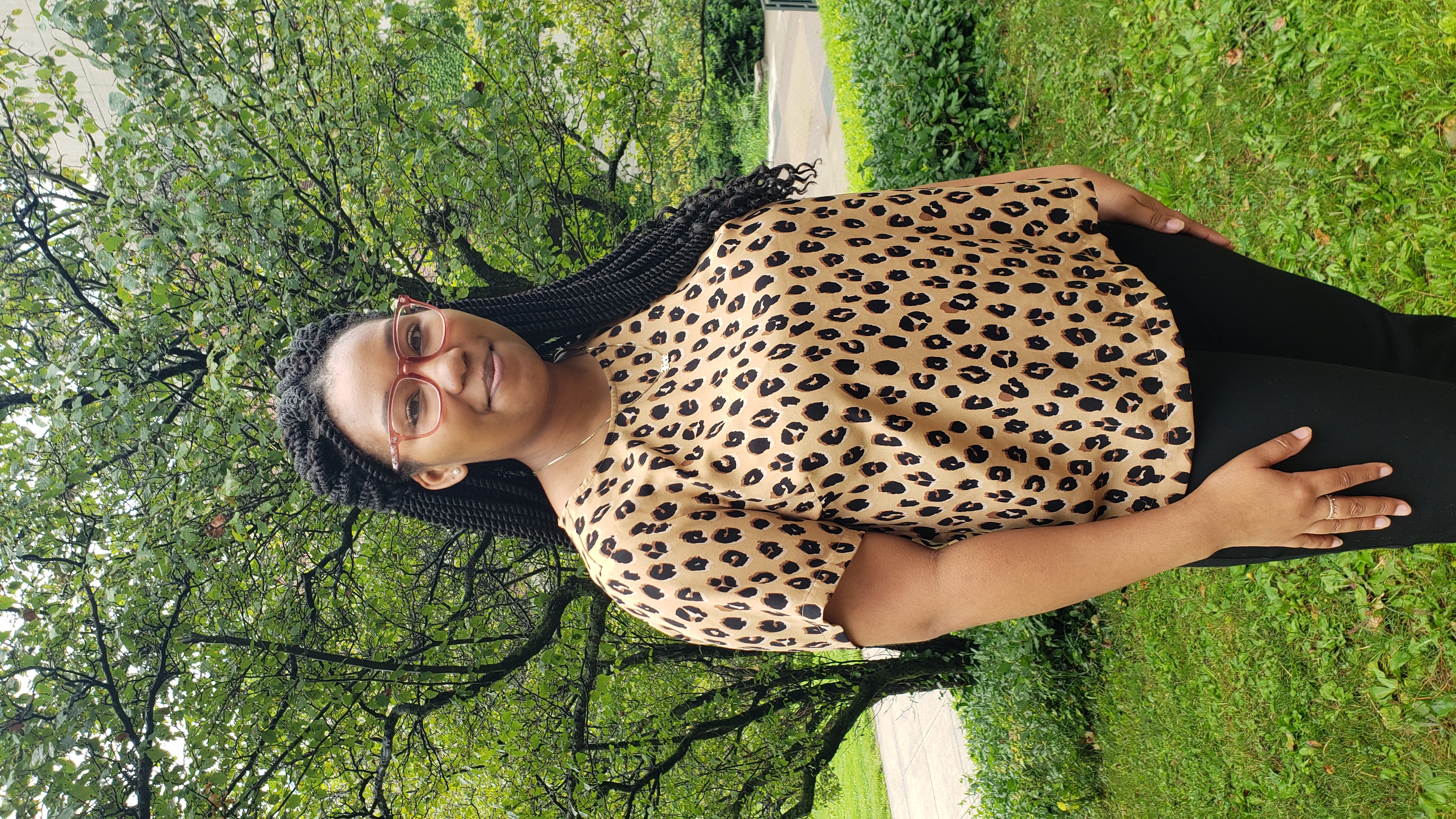 The SUNY College of Environmental Science and Forestry (ESF), the most distinguished institution in the nation that focuses on the study of the environment, is pleased to announce Bri'ajah'nae "Brie" Hymes was honored with the Norman R. McConney, Jr. Award for Student Excellence. The award, now celebrating its third class of honorees, recognizes outstanding Educational Opportunity Program (EOP) students for their academic merit and strength in overcoming significant personal obstacles throughout their lives.
Hymes graduated ESF in December with a
degree in environmental biology. She is currently a student in SUNY Upstate Medical University's Doctor of Physical Therapy program as part of SUNY's new Pre-Medical Opportunity Program.
The honor is named in memory of Norman R. McConney, Jr. (1946-2016), a graduate of the University at Albany and former assistant dean for special programs at SUNY. McConney, alongside former Assembly Deputy Speaker Arthur O. Eve, helped create the EOP as a statewide program.
"Brie is a shining example of what our students can accomplish," said President Joanie Mahoney. "We were proud when Brie was selected for the inaugural Pre-Medical Scholars Program in the summer of 2021, were thrilled to see her accepted into Upstate Medical University, and now celebrate her latest honor with her. We know this award is just the beginning of the accolades Brie will receive throughout her career."
Hymes is the oldest of seven children in a single-father household and, as such, has divided her time between college and helping manage her family's home from afar. She handled financial difficulties and made an early and necessary transition to financial independence to alleviate the burden on her family.
At ESF, Hymes worked hard to excel academically and contributed to the EOP program, serving as a Peer Mentor for the 2020 and 2021 EOP Summer Programs, working as a teaching assistant for the EOP First-Year Academic Success class during her junior and senior years, and helping with EOP events.
"Brie is a shining example of EOP student excellence," said Kailyn Wright, ESF's EOP director. "Her academic and personal successes demonstrate her incredible scholarly commitment and she is always the first to reach back to those students a few steps behind her to help lift them up as well. The fabric of EOP at ESF has been shaped by Brie - how lucky we are to have her as part of the EOP family.