Dr. Douglas Johnston Named SUNY Distinguished Service Professor

5/5/2022
SHARE: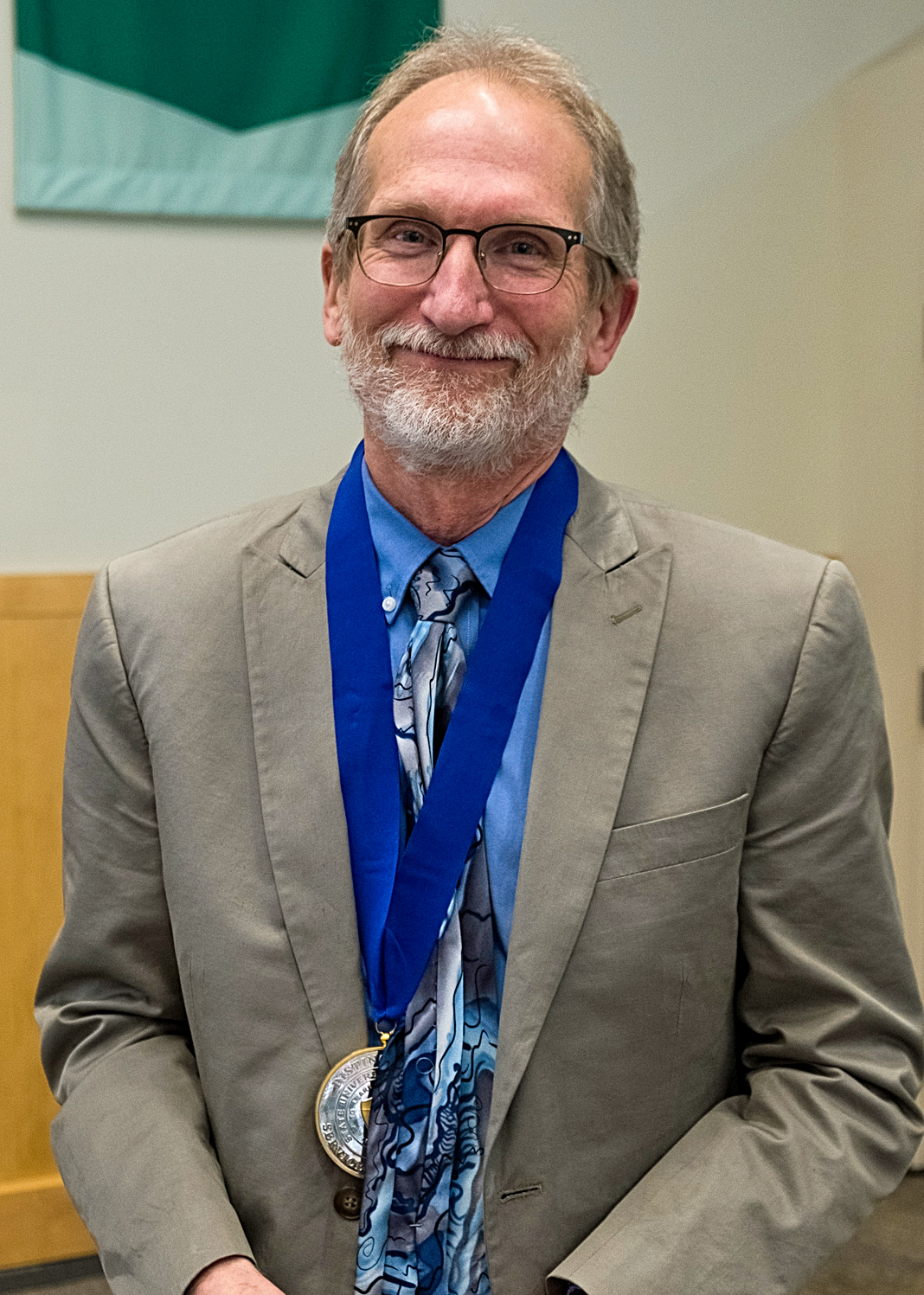 The SUNY College of Environmental Science and Forestry (ESF), the most distinguished institution in the nation that focuses on the study of the environment, is pleased to announce Dr. Douglas Johnston, chair of the Department of Landscape Architecture, has been named a SUNY Distinguished Service Professor. This is the highest academic rank in the SUNY system that honors a faculty member's extraordinary community service.
"We commend Dr. Johnston for his ongoing commitment to community service and elevating the standards of instruction at ESF," said President Joanie Mahoney.
Johnston has served as department chair since 2013. During his tenure, he has helped secure resources and support for the department's students and faculty, including funding for new digital fabrication and landscape visualization labs, bringing four new tenure-track faculty into the department, guiding the department through a complete building renovation, and supporting students and faculty throughout the COVID-19 pandemic.
Johnston demonstrates leadership beyond the Landscape Architecture department. He also served as Interim Director of ESF's Open Academy and provides his professional expertise at the national and local levels. He is a sought-after lecturer and presenter in the national and international arenas.
Johnston routinely serves in professional organizations, such as the Council of Landscape Educators, the American Society of Landscape Architects (ASLA), and the American Society of Civil Engineers. He is routinely called upon to serve as a member of the Landscape Architecture Accreditation Board's Roster of Visiting Evaluators.
Johnston's previous honors include the National ASLA Merit Ward; Outstanding Service Award from the American Planning Association, Iowa Chapter; and the Arnold O. Beckman Research Award.
Johnston earned his Ph.D. in Civil and Environmental Engineering from the University of Washington, College of Engineering; master's from Harvard University, Graduate School of Design; and bachelor degrees in science and landscape architecture from ESF.
About SUNY ESF
The SUNY College of Environmental Science and Forestry (ESF) is dedicated to the study of the environment, developing renewable technologies, and building a sustainable and resilient future through design, policy, and management of the environment and natural resources. Members of the College community share a passion for protecting the health of the planet and a deep commitment to the rigorous application of science to improve the way humans interact with the world. The College offers academic programs ranging from the associate of applied science to the Doctor of Philosophy. ESF students live, study and do research on the main campus in Syracuse, N.Y., and on 25,000 acres of field stations in a variety of ecosystems across the state.
Recent ESF News
News Archives
Communications & Marketing
SUNY ESF
122 Bray Hall
1 Forestry Drive
Syracuse, NY 13210
Communications@esf.edu