Mighty Oak Monday: Daniela Ilona Manuschevich Vizcarra, '14

5/9/2022
SHARE: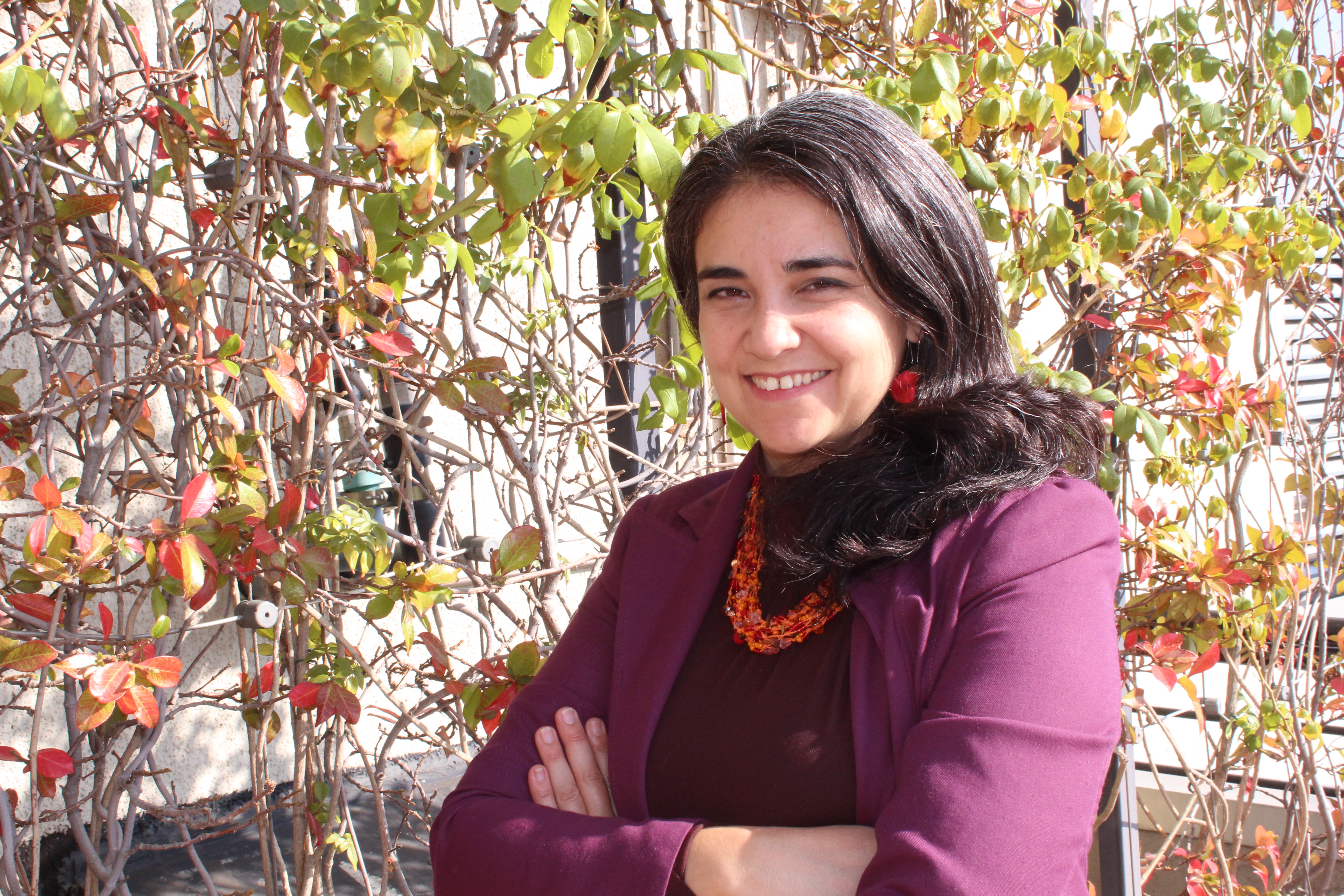 As Daniela Ilona Manuschevich Vizcarra, '14 reflects on how she got to her current role, she finds herself feeling grateful for the time she spent at ESF. She came to ESF on a Fulbright scholarship to pursue her Ph.D. in Environmental and Natural Resources Policy. Now, she's the head of the Division of Natural Resources and Biodiversity for the Chilean Ministry of Environment.
It was a path she started on almost immediately after returning to Chile, though she didn't know it at the time. After she graduated, Daniela worked at several Chilean universities, including the Universidad de Chile. She was tapped for her current post when President Boric won his election and began building a powerhouse of scientists in the Ministry of Environment. Her role consists of creating policy to protect land resources, ensuring proper species classification, conserving biodiversity, managing aquatic ecosystems, regulating water quality standards, and coordinating other strategic programs.
Daniela credits ESF for expanding her understanding of public policy. "The interdisciplinary aspects of the Environmental and Natural Resources Policy Ph.D. truly helped prepare me to handle the complex societal problems that come up in government jobs." She is very grateful to her faculty mentor Dr. Colin Beier for all his mentorship throughout the program.
Congratulations Daniela on all you have accomplished and all you will accomplish in your new post!
Read the full Q & A Interview with Daniela Below
Q: Tell me about your journey since ESF that has led you to this role!
A: I got a Fulbright scholarship to pursue a PhD in the United States. At ESF I did my doctorate in the Environmental and Natural Resource Policy. I returned to Chile and began work in my field. Throughout my work I always sought tacademic roles and dialogues on the perspectives commonly excluded in the conception of sustainability. Each step at private universities since I returned taught me something and then I finally landed through public bid to Universidad de Chile at the Geography Department. So, it was very important for me to reach this position in this government, which intends to be the first ecological government in Chilean history. We have many academics in decision-making positions, and that link between university and the reality brought me here.
Q: What is your day-to-day work like?
A: I lead the Division of Natural Resources and Biodiversity in the Ministry of Environment. I oversee four departments, in collaboration with the professionals at each of the regions, which is like the states in the US. The Division mainly creates and regulates protected areas, species classification, biodiversity conservation, aquatic ecosystems, and water quality standards. We hope in the future to be able to generate standards for contaminated soils, in addition to all national policies that have to do with biodiversity. I work too with several international projects such as FAO, GEF including information platforms, such as i-naturalist, among others. Every day is very intense. It starts very early in the morning and ends very late because of meetings, events, urgent matters, and a lot of administrative work. It's pretty intense, but I try to balance it, out a bit, by going out for a bike ride.
Q: How is the work you're doing impacting Chilean policy and the world?
A: My purpose in this role is basically to make biodiversity, not only an issue restricted to protected areas, but also part of state policies, to permeate and in some cases rescue all the values related to biodiversity. This idea is also highlighted in other disciplines, not only from the biology perspective, but biodiversity is also so important for social welfare.

Q: How did your experience at ESF prepare you for the role you're in now?
A: The debates at ESF have helped me a lot for the role I am in now, especially in classes. The discussions and subsequent conversations had tremendous impact on my thinking long term.
Q: What else would you like to share with us?
A: I would like to share that the Environmental and Natural Resource Policy doctoral program was very important for me to get here, because it was indeed interdisciplinary. I understood several things at the same time and was able to take postgraduate courses that allowed me to integrate knowledge. I think that is very important when is time to solve real and complex problems, which is basically what authorities tries to do in government.
Recent ESF News
News Archives
Communications & Marketing
SUNY ESF
122 Bray Hall
1 Forestry Drive
Syracuse, NY 13210
Communications@esf.edu