Mighty Oak Monday: Bel Fiorese

6/21/2022
SHARE: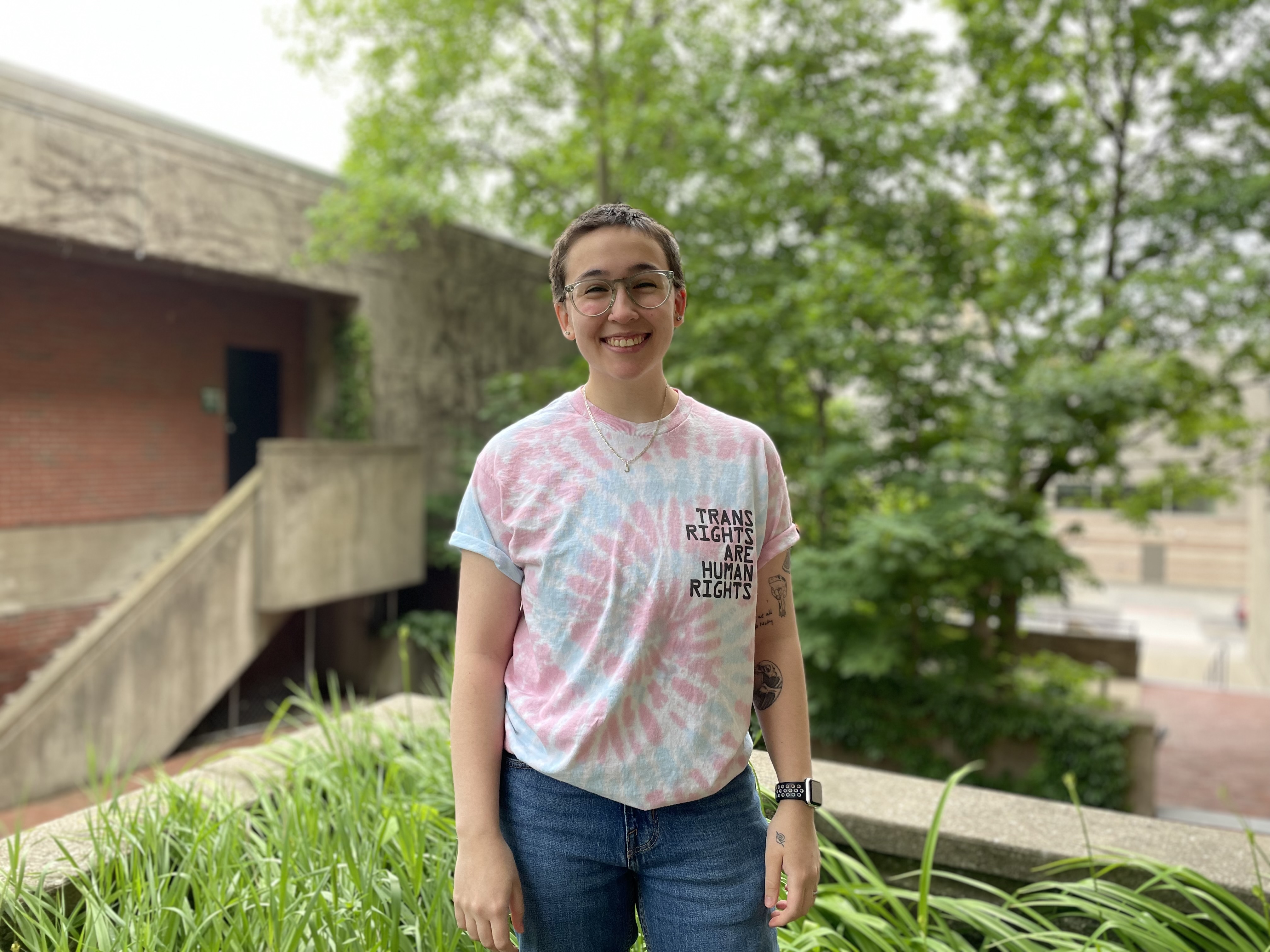 Major: Environmental Science
Hometown: Highland, New York
Bel Fiorese, like many their age, was motivated to go to school for environmental science because they know it is a critical issue. A search for colleges led them to ESF and they applied and enrolled without hesitation.
Since coming to ESF, they have proven to be an outstanding student leader. Bel serves as the vice president for the Baobab Society, which promotes a culturally conscious community, and president of the Sexuality and Gender Alliance (SAGA). In their role, they help organize major campus programming, communicate events to campus and lead the community building efforts. They also have working a summer internship at the MOST assisting with environmental education and communication efforts.
For Bel, getting involved was a natural next step to channel their passion. "No change you can make is too small," Bel said, "I believe that if we all do our part, those small changes will turn into big ones long term."
To their fellow members of the queer community, Bel wants them to know that there's a place for them at ESF. Whether it's SAGA, the Baobab Society, or another group, it's possible to find a supportive community on campus. They are excited to be coordinating events for the coming calendar year, such as Queer Prom, to bring together the ESF's LGBTQ community.
Bel is entering their senior year and will graduate in the Spring.