Mighty Oak Monday: Emme Christie

9/19/2022
SHARE: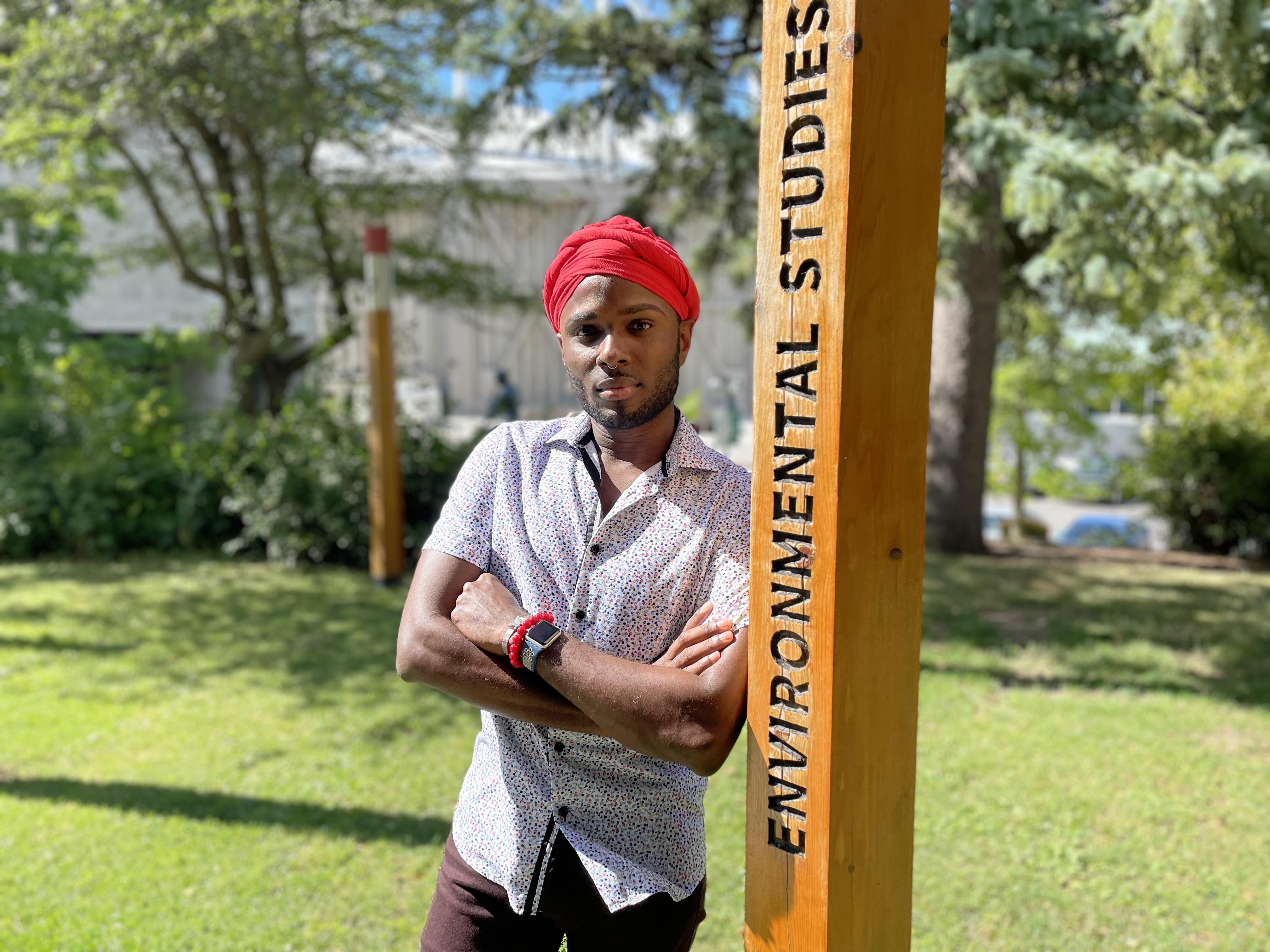 Major: Environmental Science, Ph.D.
Hometown: Kingston, Jamaica
Emme Christie-who is currently serving as president of ESF's Graduate Student Association-has always wanted to help people. After earning an undergraduate degree with a dual major in chemistry and food chemistry from the University of the West Indies, they got a job at a Jamaican environmental firm, where they worked for eight years. While there, they started to discover who they were and new aspects of their own identity. Beyond some personal revelations, they realized that they wanted to be the person affecting change. Though they didn't know exactly how they wanted to make a difference, that didn't stop them from pursuing different opportunities. They went back to graduate school at the University of the West Indies, this time for environmental science. Still, Emme wanted to do more and applied for a Fulbright scholarship in 2020.
In their first year at ESF, Emme got more involved with the Graduate Student Association (GSA) and were elected to the role of President for the 2022-2023 term. Emme is championing more inclusion on the ESF campus. While they feel included and welcomed at ESF, they know that there needs to be more deliberate efforts to build conversations, integrate international students, and change curriculum so it's more reflective of justice, equity, diversity, inclusion and access. They encourage their fellow classmates to get involved in the GSA to help further influence the graduate student experience at ESF.
Emme hopes to teach and get more involved with advocacy in the future. They anticipate completing their doctoral degree in the next several years.
We are wishing you a successful term at GSA president and continued excellence in your program, Emme!
Learn more about the Graduate Student Association at ESF.