Alumni Profile: ESF Tramily ('Trail-Family') Complete 2,200 Mile Trek through the Appalachian Trail

9/22/2022
SHARE: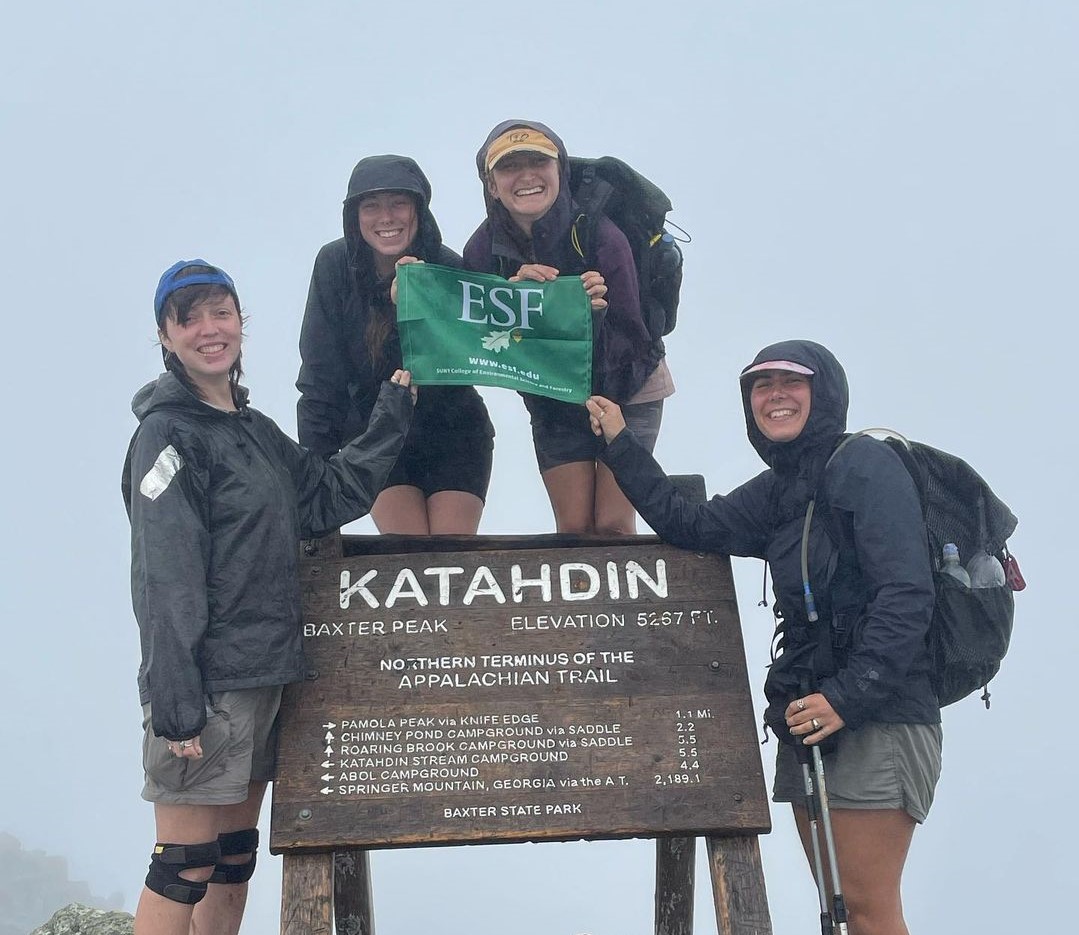 A group of ESF alums recently completed a northbound thru-hike of the Appalachian Trail. It was a journey filled with challenges, before a triumphant conclusion this August. They started their journey as a "tramily" (trail-family) of five people on March 4, 2022 at Amicalola Falls State Park. The group was made up of Haley Welshoff' 19, Julia Cunfer '19, Cassie Rogers'19, and Izzi Clemens '19, and Vivian Viscosi Steinbaugh, '18. They knew it would take them over five months to complete the 2,200 mile trail, but were undeterred.
The group first met while they were students at ESF. Each was their own flavor of naturalist, and all had a propensity for nature. After graduation, many of them took jobs out west. When the opportunity came up to hike the Appalachian Trail, they saw it as a chance to reacquaint themselves with the east coast and bring each other back together.
Throughout the journey, they explored, foraged, and educated themselves on the natural world from Georgia to Maine. Their time together got them back in touch with their ecological knowledge.
Sadly, around 1,100 miles into the journey, Cassie had to pull off the trail due to a family emergency at home and could not complete the entire trail. The remaining four girls missed her dearly but pushed on to complete the trail on August 18, 2022.
At the end of the trail, the proud ESF alums triumphantly raised their ESF flag that they were given at graduation. While they have returned to their day-to-day lives, the lessons learned and memories gained will stay with them for a lifetime.
Keep up with other alumni by joining the ESF Alumni Association.
Recent ESF News
News Archives
Communications & Marketing
SUNY ESF
122 Bray Hall
1 Forestry Drive
Syracuse, NY 13210
Communications@esf.edu