Mighty Oak Monday – Katherine Flores

10/3/2022
SHARE: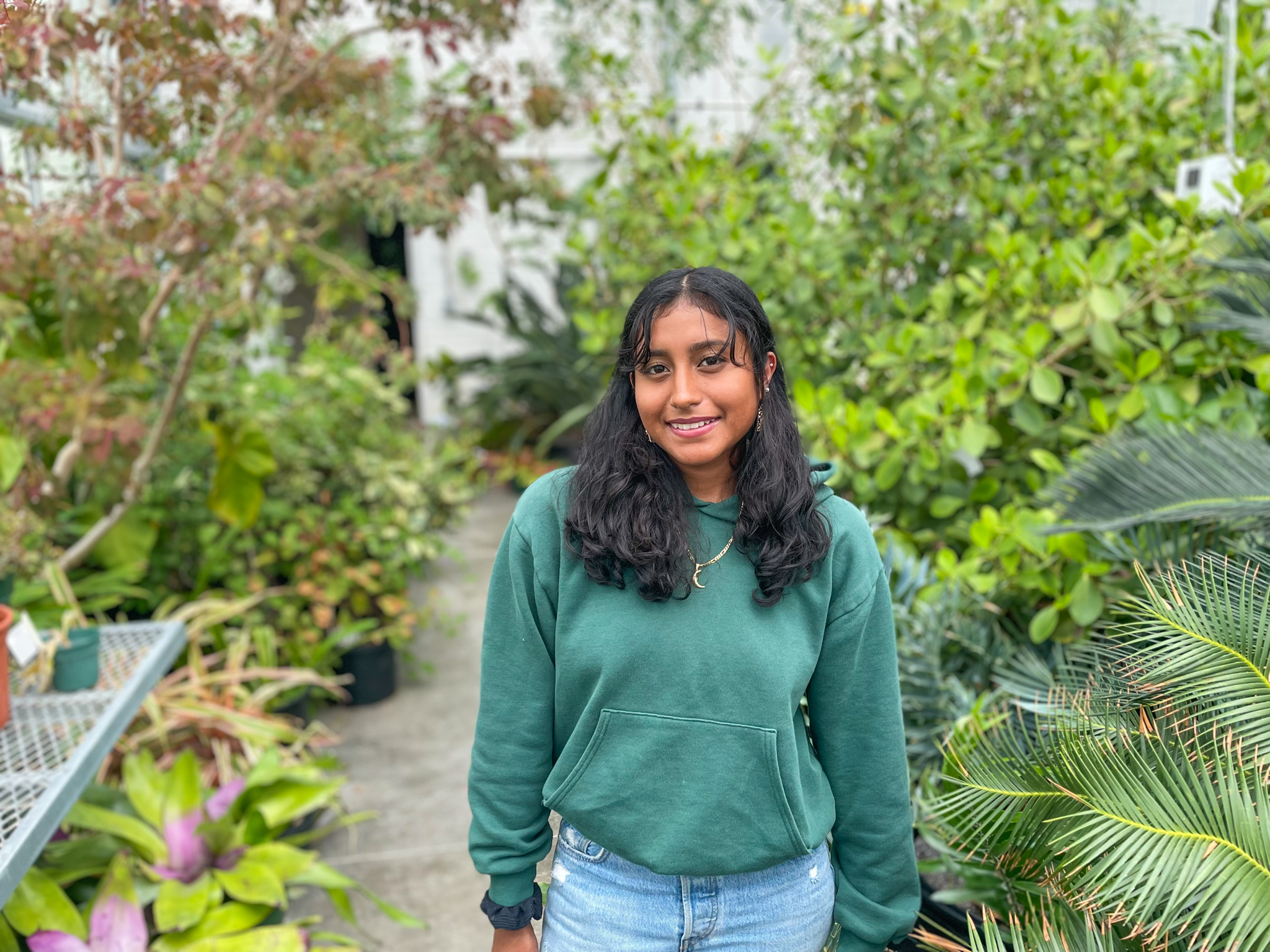 Major: Natural Resources Management
Minor: Water Resources
Hometown: Ellenville, NY
Sometimes you don't know what path you're going to take until, well, you're on it.
Katherine Flores knew two things for sure: she wanted to study fresh water, but she didn't want to be an engineer. Every week, she scoured the internship and job opportunities from ESF's Office of Career Services to see where she could put her skills and interest to work when one caught her eye.
The Upstate Freshwater Institute—a nonprofit organization dedicated to improving water quality in New York and advancing freshwater research—sought a summer laboratory and field intern. She applied, got the internship, and her future began coming into focus.
Throughout the summer, Katherine collected lake water samples and monitored their quality under a variety of weather conditions. She helped to calibrate and maintain scientific equipment. She received and processed lab samples (such as filtering and acidification), and input and maintained field data.
"My internship at UFI is what truly confirmed my passion for water-quality research and exposed me to the opportunities for scientists. I completely fell in love with limnological (the study of inland waters) research this summer," she said.
The feeling is mutual from the Institute, as the culmination of Katherine's internship was extended beyond the 300 hours that were part of the initial program.
Family Inspiration – ESF Tradition
Katherine is a first-generation college student, the daughter of El Salvadorian parents who immigrated to the United States to start a family. Her siblings inspired her pursuit of education—her sister, Ana Flores, is a 2014 ESF graduate who also studied water.
"I remember visiting my sister and thinking it would be so cool to study environmental science – I didn't know it was an option! It was Family Weekend and there so much stuff was going on out on the Quad. I thought: 'This is awesome. I want to go here,'" she said.
Katherine chose Natural Resources Management as her major because of the program's broad base of classes for the first two years. She learned about a wide range of natural resources, including soils, vegetation, wildlife, recreation, and—her passion—water.
Her love for nature developed while growing up in the Catskills. Surrounded by forests and lakes, she recalls with a smile the hours she spent outside as a kid exploring the woods, riding her bike, and swimming in lakes and rivers.
"I feel like my area of study aligns with how I grew up," Katherine said. "Through my internship with the New York Water Environment Association (NYWEA), I've realized how fortunate we are in the Northeast to have plentiful water resources—it made me more dedicated to preserving what we have and fighting for new ones."
Building a Career on Water
Katherine will complete her senior year at ESF in spring 2023 and is on the verge of a promising career in limnological research. She's traveling to Guatemala this winter with the Syracuse professional chapter of Engineers Without Borders (EWB) to work on a water infrastructure project for a small village. This weekend, she's attending the Water Environment Federation's Technical Conference with an ESF team competing in a water environment design competition.
One day, Katherine hopes to be leading her own team. We look forward to seeing you at the helm of limnological research one day, Katherine!
Learn more about the Natural Resources Management program at ESF
Recent ESF News
News Archives
Communications & Marketing
SUNY ESF
122 Bray Hall
1 Forestry Drive
Syracuse, NY 13210
Communications@esf.edu