Alumni Spotlight: Nicole Cleary, '12

10/20/2022
SHARE: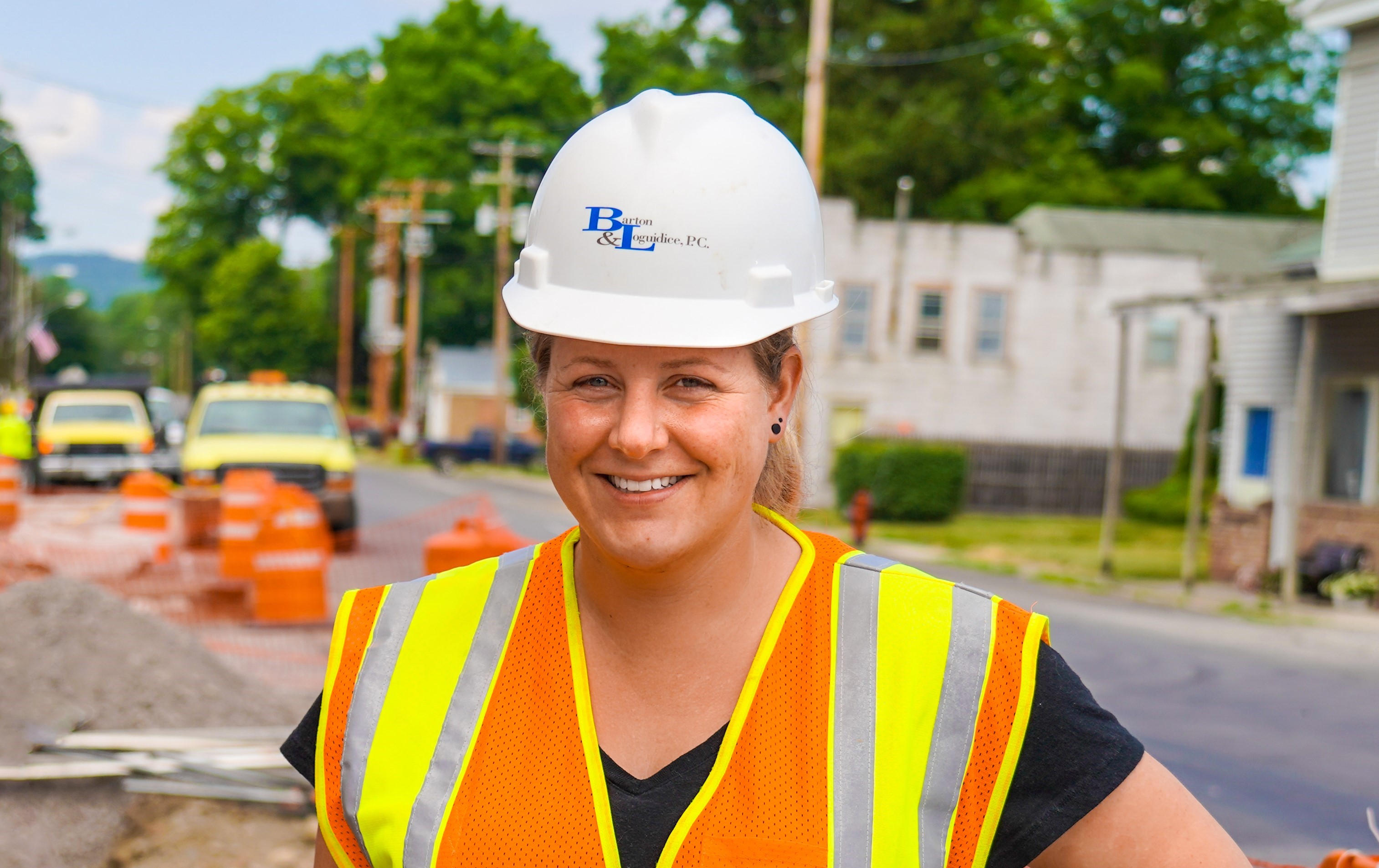 Nicole Cleary wants to help the next generation of landscape architects find their a-ha moments.
"I was going to college to be a physical education teacher when I found landscape architecture," Nicole recalled. "I wish I had gotten there sooner."
She fell in love with the field during a summer internship with the Department of Public Works in the Town of Penfield. As Nicole was mowing lawns and caring for the parks system she thought, "How can I help improve these spaces?"
A Google search led her to the landscape architecture program at ESF and she hasn't looked back since. Nicole has forged an impressive body of work through Barton & Loguidice, working on projects for the Monroe County Parks System, the Rochester Museum & Science Center, and communities around the state such as the Village of Lakewood, City of Geneva and the Village of Dundee.
An underlying theme of her career is working with children and young adults. Nicole visits area schools to introduce students to the field and inspire them to action.
"Most young adults aren't thinking about landscape architecture as a career choice," Nicole said. "I enjoy the opportunity to give students a head start in thinking about this field."
Beyond her advocacy for the profession, Nicole tries to incorporate a kid-friendly element into each projects she oversees. The work has become even more personal since she had a daughter of her own three years ago.
"Most public spaces are built with adults in mind, but not kids," Nicole says. "The more I can advocate for multi-use spaces, the more accessible our public spaces are for families."
Her hard work and passion was recognized recently when she was named to the Rochester Business Journal's 40 Under 40 List. Nicole will be honored in a ceremony in November at the Strong Museum of Play in Rochester. She would like to thank her employer Barton & Loguidice for the nomination.
Keep on advocating and educating, Nicole!
Learn more about the Landscape Architecture Program and keep up with alums like Nicole by joining the ESF Alumni Association.
Recent ESF News
News Archives
Communications & Marketing
SUNY ESF
122 Bray Hall
1 Forestry Drive
Syracuse, NY 13210
Communications@esf.edu