Mighty Oak Monday: Daniel Ricci

11/7/2022
SHARE: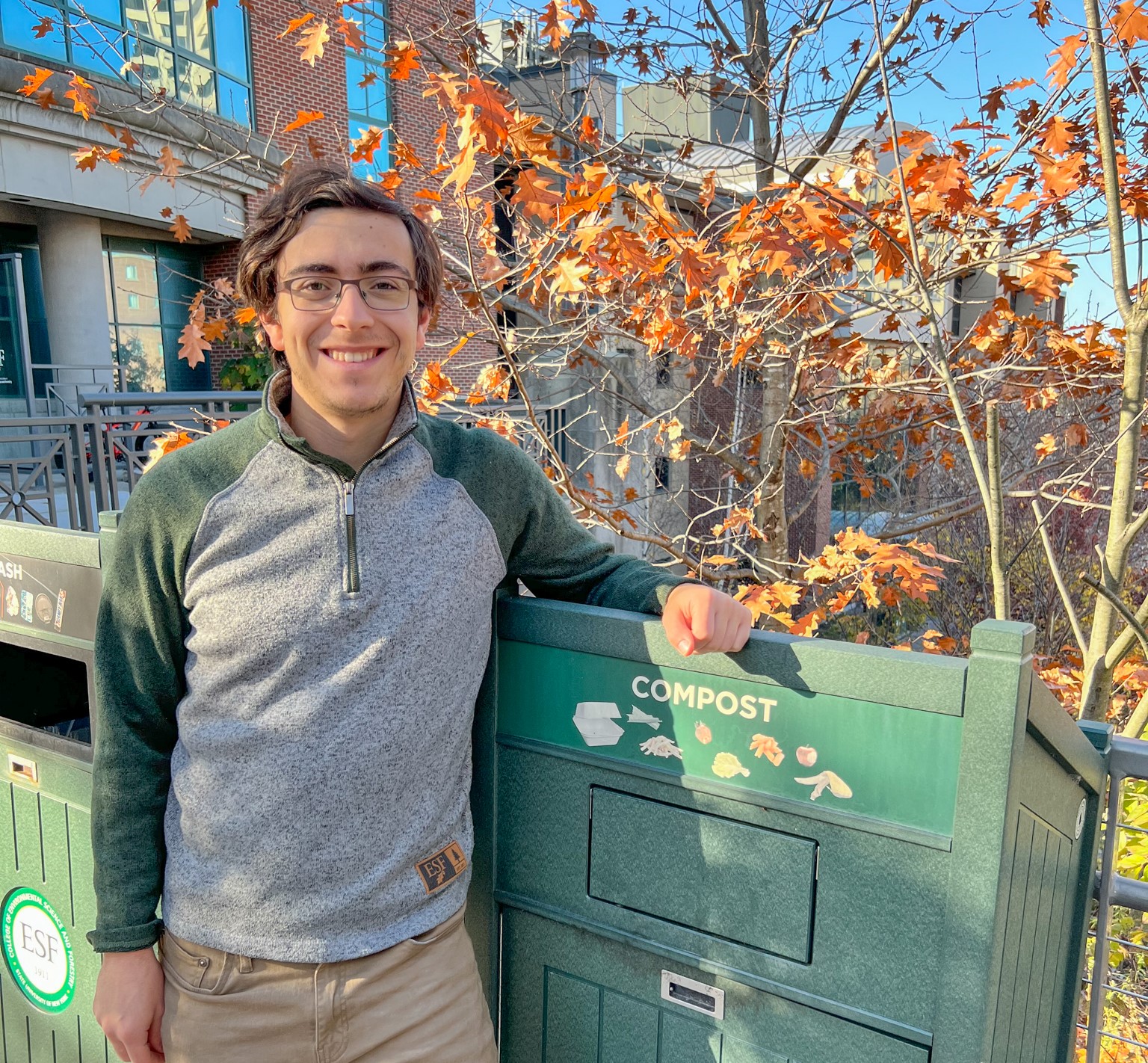 Major: Environmental Resources Engineering
Hometown: Mamaroneck, NY
When Daniel Ricci learned how pollution affects people, it made him angry that people weren't taking better care of our planet. He didn't let that knowledge go to waste – instead, he used it to power a mission to make change. Daniel and his friends founded a local nonprofit compost organization s to fill gaps in his own community.
"I learned a lot quickly, like how to file taxes for a nonprofit, hiring processes, and managing the books," Daniel said.
More than 100 Westchester County residents are enrolled in Daniel's program.. The program has been so successful, that the Village of Mamaroneck is now supporting it by taking over the program full time and folding it into their model.
"The goal was never to have our own separate thing long term," Daniel said, "Instead, we wanted to challenge Westchester County to change its system."
An entrepreneur at heart, Daniel hopes to start a similar program in the future. And he's well poised to prevail, thanks to his preparation. Daniel is set to graduate ESF with an Environmental Resources Engineering (ERE) degree, an internship with the Center for Sustainable Materials Management, and a leadership role as president for the ERE Club. He also assisted with creating ESF's Green Purchasing Guide and aided in authoring a white paper on mercury thermostat recycling for New York State.
We are excited to see how you influence the way New York state manages waste, Daniel!
Learn more about ESF's Environmental Resources Engineering program.