Mighty Oak Monday: Savannah Wright

12/5/2022
SHARE: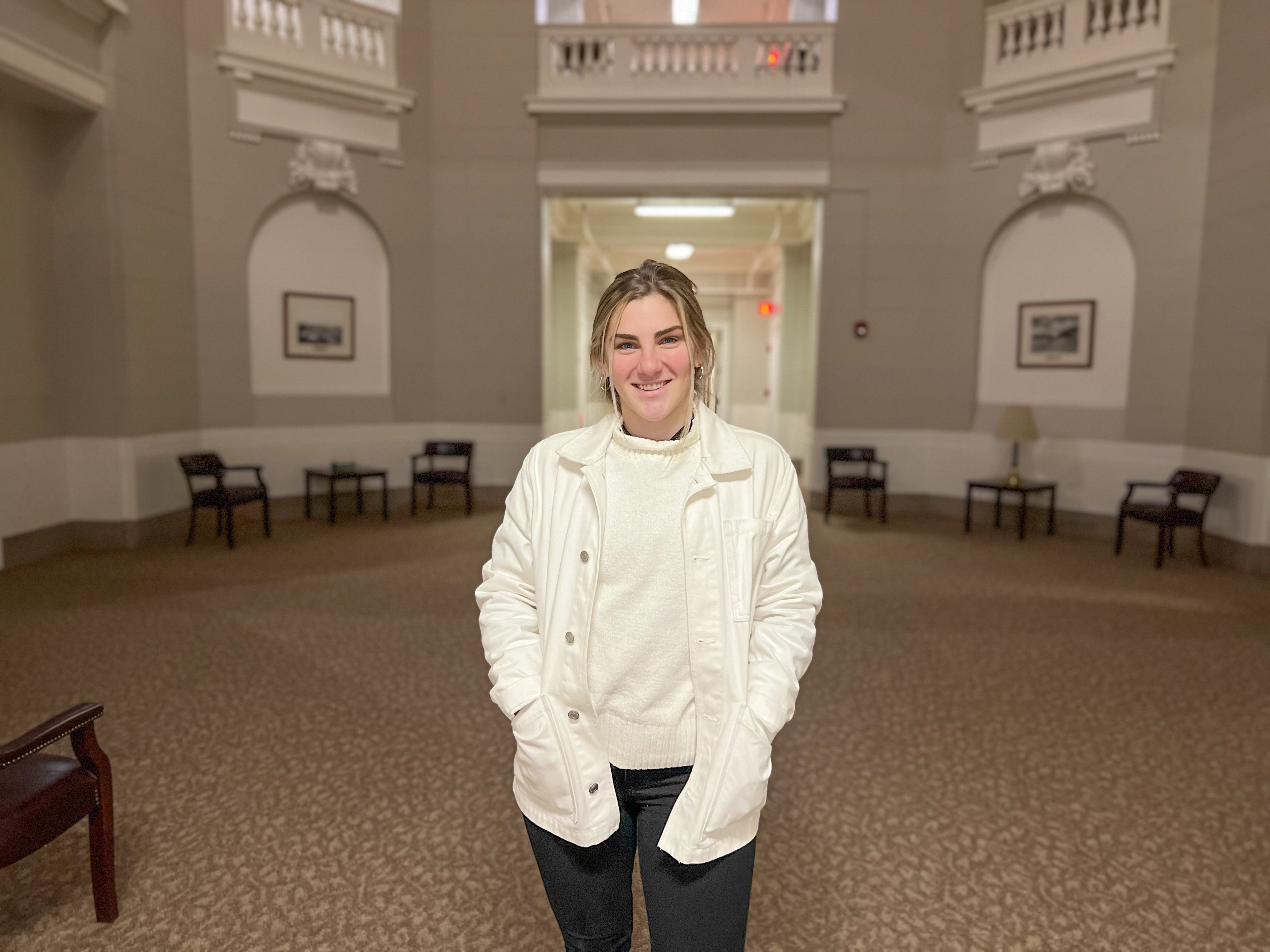 Major: Landscape Architecture
Hometown: Rochester, NY
Savannah Wright is building a solid foundation for her future and demonstrating her ability as a leader. Her motivation and passion for making a difference are unmistakable—Savannah is a strong example of how ESF students seek to improve their world.
"I want to be the precedent," she said. "I seek to do things no one has done before."
It's talk Savannah backs up with action. As an undergraduate student, she founded her own landscape design business, VanScape; created sturdy architectural solutions for Ceiba Tree Park in Vieques, Puerto Rico; interned for a professional design firm; researched the bridge between landscape architecture and psychology; and works for ESF's Chief Operating Officer Mark Lichtenstein on facilities related projects.
"I love doing stuff that people tell me I can't do," she said. "Every time I am running low on fuel, I think about teachers, peers, or other authority figures who told me I couldn't do something and it recharges me to work harder."
Savannah's hard work was rewarded recently when she received the inaugural Paving the Future Scholarship from Unilock, a hardscape manufacturer. The scholarship is given to only 22 students in the U.S. and Canada who represent the next generation of landscape design, architecture, and construction leaders. She will be putting the scholarship to good use toward computer software subscriptions and tuitions costs.
To Savannah, the recognition was reinforcement that when you push the envelope you get rewarded.
"I work 40-50 hours a week on top of what I'm putting into my coursework. I can keep going because I love what I'm doing and my work keeps opening new doors for me," she said.
Part of the work she does is through an internship under the supervision of ESF's Executive Operating Officer and Chief Sustainability Officer Mark Lichtenstein.
"Savannah is a hardworking, innovative and passionate not only about landscape architecture, but about the entire ESF community," he said. "She has consistently used her creative initiative to improve our world. This includes helping the College focus on the wellbeing of all our people, engaging with important service in Puerto Rico, and many others."
Savannah plans to continue building her business and get her landscape architecture licensure upon graduation and as a professional MMA fighter on the side, plans to earn her first title belt.
Learn more about ESF's Landscape Architecture program and explore more details on Savannah's projects below.
Vieques, Puerto Rico (The Ceiba Tree Project)
Vieques is an island off Puerto Rico's Eastern Coast. It was used as a U.S. Navy testing site for bombing operations at the cost of the people native to the region. ESF has a long-standing relationship with local community leaders on projects that help Vieques recover from the misuse of its land.
Savannah went on a trip to the island in Spring 2022 to assist with a number of community projects and got involved with the Ceiba Tree Park Project, an effort to create a sturdy park that can survive the hurricanes that plague the region. The project is currently under development and Savannah has led the development of three design proposals for the project managers to consider.
Bridging Psychology and Landscape Architecture
For her fifth-year capstone project, Savannah is exploring the relationship between psychology and landscape architecture. The intersection of these three fields is through the five senses, and a concept called universal design. The principle behind the theory is to make spaces accessible to people regardless of their ability level. As part of her research, she has collected common requests and complaints from people of different mental and physical ability levels to find common threads. Many of the same themes have shown up across her research, proving that universal design is possible. She plans to complete her capstone in May 2023.