Alumni Spotlight: Meera Jagroop '12

12/8/2022
SHARE: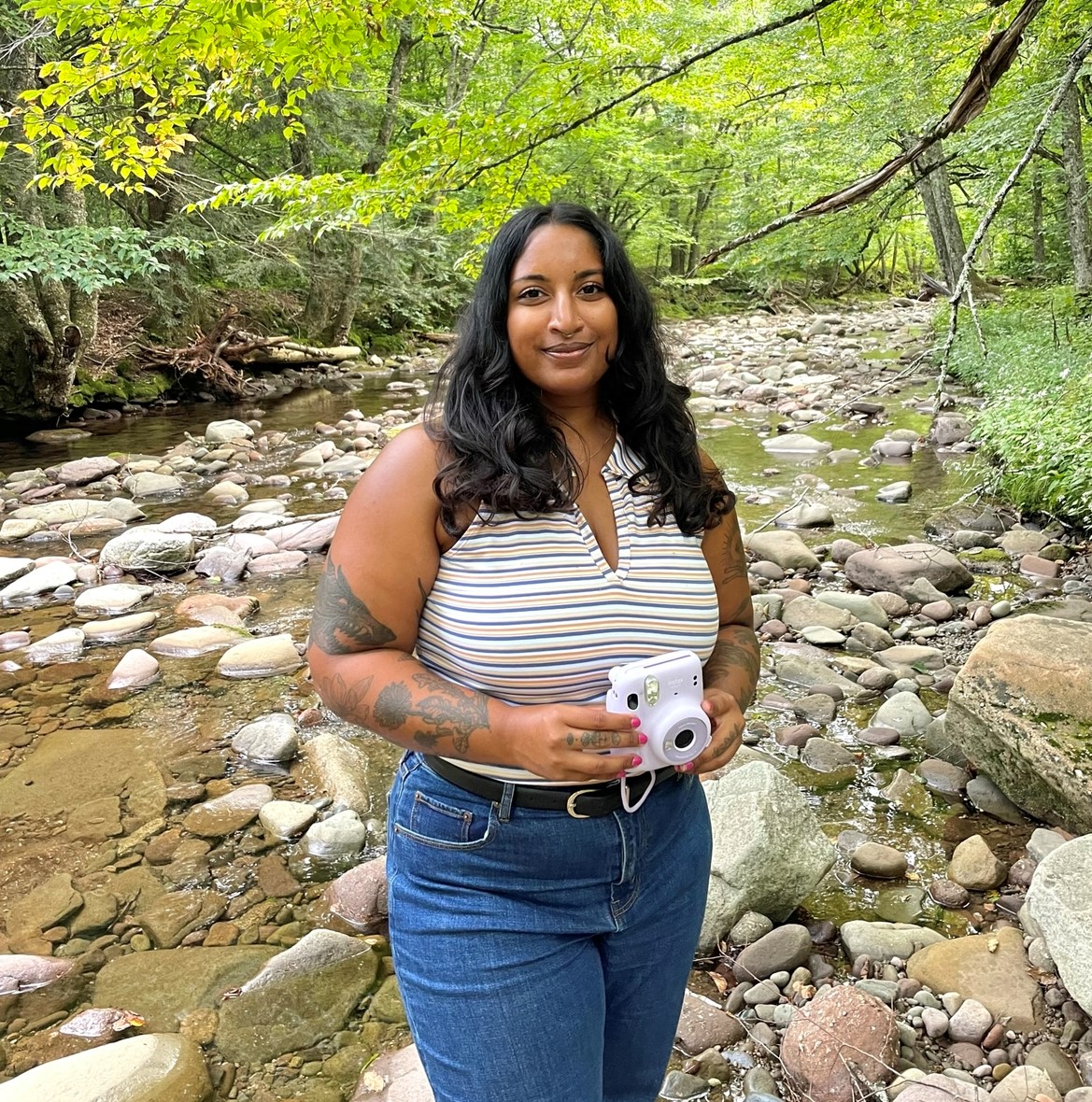 Since graduating from ESF in 2012, Meera Jagroop has connected children and teens – often in urban settings – with nature through hands-on, inquiry-based activities to ensure the planet is in well-informed and caring hands.
With a degree in Natural History and Interpretation, Jagroop began her career as a science educator at the Brooklyn Children's Museum where she developed educational programming for the public and local schools using the Museum's collections. During this time, she earned a master's degree in museum education at Bank Street College of Education in New York City.
Jagroop took her experience to the Brooklyn Botanic Garden where she oversaw an interpretive education program with an emphasis on hands-on, inquiry-based experiences. She was responsible for creating innovative programming to deepen visitors' connections to the natural world through storytelling and science learning.
Jagroop now serves as director of youth programs, where she is instrumental in establishing a connection between urban youth and nature through the 100-year-old Children's Garden. With a focus on greening the urban environment through education, sustainable practices, and stewardship, she encourages young people to develop basic horticulture and botany skills as they bring garden plots to life. From toddlers who work with adult partners to harvest the garden, to teens who participate in a nine-month Garden Apprentice Program learning about botany, horticulture, and urban farming, Jagroop is creating an environmental education program that encourages a life-long connection with nature.
When you consider the impressive accomplishments of Meera Jagroop, it is clear why she is this year's Graduate of Distinction Award recipient in the category of Incipiens Quercu.
Recent ESF News
News Archives
Communications & Marketing
SUNY ESF
122 Bray Hall
1 Forestry Drive
Syracuse, NY 13210
Communications@esf.edu