ESF Hosts Largest-Ever Incoming International Class Students from Chinese university enroll in bioprocessing program

8/24/2018
SHARE: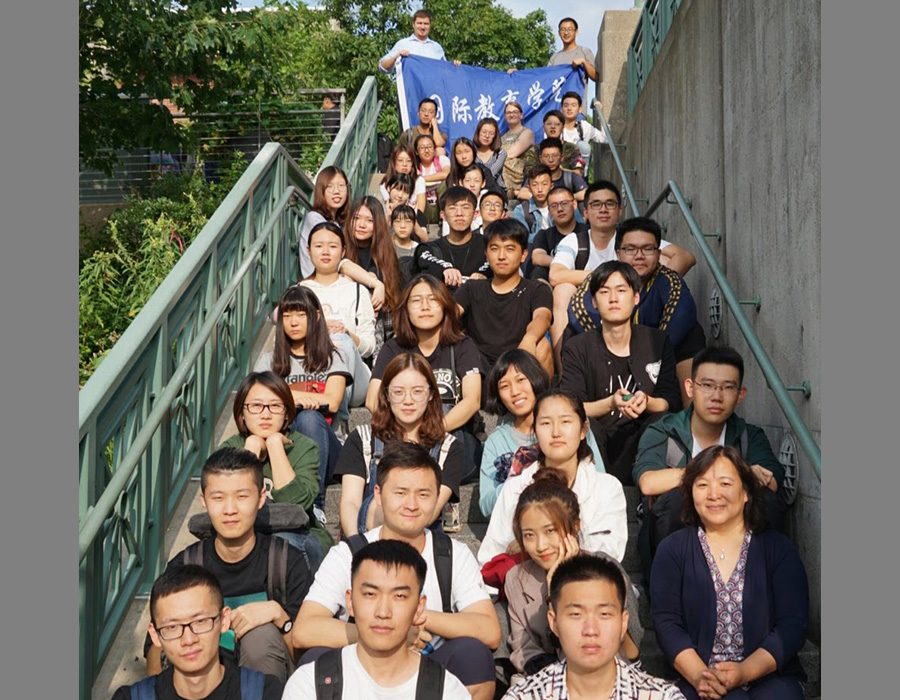 Thirty-eight students from the Beijing University of Chemical Technology (BUCT) arrived at ESF in August to spend a year on campus completing their degrees in bioprocess engineering. They make up the largest incoming class of international students in ESF's 107-year history.
This is the newest step in the BUCT-ESF partnership that began some 10 years ago. This group of students has already taken some ESF classes on their home campus. The "3+1 program" provides for them to study for three years at BUCT before spending a year at ESF to complete their undergraduate degrees. Forty to 50 students are expected to participate in the program each year.
The fall semester also marks the beginning of ESF's partnership with Mahidol University in Bangkok, Thailand. Two students enrolled at ESF as part of that 3+1 program. Altogether, Carter said, the College this fall welcomes 64 new international students from 14 different countries.
Staff members from ESF's Office of International Education met the BUCT students at Hancock International Airport last week and offered a special International Student Orientation program to introduce them to their new home. The BUCT students are staying in the Copper Beech Commons complex about a mile from campus.
"We are also hosting another departmental welcome that will be focused on graduate admissions and applications," said Thomas Carter, assistant director of international education for ESF. "Many of these students are interested in graduate school upon graduation from ESF."
Dr. Shijie Liu, a faculty member in the ESF Department of Paper and Bioprocess Engineering, has been a primary partner with BUCT and helped spearhead this initiative. Carter also credited Dr. Gary Scott of PBE; Thomas Fletcher, associate director in the Office of Undergraduate Admissions; Hui Chen, coordinator of International Student and Scholar Services; and numerous members of the BUCT faculty and administration with making the program a reality.
Recent ESF News
News Archives
Communications & Marketing
SUNY-ESF
122 Bray Hall
1 Forestry Drive
Syracuse, NY 13210
315-470-6644