American Fisheries Society Honors Ringler Longtime professor receives award for teaching

8/24/2018
SHARE: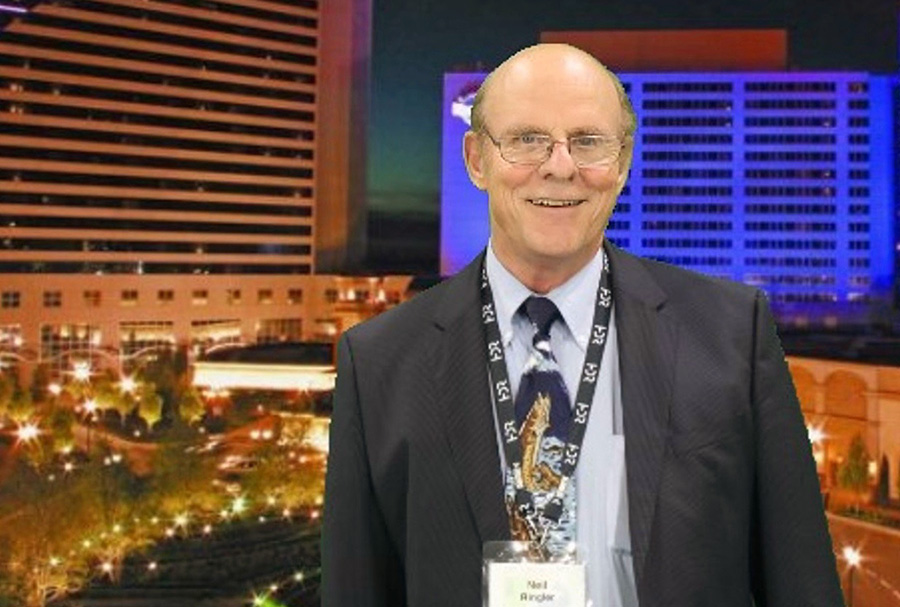 Dr. Neil Ringler, ESF vice provost and executive director of the Onondaga Lake Science Center, has received the Excellence in Fisheries Education Award from the American Fisheries Society.
The award, which was presented during the society's recent meeting in Atlantic City, New Jersey, recognizes excellence in organized teaching and advising in the field of fisheries. In presenting the award, the society noted that despite his high-level responsibilities, Ringler continues to mentor graduate students. He was praised for teaching students to be "well-read, independent thinkers" and for challenging his students with real-world experiences.
Educated in biology and fisheries biology in California, Oregon and Michigan, Ringler joined the ESF faculty in 1975 as assistant professor of zoology. He was named SUNY Distinguished Teaching Professor in 1993, the highest professorial rank in the SUNY system.
His courses have included fishery biology, fish ecology, population ecology, animal flight, zoology, comparative vertebrate anatomy and aquatic entomology. He has trained 70 graduate students at M.S. and Ph.D. levels, each doing research in aquatic sciences, particularly fishes and aquatic insects.
Ringler and his students have contributed to the body of knowledge surrounding the habitats and biota of Onondaga Lake.