ESF Ranked #1 for Enrolling, Graduating Women in Engineering Supportive campus culture factor in success rate

3/4/2019
SHARE: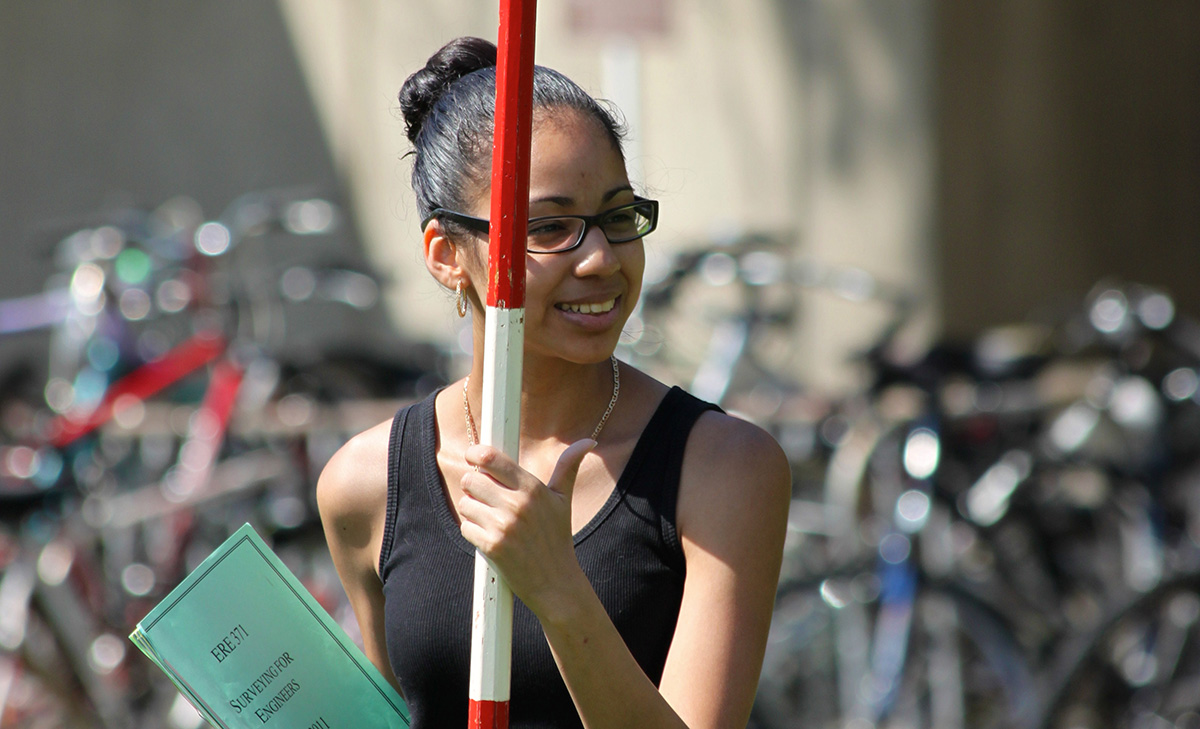 The College of Environmental Science and Forestry (ESF) was ranked Number 1 among public institutions in the country for enrolling and graduating women in engineering by The Chronicle of Higher Education.
In The Chronicle of Higher Education's ranking "Which Colleges are Best and Worst at Enrolling and Graduating Women in Computer Science and Engineering" ESF received top marks. Of the college's engineering graduates, 57.1 percent were women in 2016-17.
"Computer science and engineering are two well-paying fields in which women have long been underrepresented. … Only three colleges with at least 50 bachelor's-degree recipients in engineering in 2016-17 awarded more than half of such degrees to women," according to The Chronicle List. ESF was one of those three colleges.
"We're intensely proud of this achievement. It speaks volumes about the culture at ESF and how well it supports women in STEM fields," said Interim President Dr. David Amberg. "In 10 years we have increased the percentage of women engineers graduating from ESF 38 percent."
ESF offers engineering programs in environmental resources engineering and paper and bioprocess engineering.
Dr. Lindi Quackenbush, chair of the Department of Environmental Resources Engineering, attributes the ranking to a number of factors, one being ESF's campus environment. "Our campus culture is supportive for women in the STEM fields," she said.
It's also a self-fulfilling prophecy, she noted. "At open houses, prospective students see women leaders and engineering students who are really engaged and can see themselves here."
Other colleges ranked included University of North Carolina at Chapel Hill, University of Michigan at Ann Arbor and University of California at Berkeley. Five other SUNY schools were listed in the ranking.
Colleges are ranked by the percentage of degree awards granted to women in 2016-17. Only colleges with at least 50 majors in engineering appear in the rankings, but the overall numbers for each discipline represent all institutions that awarded at least one bachelor's degree in computer science or engineering in 2016-17 or 2009-10. "Engineering" represents all engineering fields, such as civil engineering and systems engineering, but excludes "engineering technologies and engineering-related fields."
Recent ESF News
News Archives
Communications & Marketing
SUNY-ESF
122 Bray Hall
1 Forestry Drive
Syracuse, NY 13210
315-470-6644