ESF Student Designed Bridge Judged Most Innovative Students competed in the 2019 bridge design competition

5/14/2019
SHARE: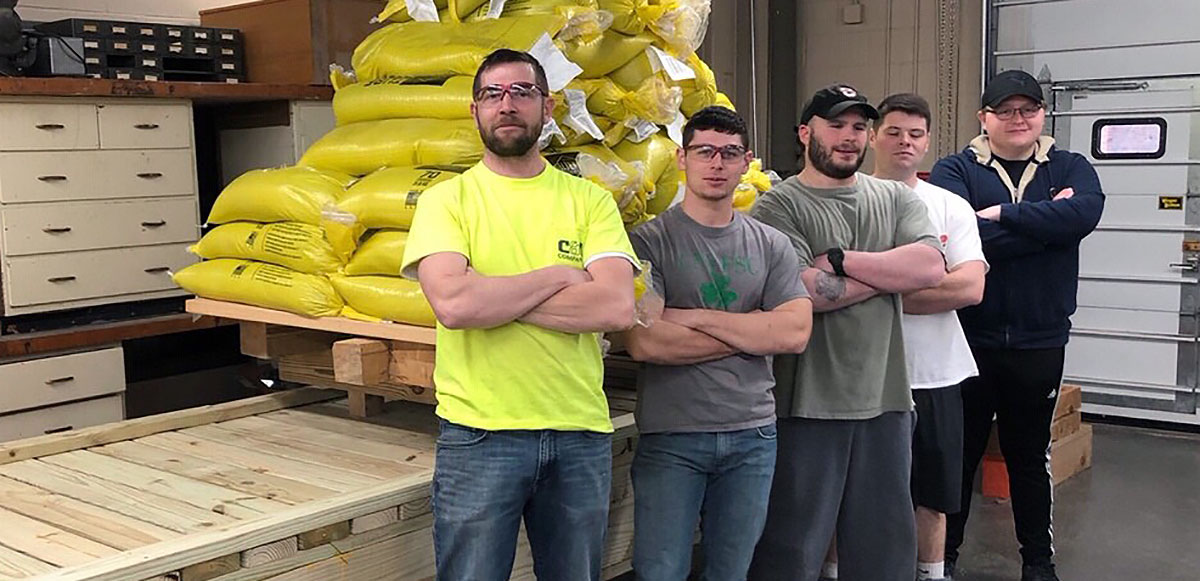 Four teams of students from the SUNY College of Environmental Science and Forestry (ESF) in Syracuse recently competed in the 2019 National Timber Bridge Design Competition. Team Two's Wanakena Ranger School Bridge was chosen the Most Innovative Design winner out of 13 teams representing eight different institutes and universities.
Dr. Paul Crovella, sustainable construction management professor said, "These projects allow our students to develop a design, create the drawings, perform the estimate, plan the schedule, carry out the construction, and complete the testing of an 18' timber bridge to support two tons with less than half-inch deflection, and then compare those results against teams from across the US."
Team Two - Wanakena Ranger School Bridge
Project Manager-AJ Gillis, senior
Project engineer- Dillon Decangelo, junior
Drawing, production and estimating- Ethan Foti, senior
Construction and testing coordinator- Matt Fiacco, senior
Competition documentation & coordinator- Jacob Cobb, senior
"We want to develop our students to be outstanding project managers, and this is the testing ground for those skills", said Crovella, "Our students want to take on responsibility and deliver results. These projects provide them a path to do that."
Other competitors in the 27th annual competition:
New Jersey Institute of Technology
Texas Tech University
Central Connecticut State
Lawrence Technical University
University of Missouri at Columbia
San Francisco State University
Oklahoma State University
Recent ESF News
News Archives
Communications & Marketing
SUNY-ESF
122 Bray Hall
1 Forestry Drive
Syracuse, NY 13210
315-470-6644