ESF Opens Food Pantry for Students Beth's Bounty: The Food Pantry at ESF pays tribute to Beth Newkirk

9/5/2019
SHARE: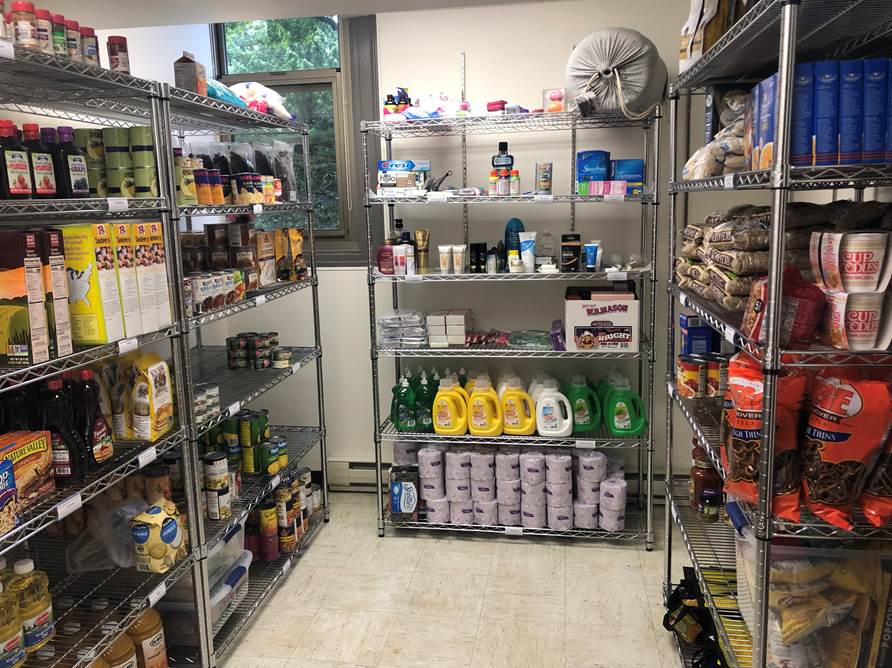 The College of Environmental Science and Forestry (ESF) launched its new food pantry as students returned to campus this fall.
The food pantry is run by Alpha Xi Sigma, ESF's Honors Society student organization. It provides free food for any student who may be experiencing hunger and/or struggling to attain food due to financial hardships. The pantry is stocked with items from the Food Bank of Central New York, and donated food, pantry and personal care items. It is supported by funds given to The Food Pantry Fund.
Any ESF student can visit the pantry once a week during drop-in hours or by appointment through the Office of Student Involvement and Leadership. Students visiting the food pantry will fill out an intake form at each visit and bring their own bag. The pantry will be staffed by members of Alpha Xi Sigma, Monday through Friday, 9 a.m. to 5 p.m.
Beth's Bounty: The Food Pantry at ESF is named in honor of Beth Ann Newkirk, an ESF student who died this summer in a house fire.
"Beth used the Syracuse University Food Pantry and would have been a passionate supporter of having a pantry on our campus," said Laura Crandall, director of student involvement and leadership.