Dr. Lee Newman Honored with Stephen D. Ebbs Distinguished Service Award Associate professor selected for commitment to research in phytotechnologies

10/14/2019
SHARE:
Dr. Lee Newman was awarded the Stephen D. Ebbs Distinguished Service Award by the International Phytotechnology Society in conjunction with the International Journal of Phytoremediation, in honor of Dr. Ebbs.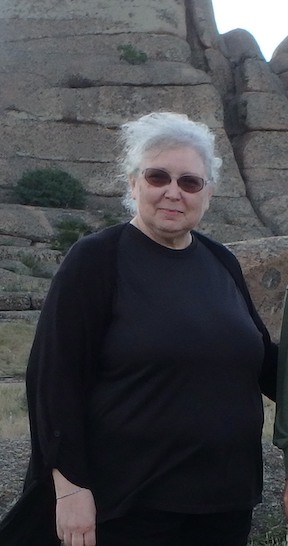 ​
Awardees are selected based on their work in the field of phytotechnologies that exemplify the same dedication and promotion as those exhibited by Ebbs until his untimely death in 2017. Phytotechnology is the strategic use of plants to solve environmental problems by remediating the qualities and quantities of soil, water and air resources and by restoring ecosystem services in managed landscapes. As with the award's namesake, Newman was selected based on her demonstrated time and commitment to the society and the journal through her world-class research, publication and practice.
In 2019, the past international awardees unanimously selected Newman for her significant activity as editor-in-chief for the International Journal of Phytoremediation, organization and planning of the International Phytotechnology Conferences, foundational service in the International Phytotechnology Society, and endless enthusiasm in driving the field of phytotechnologies to new horizons. In the citation for her award, it was stated that the Journal and Society would not have their current prominent positions and level of impact on the environmental and scientific communities without her past and ongoing efforts.
Recent ESF News
News Archives
Communications & Marketing
SUNY-ESF
122 Bray Hall
1 Forestry Drive
Syracuse, NY 13210
315-470-6644