Three New Book Projects for Distinguished Professor

9/11/2020
SHARE: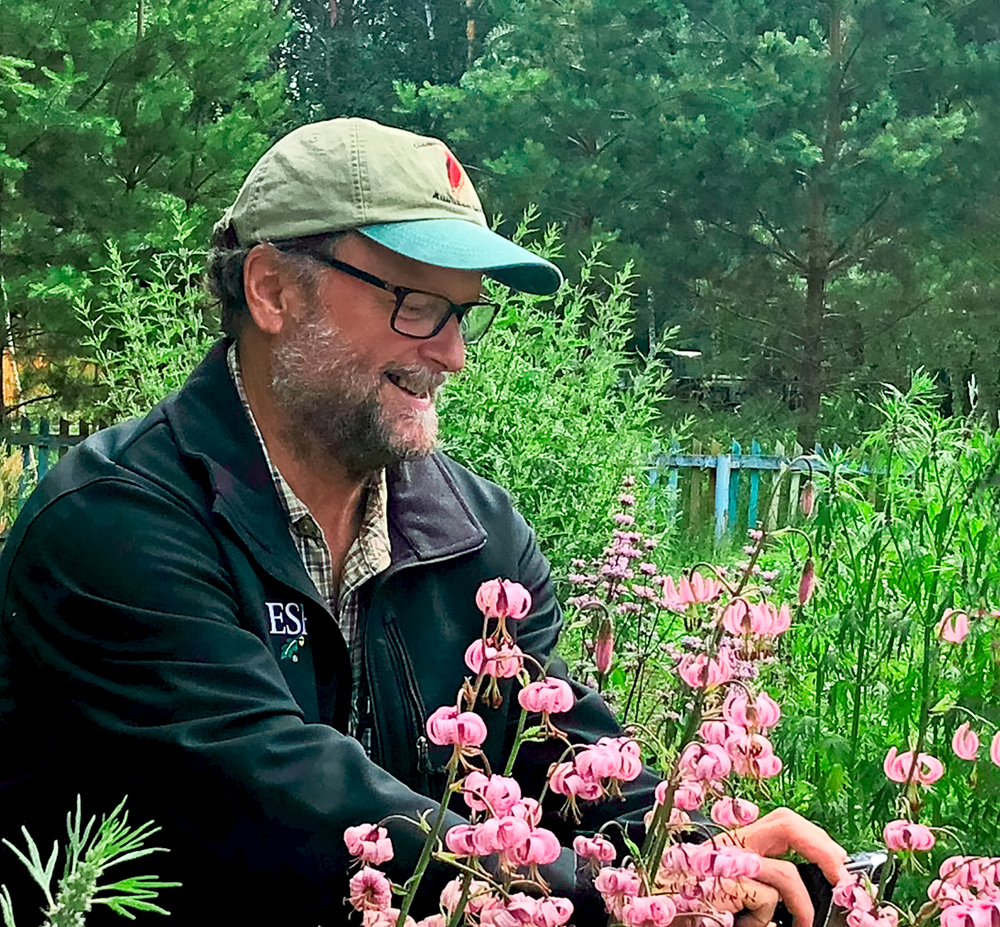 A SUNY College of Environmental Science and Forestry (ESF) Distinguished Teaching Professor helped put the finishing touches on three books this summer. Dr. Donald Leopold, from the Department of Environmental and Forest Biology, leveraged his expertise in botany and photography in Wildflowers of the Adirondacks, Wildflowers of New York City, and Trees of New York.
Wildflowers of the Adirondacks, published by Johns Hopkins University Press, was released in February 2020. Serving as both co-author and photographer, Leopold says, "This book differs from most others in emphasizing the natural communities in which each species occurs, and includes additional sections on special groups like the terrestrial orchids."
The only available identification guide to the Adirondack region's wildflowers, this comprehensive resource features more than 300 color images (nearly all taken by Leopold), one to represent almost every flower commonly found in the region. Revealing the diversity of Adirondack wildflowers, from goldenrod and marsh blue violet to cattails and hellebore, the book includes the following:
detailed botanical species accounts, arranged by flower color
images of each flower that highlight key features for easy identification
information about each species' natural history
descriptions of the region's upland, wetland, and aquatic habitats
a special section on the nearly 40 terrestrial orchid species found in the Adirondacks
Written by Leopold and Lytton John Musselman (Old Dominion University), skilled botanists and the foremost authorities on these plants, this superior quality guide will appeal to residents of and visitors to the Adirondacks and northeastern mountains, including wildlife professionals, citizen scientists, backpackers, campers, photographers, bird watchers, artists, and wild food foragers.
Wildflowers of New York City, with an expected publication date of October 2020 by Cornell University Press, was written by Andrew Garn, a noted photographer in New York City who recently authored Pigeons. Garner's extraordinary images - that depict many of the more than 2,000 wildflowers thriving in this urban environment - are complemented by a series of essays written by Leopold.
Trees of New York, published in hardback by Syracuse University Press in 2003, has just been released in paperback. Leopold's botanical descriptions for each species include a summary of its key identification characteristics and extensive information on its leaves, flowers, fruit, winter characteristics, and bark. Additional material is provided on each tree's habit, habitat, and range, and uses, including wood properties and value, landscaping, and restoration projects. Also provided are summer keys to each genus and numerous other aids to identifying these species. Line drawings depict the many fine diagnostic characteristics of each species. Of the 350 color photographs, those of bark readily facilitate field identification of mature specimens of most tree species. Color photos, all by Leopold, show the beautiful ornamental attributes that make so many native species excellent landscape choices.
Leopold earned his doctorate in forest ecology from Purdue University and holds degrees from the University of Kentucky. Since joining ESF in 1985, he has taught courses in dendrology, plant materials, freshwater wetland ecology, and graduate seminars on conservation and restoration topics. In 1998 he was promoted to Distinguished Teaching Professor, the highest professorial rank in the SUNY system. In 1999, he earned the first-ever awarded SUNY ESF College Foundation Award for Exceptional Achievement in Teaching, received the SUNY Research Foundation Excellence in the Pursuit of Knowledge award in 2004, the SUNY Chancellor's Award for Excellence in Faculty Service in 2007, and Purdue College of Agriculture Distinguished Alumnus Award in 2014. Leopold was Chair of the Department of Environmental and Forest Biology from 2005 to 2019. Besides his many books and peer-reviewed papers, books, book chapters, book reviews, proceedings, and miscellaneous publications, all generally about topics in forest and wetland ecology and native plants, he has garnered more than $27 million of extramural funding as principal or co-principal investigator. Leopold recently finished a six-month sabbatical during which he drafted his portions of two new book projects, including Bogs, Bourbon, and Beer. And Other Wetlands and Drinks Along the Way, with co-authors, noted wetland ecologists, Ralph Tiner and David Cooper.
Recent ESF News
News Archives
Communications & Marketing
SUNY-ESF
122 Bray Hall
1 Forestry Drive
Syracuse, NY 13210
315-470-6644