ESF Student Leads Hometown to Climate Smart Community Certification

10/8/2020
SHARE: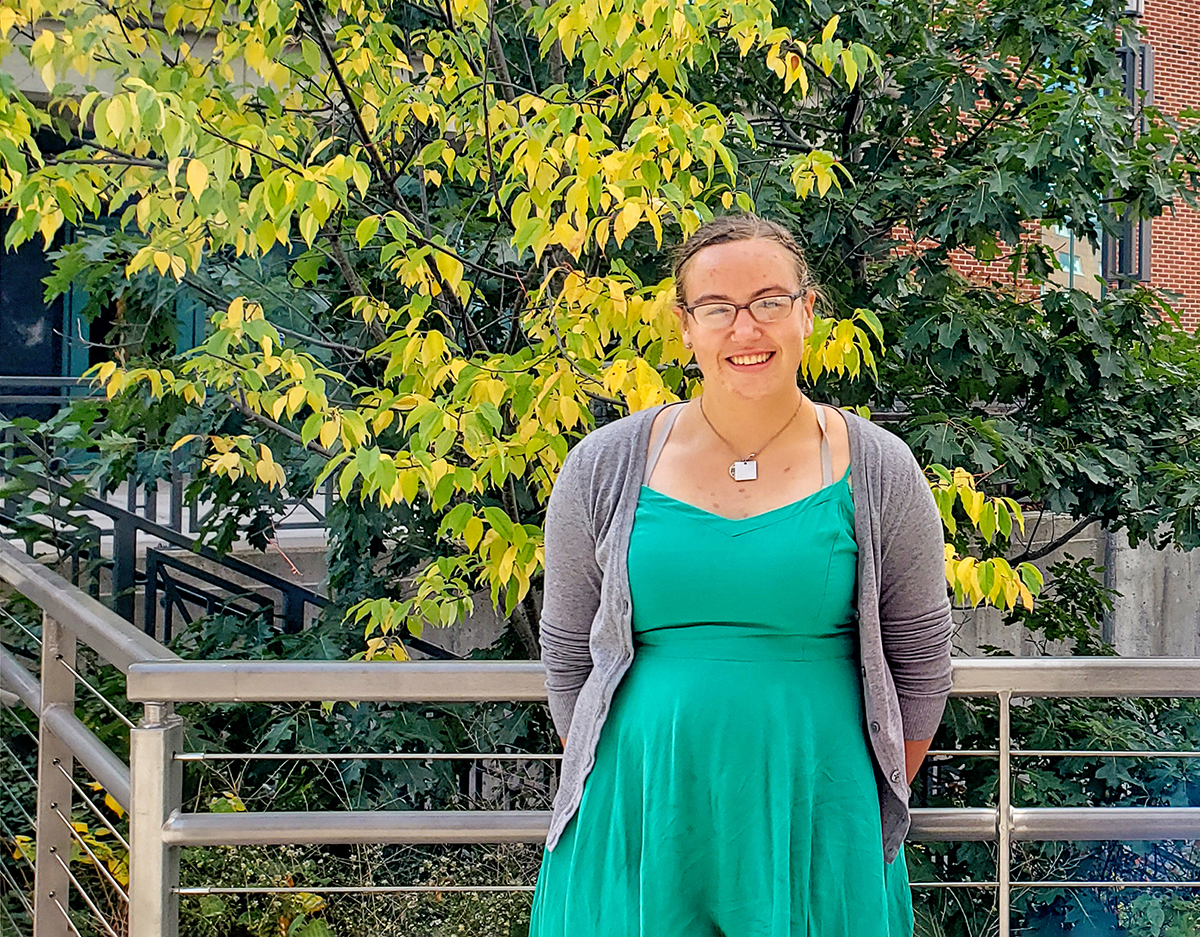 Shenequa Perry, a junior environmental biology major, led the charge to get her hometown of Homer, New York Bronze Climate Smart Community certification.
Perry first learned about the Climate Smart Community program while attending the Adirondack Youth Climate Summit in Tupper Lake while a senior at Homer Senior High School and secretary of the school's Environmental Club. A fellow club member attended a workshop on climate smart communities and found the village of Homer was registered so the club members decided to get involved.
Climate Smart Communities is a program of the New York State Department of Environmental Conservation (DEC) designed to help communities become more sustainable. A community first takes a pledge committing to formulate a plan that includes reducing their greenhouse gas emissions and reduce their energy use. Being a Climate Smart Community gives a community access to state grants, resources, training, and networking, as well as recognition.
"We were all excited," said Perry, "so when we got back to Homer, we emailed the mayor. We had done lots of other projects at our school." The club planted gardens on campus and installed solar panels for a charging station. "We had reached the limit of what we could do at school, so we wanted to branch out into the community."
"Mayor Hal McCabe was thrilled we wanted to get involved," said Perry. This lead to a meeting with the village board of trustees and the formation of the Climate Smart Community Task Force which Perry ended up leading as the community coordinator.
A majority of the task force was students, working with community members and village officials. The mayor, deputy mayor and trustees also attended meetings, said Perry.
"I wasn't planning to lead the task force when we had the idea," said Perry. "We thought we would just be helping, but they were like 'why don't you lead it?'" Since ESF is only 30 miles from Homer Perry was able to continue to lead the group when she enrolled in ESF.
The village completed several projects including greenhouse gas inventories, climate action plans, energy efficiency upgrades in village properties, and selling compost bins at cost to residents. Perry wrote reports, conducted inventories, collected documents and ran the task force social media accounts.
She also received help from fellow ESF students. Two groups from the environmental auditing class conducted two greenhouse gas inventories.
With the application due on July 3, 2020, Perry accepted an internship with the village at the end of the 2020 spring semester to finalize the application.
The village received its Bronze Climate Smart Community certification in September making it one of only 55 bronze certified communities in New York state and the only municipality whose certification process was entirely youth-led.
The process was a learning experience for Perry, who now serves as director of ESF's Undergraduate Student Association's SustainabiliTEAM. "I now know how to write policies. I wrote a million reports. I did inventories and I learned that young people are capable of doing that."
For those looking for a way to get involved, Perry encourages them to take the first step. "Reach out to your local leaders," she said. "They're generally very receptive to young people wanting to help and get involved, especially small communities that don't have the manpower or the time and the money to do things. They love having passionate, energetic people who know what they're doing or good learners."
Perry is featured in this video created by the Wild Center, in partnership with the DEC Office of Climate Change and NOAA's Climate Program Office.
Recent ESF News
News Archives
Communications & Marketing
SUNY ESF
122 Bray Hall
1 Forestry Drive
Syracuse, NY 13210
Communications@esf.edu