Graduate Student Named Indigenous Communities Fellow

10/27/2020
SHARE: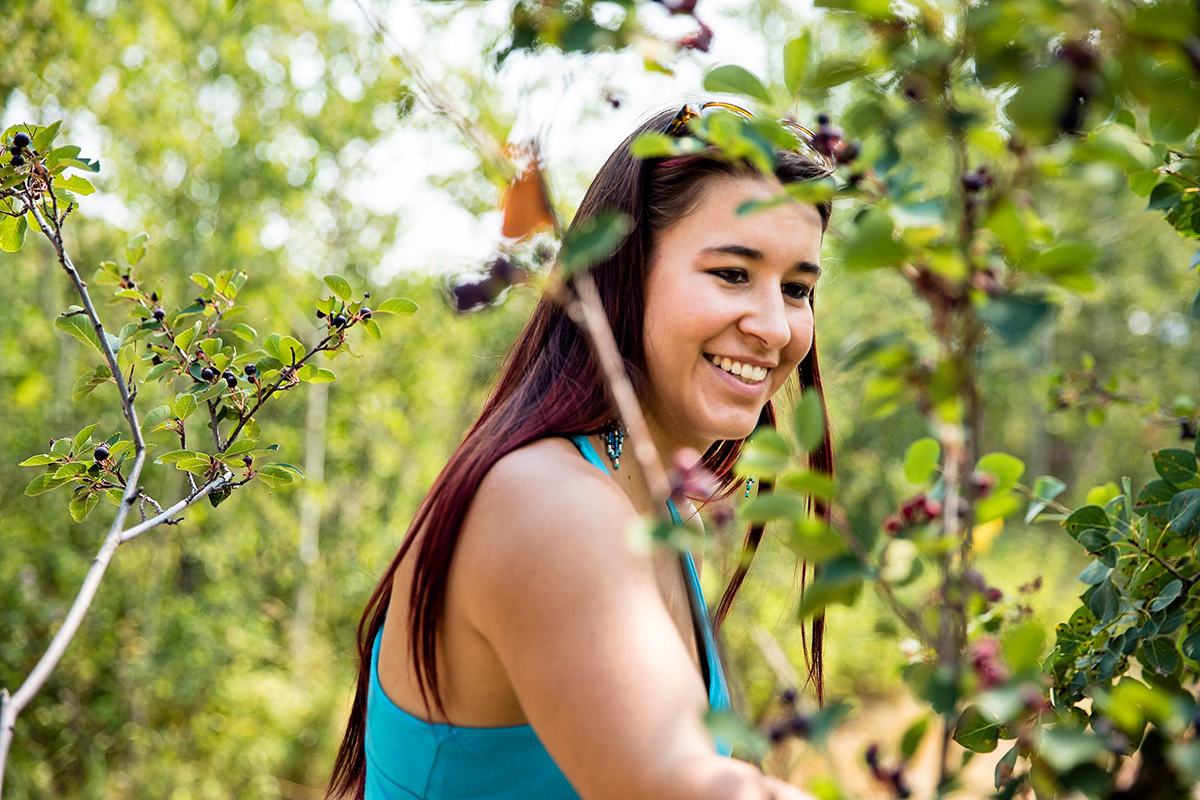 Mariah Gladstone, a Sloan Fellow at the SUNY College of Environmental Science and Forestry (ESF), has been named one of eight 2020 MIT Solve Indigenous Communities Fellows. Gladstone owns and operates Indigikitchen, a digital database that uses traditional knowledge, ingredients, and recipes to create short cooking videos that empower Native people to revitalize Indigenous diets in a healthy and community-oriented way.
The 2020 selection process for the Indigenous Communities Fellowship opened in April 2020 and asked interested candidates to respond to this question:how can Native innovators in the U.S. use traditional knowledge and technology to drive social, environmental, and economic impact in their communities?
Gladstone was one of 71 people in the United States who proposed using technology and traditional knowledge to support and scale positive impact in Native communities: tribal sovereignty and self-determination, language and cultural revitalization, sustainable agriculture and energy, and Indigenous health and wellness. Read more about Gladstone and Indigikitchen.
The program is hosted by Solve, an initiative of the Massachusetts Institute of Technology that encourages the use of tech-based approaches - posed by social entrepreneurs around the world - to solve global challenges. Selected projects are funded and supported by MIT's innovation ecosystem.
Recent ESF News
News Archives
Communications & Marketing
SUNY-ESF
122 Bray Hall
1 Forestry Drive
Syracuse, NY 13210
315-470-6644