Survey Examines Recreational User Experience and Perspectives in Adirondacks

10/29/2020
SHARE: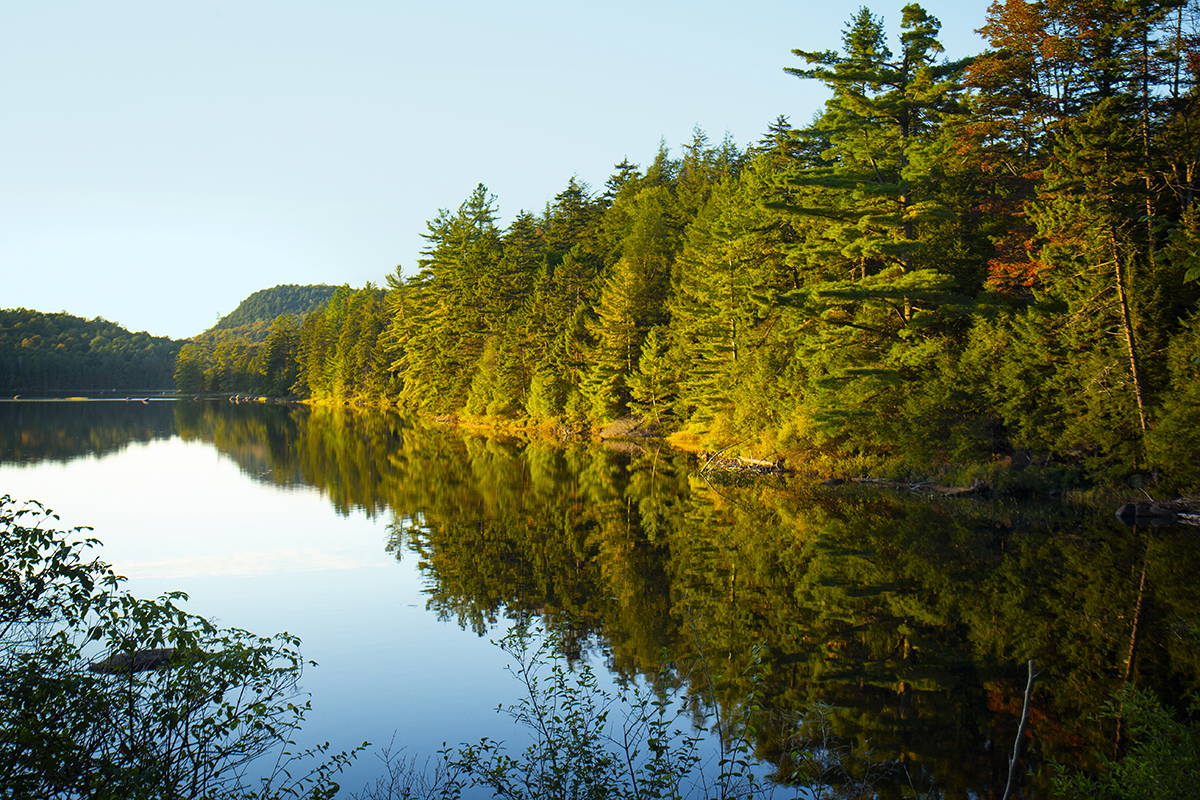 Preliminary results of a two-month survey of hikers in the Adirondacks found hikers come to the area seeking solitude and wildness, and would support capacity management actions that improve experience or prevent damage to the "forever wild" Forest Preserve.
The study was done to characterize recreational users of the High Peaks Region, understand their familiarity with the area, and gain their perspective on management practices that address user capacity, according to Dr. Jill Weiss, assistant professor in the Department of Environmental Studies.
"It's exciting to learn more about who 2020 recreationists really are, rather than relying on assumptions and anecdotes," said Weiss.
This study titled "Recreational User Experience and Perspectives: Adirondack Park" is the result of an in kind partnership between the Adirondack Council, ESF and the Adirondack Mountain Club.
Between Aug. 5 and Oct. 11, 673 recreational users completed a survey asking about their experience with the High Peaks area of the Adirondack Park and their perspectives on management practices that address user capacity. Data was collected at 10 popular trailheads by Adirondack Council and Adirondack Mountain Club staffs.
"We are squarely asking recreational users about capacity management tools in these high use areas. Often only the loudest get heard, so it will be great to have empirical data to consider alongside public comment," said Weiss.
To date, data has gone through preliminary review and analysis by Weiss and research assistants: Breanna Hummel (junior, environmental and forest biology), Brittany Wong (senior, environmental studies) and Delaney Demro (graduate student, environmental science).
The partners in this project and others in the field of recreation management are interested in establishing new baseline data to confirm or refute anecdotal observations about shifts in hiker populations and behaviors, according to Weiss.
While several studies have been carried out regarding user attitudes in the High Peaks Region in the past, including those by Dr. Chad Dawson, ESF professor emeritus, none provide insights into the changing attributes of users (demographics, interests) this decade, nor current perspectives on common management actions used to address capacity. With steep increases in recreational users over the past 10 years and acceleration in that trend in 2020, likely related to COVID-19, this information is timely, according to Weiss.
"From here we can set agendas for both education and research that would positively impact capacity management in the High Peaks Region, other recreational sites in the Northeast and beyond," said Weiss.
The survey also presents an opportunity to develop standards and/or criteria by which data can be gathered, shared and used in a meaningful way, both academically and practically, through the new trio of collaborators.
"COVID-19 created an opportunity for organizations who might otherwise compete, to instead partner, and share resources, knowledge, skills, and data. It is the very best expression of collaborative conservation."
Recent ESF News
News Archives
Communications & Marketing
SUNY-ESF
122 Bray Hall
1 Forestry Drive
Syracuse, NY 13210
315-470-6644