Dr. Brian Leydet Named 40 Under Forty Honoree

11/3/2020
SHARE: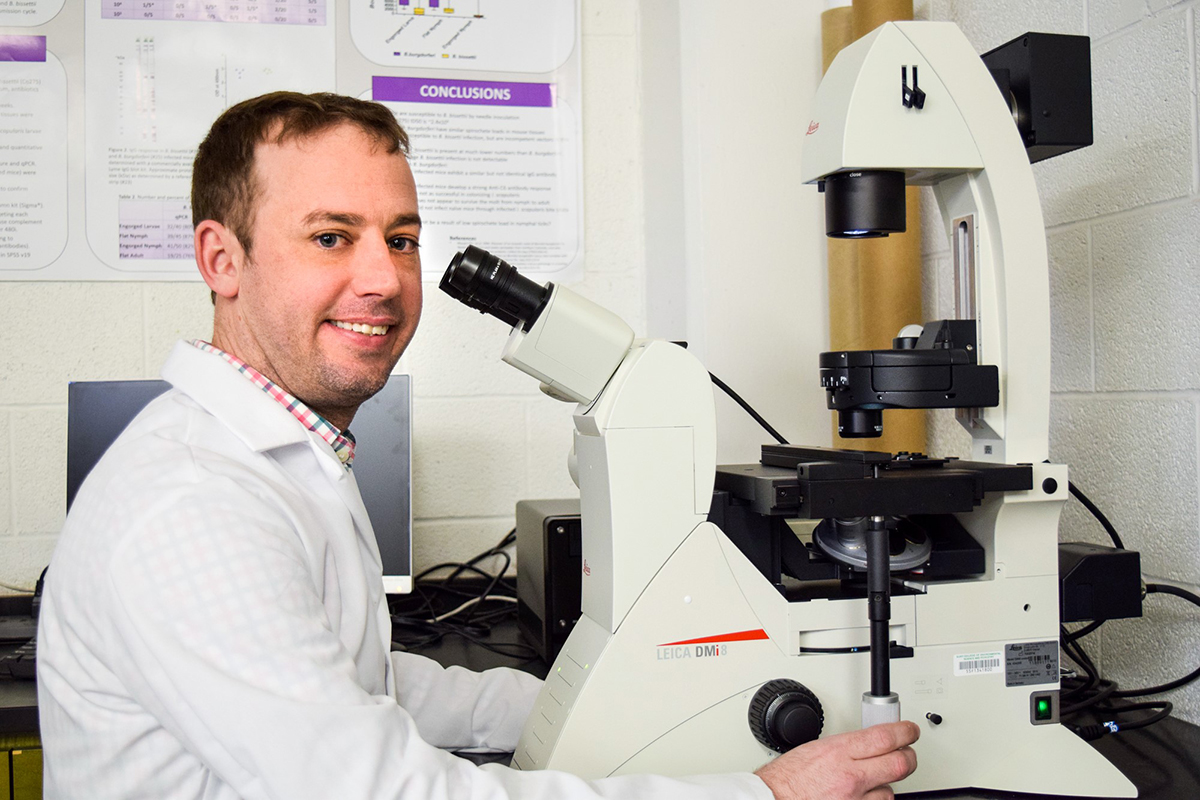 Dr. Brian Leydet, assistant professor of epidemiology and disease ecology, is being honored for his leadership skills and dedication to the Central New York community.
40 Under Forty, presented by the Central New York Business Journal and M&T Bank, recognizes the contribution young professionals make to the community.
"This is a truly deserved honor," said Joseph L. Rufo, officer-in-charge at SUNY College of Environmental Science and Forestry. "Dr. Leydet consistently goes above and beyond to serve the needs of the College as well as the Central New York community. His knowledge and guidance have been instrumental in keeping the ESF community safe and on track during this challenging time."
Leydet maintains an internationally recognized research program focused on ticks and tick-borne diseases. He regularly serves as a regional expert in public-health issues regarding tick-borne diseases and more recently COVID-19.
Leydet's lab processes saliva samples from students at ESF and Syracuse University as part of the colleges' attempt to find and isolate carriers of the virus. He is also a sought-after expert on infectious disease by the media.
A founding board member of the CNY Lyme and tick-borne disease alliance, Leydet gives over a dozen community educational talks on ticks and associated diseases.
"The 2020 40 Under Forty exemplifies this type of leadership. They put in the work necessary, always going above and beyond to drive positive change here in our community," said Allen J. Naples, Central New York regional president M&T Bank, presenting sponsor of the award.
ESF College Foundation Board member Jane Nicholson is also a 40 Under Forty honoree. Nicholson is a senior planning associate with MRB Group with expertise in comprehensive planning and zoning, environmental and regulatory compliance, concept design, and grant writing.
She holds a master's degree in natural resources management from ESF and chairs the ESF Foundation fund development committee.
The awards will be presented in a virtual ceremony Nov. 4. Click here to watch the presentation.