SUNY ESF Researchers Awarded Nearly $250,000 USDA Wood Innovation Grant

12/18/2020
SHARE: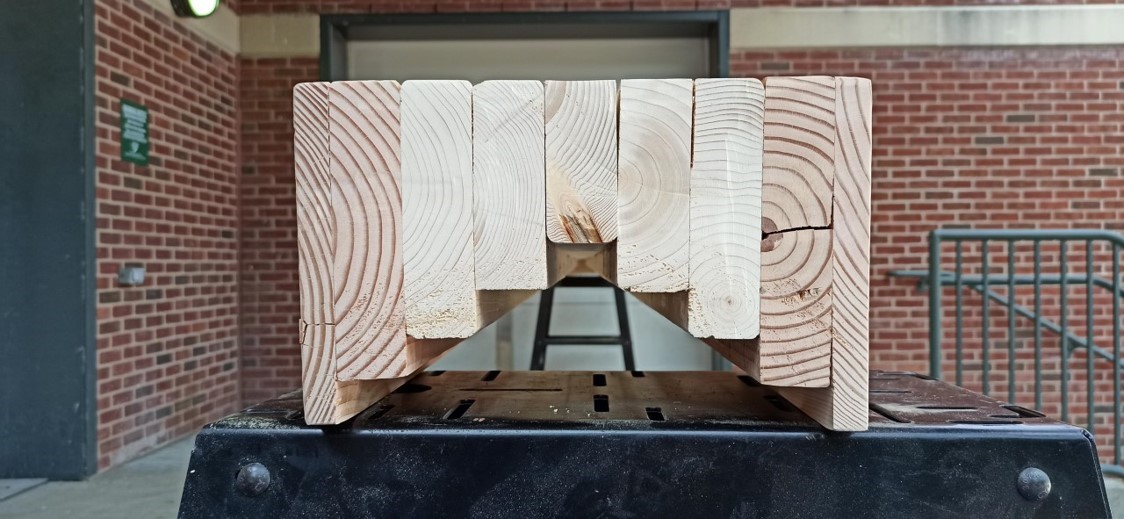 A research project at the SUNY College of Environmental Science and Forestry (ESF) sets a new standard for matchmaking: identifying partnerships that facilitate sustainability. The project identifies opportunities to connect the supply of wood from New York state's unique forests to markets for emerging wood products. The ultimate goal, though, is for the state's wood products to be used in ways that contribute to the state's energy and environmental goals.
"ESF is a leader in stewarding the future of the planet and a strong supporter of Governor Cuomo's goals to build a sustainable and environmentally sound energy plan," said Joanie Mahoney, president of ESF. "This project specifically aligns with the Governor's goals to increase by 600 trillion BTU the state's energy efficiency and to reduce greenhouse gas emissions by 40 percent. This project also recognizes the importance of strategic partnerships between suppliers and consumers."
"Approximately 40% or more [of energy supply in New York] is used in buildings, and we can attack that by looking at the largest part of that building energy use," said Paul Crovella, assistant professor in Sustainable Construction and Construction Management. "That 40% is generated by space heating. Our work will identify products that can reduce this energy loss through transmission, potentially serving as a way forward for New York State wood products."
The project is led by Crovella and William Smith, professor and director of the Wood Utilization Service at SUNY ESF. It takes aim at the well-known fact that energy loss from homes and other buildings is primarily due to the movement of heat (transmission) through solid materials, like walls and roofs. The research team has developed a wood-based panel system that can be added to the exterior of existing buildings, especially older buildings with little or no insulation.
"To immediately address the challenges of New York State's Climate Leadership and Community Protection Act, we must provide a building envelope upgrade solution to create significant operational energy use reduction while ensuring that the embodied carbon of the solution has a positive impact on the environment," said Crovella. "We propose the creation of a bio-based retrofit panel system that will use our state's forest products and existing supply chain infrastructure to create a custom package of digitally designed and manufactured panels that will reduce heating and cooling energy use by 46% percent while sequestering carbon throughout the process."
In addition to reducing heat loss from buildings, engineered wood products can be a carbon-friendly alternative to traditional construction materials, with lower carbon dioxide emissions over their life cycle of production and use. As part of this project, Crovella, Smith, and their team are developing additional wood products that can be used in mass timber construction. Mass timber products combine multiple layers of wood to create solid panels that are stronger than typical dimensional lumber. The team is assessing the possibility of combining lower density woods, like pine, with higher density woods, like black locust, to create affordable and durable panel systems and other building materials.
Much of the wood used in the mass timber products can be lower grades of wood. By finding ways to make wood products from New York State-sourced lower grade wood, the team hopes to "take an existing supply chain and connect it to a significant need," like energy savings and carbon-friendly building materials, for the state.