Faculty Profile


John Wagner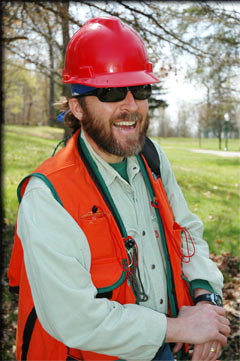 John Wagner
Professor 10
304 Bray Hall
Highest Education
Ph.D., Colorado State University (Forestry and Wood Science), 1990.
Areas of Study
Forest resource economics. My research focuses primarily on developing mathematical and economic models to critically analyze questions concerning the sustainable management and use of forest resources.
Courses Taught
FOR 797 - Forest and Natural Resources Policy Seminar
Most Recent Publications
Wagner, J.E., D. Kiernan, and E. Bevilacqua. 2013. Economically Derived Yields for Even- and Uneven-aged Stands. Canadian Journal of Forest Research. 43:691-698.
Wagner, J.E. and D.H. Newman. 2013. The Simon-Ehrlich Bet: Teaching Relative vs. Absolute Scarcity. The American Economist. 58(1):16-26.
Newman, D.H. and J.E. Wagner. 2012. Putting Samuelson's Economics of Forestry into Context: The Limits of Forest Economics in Policy Debates. Journal of Natural Resources Policy Research. 4(3):214-218.
Yoo, S., Y, J. Im, and J.E. Wagner. 2012. Variable selection for hedonic modeling using machine learning approaches: A case study in Onondaga County, NY, USA. Landscape and Urban Planning. 107:293-306.
Smith, L.S., M. Narkowski-Lindsay, M., J.E. Wagner, and D.B. Kittredge. 2012. Stumpage Prices in southern New England (1978 – 2011): How do red oak, white pine and hemlock prices vary over time? Northern Journal of Applied Forestry – Field Note. 29(2):97-101.
Szantoi, Z., F. Escobedo, J. Wagner, J. Rodriguez, S. Smith. 2012. Socioeconomic Factors and Urban Tree Cover in a Subtropical Urban Forest. GIScience & Remote Sensing. 49(3):428-449.
Nordman, E., and J.E. Wagner. 2012. Public purchases and private preferences: Challenges for analyzing public open space acquisitions. Urban Forest & Urban Greening. 11(2):179-186.
Wagner, J.E. 2012.Misinterpreting the Internal Rate of Return in Sustainable Forest Management Planning and Economic Analysis. Journal of Sustainable Forestry. 31:239-266.
Escobedo, F., S, T. Kroeger, and J.E. Wagner. 2011. Urban forests and pollution mitigation: Analyzing ecosystem services and disservices. Environmental Pollution. 159:2078-2087.
Current Graduate Advisees

Basanta Lamsal
blamsal@syr.edu
Degree Sought: PHD
Graduate Advisor(s): Wagner
Area of Study: FRM Natural Resources Mgt
Books
Wagner J. E. 2012. Forestry Economics: A Managerial Approach. Routledge Textbooks in Environmental and Agricultural Economics. Routledge Press, London (ISBN: 978-0-415-77476-5) (Expected publication date 1 June 2011 http://www.routledge.com/books/details/9780415774765/)
Mart?ez de Anguita, Pablo and John E. Wagner. 2010. Environmental Social Accounting Matrices: Theory and application. Routledge Studies in Ecological Economics, Routledge Press, London (ISBN13: 978-0-415-77630-1)