Faculty Profile


Jaime Mirowsky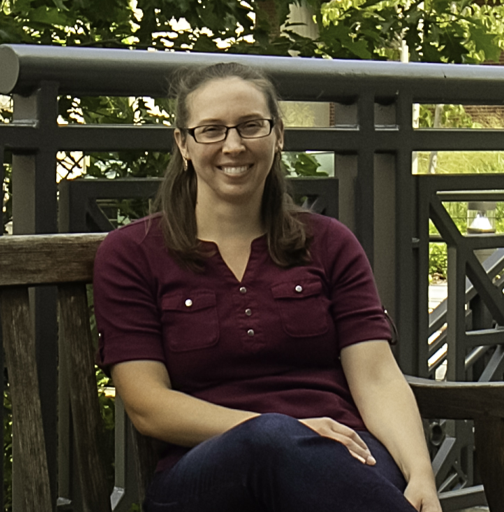 Jaime Mirowsky
Associate Professor
316 Jahn Laboratory
Education and Training
BS 2007 James Madison University Chemistry
MS 2010 New York University Environmental Health Science
PhD 2013 New York University Environmental Health Science
Postdoctoral researcher, 2013-2016, University of North Carolina at Chapel Hill
Courses Taught
EHS 360 Environmental Sampling Methods (3 credits, Spring semester)
FCH 380 Analytical Chemistry (2 credits, Fall semester)
FCH 382 Analytical Chemistry Laboratory (1 credit, Fall semester)
FCH 502 Responsible Conduct of Research (1 credit, Spring semester)
FCH 797 First Year Graduate Seminar (1 credit, Fall semester)
Research Interests - Air pollution and health
What is an air pollutant and where does it come from? An air pollutant is any harmful substance that builds up in the air that can have an adverse effect on humans and/or the ecosystem. Some sources of air pollutants include particles from motor vehicle exhaust or power plants, pollen from plants, smoke from fires or cigarettes, and windblown dust from deserts. Pollutants can be gaseous (i.e. ozone, nitrogen oxides) or particulates (i.e. diesel particles). Hazardous air pollutants are found both in the outdoor and indoor environment, as well as in both developing and developed countries around the world.
How bad is it to breathe air pollutants? In 2012, the World Health Organization estimated that air pollutants were responsible for approximately 8 million premature deaths worldwide, making air pollution the world's single largest environmental health problem. Some of the many adverse health effects associated with air pollutant exposures include cancer, asthma, COPD, stroke, and heart disease.
Who is at increased risk of experiencing health effects from exposure to these pollutants? Whether a person experiences an adverse effect due to pollution exposure depends on several factors, including the age, sex, gender, and genetics of the person, as well as the source, dose, and toxicity of the pollutants being inhaled.
​
Where does my research fit into this? My research interests center on characterizing work-related and environmental exposures to air pollutants, analyzing the physiological and toxicological impact of these pollutants using both cellular and human models, and determining what factors make some humans more susceptible to adverse health effects than others.
Here are some of my ongoing studies:
1. Assessing the vertical profile of traffic-related air particles and noise levels in an environmental justice neighborhood in Syracuse, NY.
2. Measuring air quality changes in New York City during the COVID-19 pandemic.
3. Analyzing the chemical composition and physical properties of hookah charcoals.
4. Assessing socioeconomic factors associated with pollutant releases using EPA's Toxic Release Inventory.
5. Determining the health impact of low-level ozone and particulate matter exposures on cardiovascular-compromised patients in North Carolina.
Publications
You can access all my publications here (https://www.ncbi.nlm.nih.gov/myncbi/1pAOC1ApGvHcKf/bibliography/public/)!
Current Graduate Advisees

Amanda Charette
atcharet@syr.edu
Degree Sought: PHD
Graduate Advisor(s): Mirowsky
Area of Study: FCH Environmental Chemistry
Additional information
If you want more information about the graduate program, please visit the following website (http://www.esf.edu/forms/chemistry/chem.asp) and fill out a brief form.
You can also email me if you want further information about my research!