The Feinstone Environmental AwardsThursday, May 20, 2021 | 6 pm
Gateway Center, ESF
Honoring Paul Tremont '78, Retired CEO of SRC, Inc. and Rick Fedrizzi, Chairman and CEO of the International WELL Building Institute.
Proceeds from the event will support student scholarships at ESF.
For more information, please contact ESF College Foundation (315) 470-6683 or foundation@esf.edu.
*Given the present uncertainty regarding the safety of in-person events, the Feinstone Awards Banquet will be postponed until May 20, 2021. We will continue to process ticket purchases and sponsorships for the event, all of which will be honored for the rescheduled date. We appreciate your understanding.
Online Registration
Our Presenting Sponsor
---
---
Paul Tremont
Tremont recently retired as CEO from SRC Inc. after 35 years with the not-for-profit research and development company. He played a critical role in the development and success of SRC during his tenure. Guided by Tremont, SRC significantly increased partnerships with community organizations. Tremont was instrumental in creating the SRC Graduate Fellowship at ESF.
Tremont serves on numerous boards and has provided years of service to ESF. He completed a 9-year term as a director of ESF College Foundation and currently serves on the Abby Lane Housing Corporation Board of Directors. He is a long-time member of the ESF 1911 Society.
Tremont is a 1978 ESF graduate where he earned a bachelor's degree in resource management and forestry. He earned a master's of business administration with a concentration in management science from Virginia Polytechnic Institute and State University.
Rick Fedrizzi
Fedrizzi joined the International WELL Building Institute (IWBI) as chair and CEO in November 2016, bringing his global environmental record of accomplishment and business insight to IWBI's work to advance human health through better buildings and communities.
Fedrizzi is the founding chair of the U.S. Green Building Council and former CEO of both USGBC and of Green Business Certification Inc., nonprofit organizations that promote high-performing buildings and communities. During his tenure, LEED became the world's most widely used green building rating system.
Fedrizzi is a native of Syracuse, New York, with a master of business administration from Syracuse University. He serves on numerous boards and advisory councils, including the ESF Board of Trustees.
About the Feinstone Awards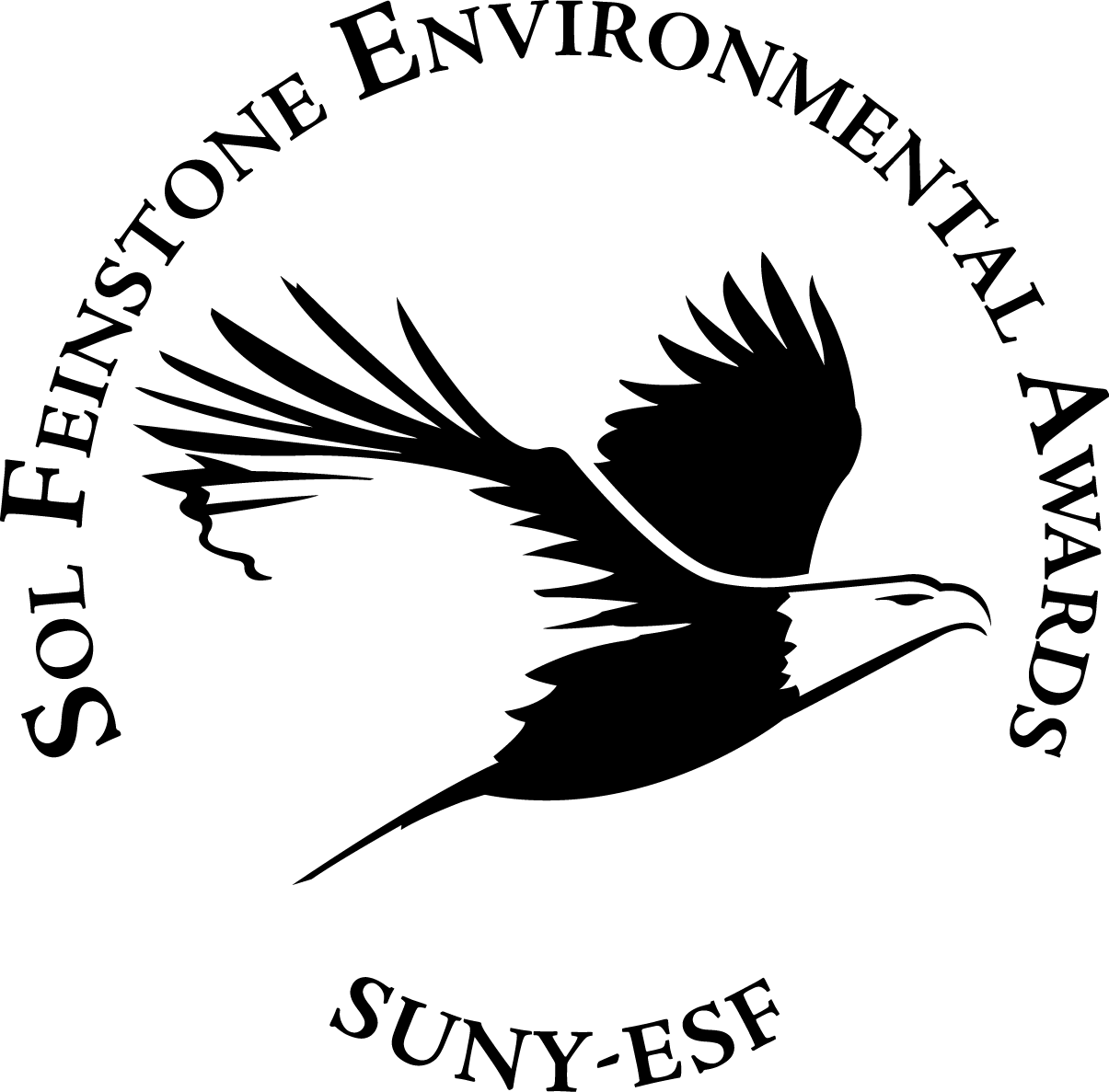 One of the oldest and most-respected award programs in the environmental field, the Feinstone Awards program was established by Sol Feinstone, a widely known historian and author who was a 1915 graduate of ESF. His goal was to reward people and organizations that exemplified his belief that the best insurance for a free society lay in people's desire to do voluntarily the things that need to be done for the good of all. The program recognizes leaders who care for the environment, encourage volunteerism and add to society's understanding of environmental issues and their solutions. The Feinstone program has made more than 100 awards, honoring people from across the United States for their significant contributions to protecting the environment and promoting the spirit of volunteerism. Past award recipients have back­grounds in science, conservation, government, public policy, teaching and the media.
Questions may be directed to foundation@esf.edu.