The 2019 Feinstone Environmental AwardsThursday, October 17, 2019 | 6 pm
Gateway Center, ESF
Honoring ESF & Syracuse Community Leaders Neil and Joanne Murphy & Former DEC Commissioner Joe Martens '81
6 pm cocktails; 7:30 pm dinner.
Proceeds from the event will support student scholarships at ESF.
For more information, please contact ESF College Foundation (315) 470-6683 foundation@esf.edu.
Our Presenting Sponsor
Our sincere thanks for their generous contribution to the 2019 Feinstone Environmental Awards
---
Neil and Joanne Murphy
Neil and Joanne Murphy are strong supporters of ESF and the Syracuse Community. Neil served as the College's third president from 2002 to 2013. He led the College through an unprecedented expansion of its physical facilities with the construction of the first ESF residence hall, Centennial Hall, and the LEED Platinum-certified Gateway Center. Under his leadership, the college expanded its academic offerings, improved the quality of the student body and increased its enrollment.
Joanne was an active member of the ESF community having served as board member of the Friends of Moon Library. She assisted the ESF College Foundation with numerous events and dinners at the College president's residence. She was also an honorary member of the Women of the University group.
The Murphys are active in the community with involvement centered on environmental issues and juvenile diabetes.
Joe Martens
Joe Martens, ESF, '81, is the director of the New York Offshore Wind Alliance, a project of the Alliance for Clean Energy New York.
Joe joined the Alliance for Clean Energy New York in 2017. Prior to that he was a Senior Fellow at the Open Space Institute, a regional land conservation organization and also served as Governor Andrew Cuomo's Commissioner of the Department of Environmental Conservation (DEC). As commissioner, Joe led the DEC in implementing its core statutory mission to protect public health and the environment and he chaired the New York State Environmental Facilities Corporation and sat on the board of the New York State Energy Research and Development Authority.
Joe studied resource economics at the University of Massachusetts at Amherst and received a master of science degree in resource management from ESF.
About the Feinstone Awards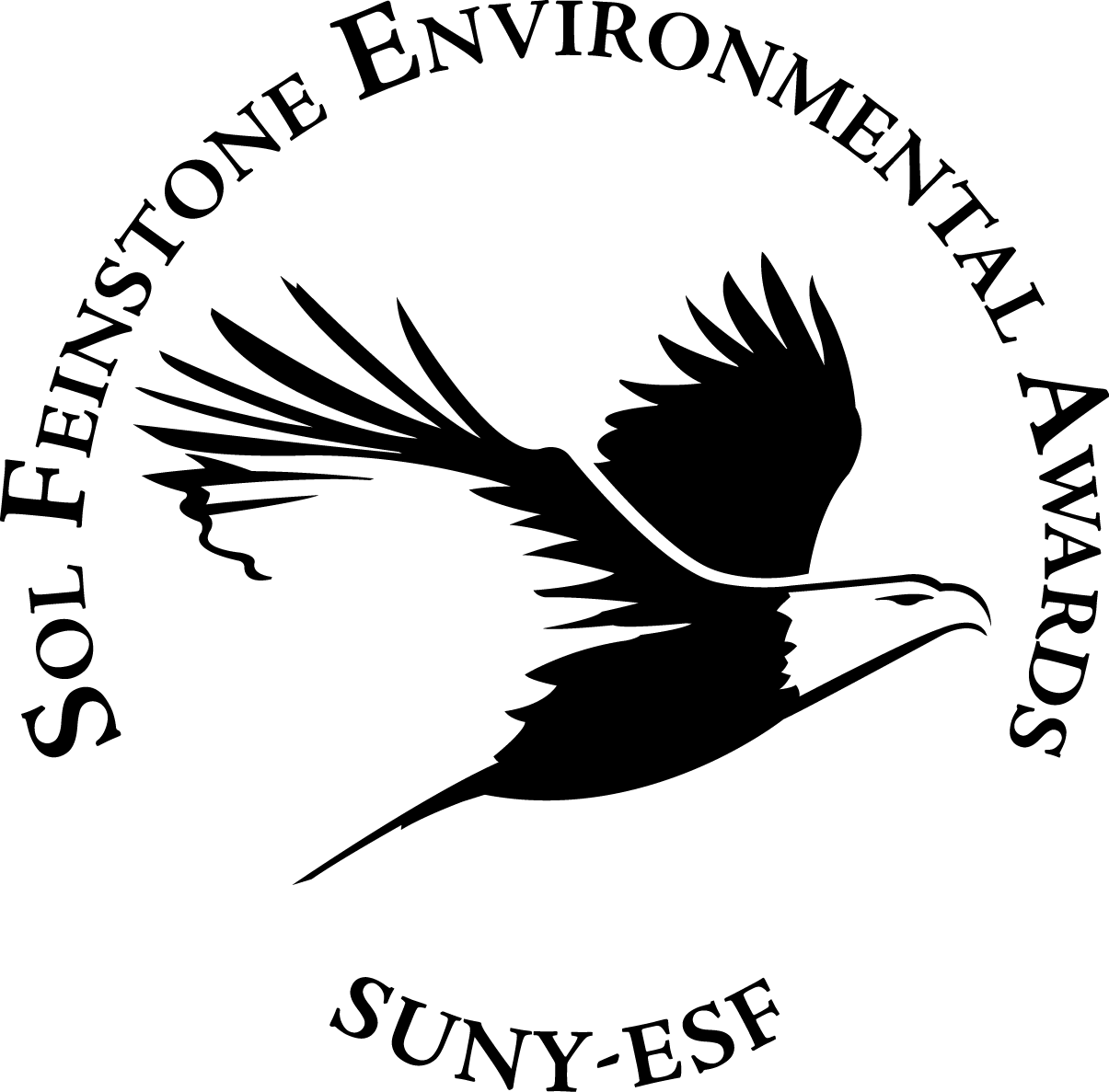 One of the oldest and most-respected award programs in the environmental field, the Feinstone Awards program was established by Sol Feinstone, a widely known historian and author who was a 1915 graduate of ESF. His goal was to reward people and organizations that exemplified his belief that the best insurance for a free society lay in people's desire to do voluntarily the things that need to be done for the good of all. The program recognizes leaders who care for the environment, encourage volunteerism and add to society's understanding of environmental issues and their solutions. The Feinstone program has made more than 100 awards, honoring people from across the United States for their significant contributions to protecting the environment and promoting the spirit of volunteerism. Past award recipients have back­grounds in science, conservation, government, public policy, teaching and the media.
Questions may be directed to foundation@esf.edu.