Dale L. Travis Lecture Series


Connecting Community to Science and Research at ESF
The Dale L. Travis Lecture Series was created to help the greater community learn about the incredible work and research happening at ESF. Featuring the College's world-class faculty and renowned field experts, the lectures — which are free and open to the public — demonstrate how they push the boundaries of knowledge and research in their academic specialties.
Watch Our Latest Lecture

Virtual Forests: The Gateway to a More Sustainable Future
Aidan Ackerman, Assistant Professor of Landscape Architecture
Presented on Sept. 14, 2023
Gateway Center | SUNY ESF
This forest isn't real.
But it can help us make more informed decisions about the environment. Through virtual reality, we can explore landscapes — from tree-dense forests to urban treescapes — that show the effects of time and climate change.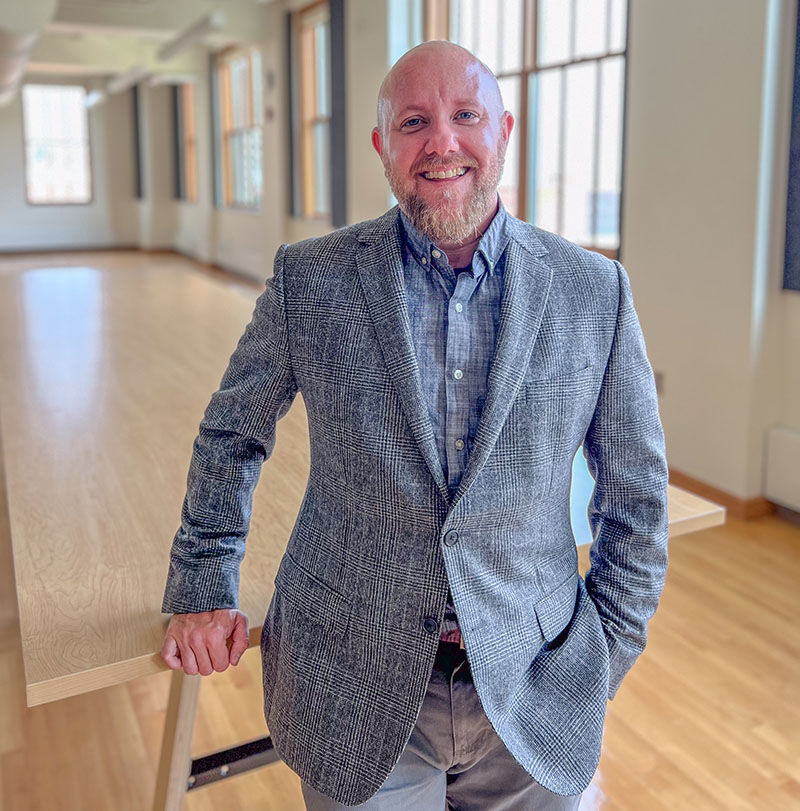 Aidan Ackerman
Assistant Professor of Landscape Architecture
SUNY ESF
Aidan builds digital forests and landscapes that can be explored through virtual reality. His landscape visualization research is transforming the way people perceive and protect the planet. It's all to make the practices of sustainable forest and landscape management more accessible.
Join us to see how he creates meticulously constructed virtual landscapes to match the beauty of the natural world, creating a gateway to a future where informed decisions and enlightened choices can shape the trajectory of our planet. And experience our virtual forest for yourself.
---
The Dale L. Travis Lecture Series is made possible thanks to a gift from Dale L. Travis '59.
---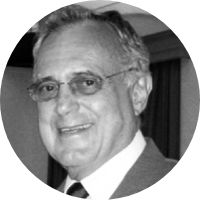 About Dale L. Travis
Ten years after graduating from ESF (Wood Products Engineering '59), Dale Travis was transferred to New York City by U.S. Plywood. Shortly thereafter, Dale founded his own business, Dale Travis Associates (DTA) to produce fine architectural signage. DTA works with some of the most prominent architects and graphic designers in the world. Its exterior and interior signs distinguish corporate buildings and museums across the country. Recent museum projects include the Metropolitan Museum of Art, the American Museum of Natural History, the Rose Center (Hayden Planetarium), and the Morgan Library & Museum. DTA were privileged to carve the cornerstones for 1 World Trade Center and 4 World Trade Center. DTA are a member of the Society of Environmental Graphic Designers.
2022
Dr. Robin Wall Kimmerer: Returning the Gift — The role of a nature writer on the edge of climate catastrophe.
2018
Dr. Timothy Volk: Shrub Willow: RX for a healthier planet
Dr. John Farrell: Big Fish in the Balance: Research and Conservation in a Changing Environment
2017
Dr. Jacqueline Frair: Top Dog? The Ecological Role of the Coyote in Northeastern Forests
2016
Dr. James Gibbs: Restoring the Giant Tortoise Dynasties of Galapagos
Dr. Neil H. Ringler: Renewal of a Jewel — Onondaga Lake: Effective Collaboration Among Students, Scientists, Agencies and Private Enterprise
Karin Limburg, John Waldman, James Prosek, David Doubilet and Jennifer Hayes: The Future of Fisheries: Choices, Decisions, and the Role of the Arts
2015
George Curry, Distinguished Teaching Professor Emeritus: FDR, ESF, NPS at the Roosevelt Estate
2014
Dr. Robin W. Kimmerer: The Honorable Harvest: Indigenous Knowledge and Conservation
Dr. Donald Stewart: Seeking and Saving the Diversity of Arapaima: Giant Air-Breathing Fishes of the Amazon
2013
Dr. William A. Powell: Return of the King: Restoring the American Chestnut Tree
Dr. James P. Gibbs: On the Brink — Saving Russia's Last Snow Leopards