Department of Chemical Engineering


Bioprocess Engineering

Pursue an exciting path in biopharmaceuticals — manufacturing drugs, vaccines, and therapies for diseases and health.
Apply today
Be part of the green revolution happening within the bioeconomy industries. The Bachelor of Science degree in Bioprocess Engineering prepares students for an exciting career where they can make an impact bringing new biologically based drugs or pharmaceutical therapies to the market.
Our courses combine a solid foundation with specialization.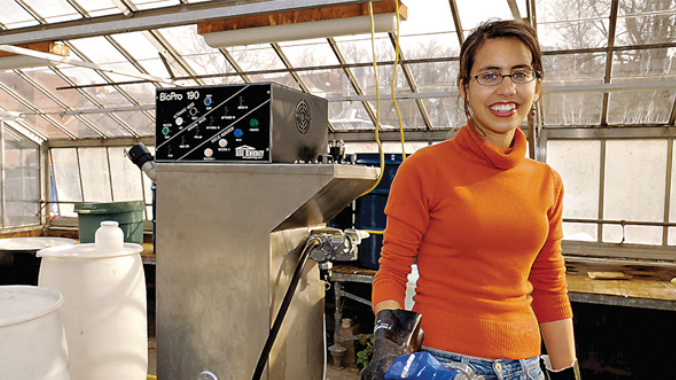 Students gain an engineering foundation — built on math, chemistry, physics, and biology — and learn about the fundamentals of engineering, including mechanics, fluid mechanics, transport phenomena, thermodynamics, and process control. Specialized courses include bioreaction engineering, biocatalysis, bioseparations, and bioprocess design. ESF offers a variety of technical electives.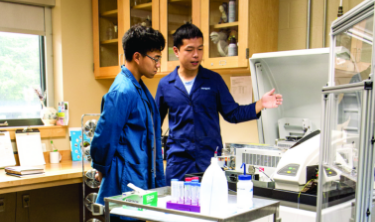 Engage in cutting-edge research.
Students gain valuable experience through a capstone design experience in which they work on significant problems in the design and implementation of new technologies. Since bioprocess engineering engages students in a high technology field, research experience at an industrial or academic laboratories or an internship with industry is a requirement.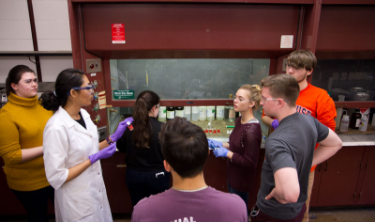 Choose your specialty.


In addition to learning basic principals in bioprocess engineering, students can specialize in biocatalysis, biomaterials, biofuels, and other cutting-edge technologies.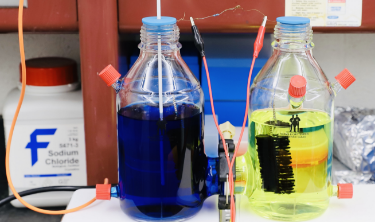 Pursue an exciting career path.
Graduates are well prepared for a career in which they can make an impact, using biological materials to create a variety of products, from pharmaceutical to agricultural.
We meet ABET accreditation.
Our program is accredited by the Engineering Accreditation Commission of ABET, demonstrating we meet high-quality industry standards in preparing our graduates for success by providing a strong educational foundation.
10%
Job
Growth
$97,180
Median
Annual Salary
100%
ESF Graduate Outcomes Rate
17,900
Annual Projected
Job Openings
Bioprocess Engineering Degree Outcomes
If you want a career in a high-tech, cutting edge and impactful industry, take a close look at ESF's Bioprocess Engineering program—the first and only program of its kind in the Northeastern United States.
Career Options
Bioprocess Engineer
Manufacturing Engineer
Quality and Control Engineer
Pharmaceutical Manufacturing
Process Engineer