SHARE:
Mighty Oak Monday: Sarah Quadt


7/11/2022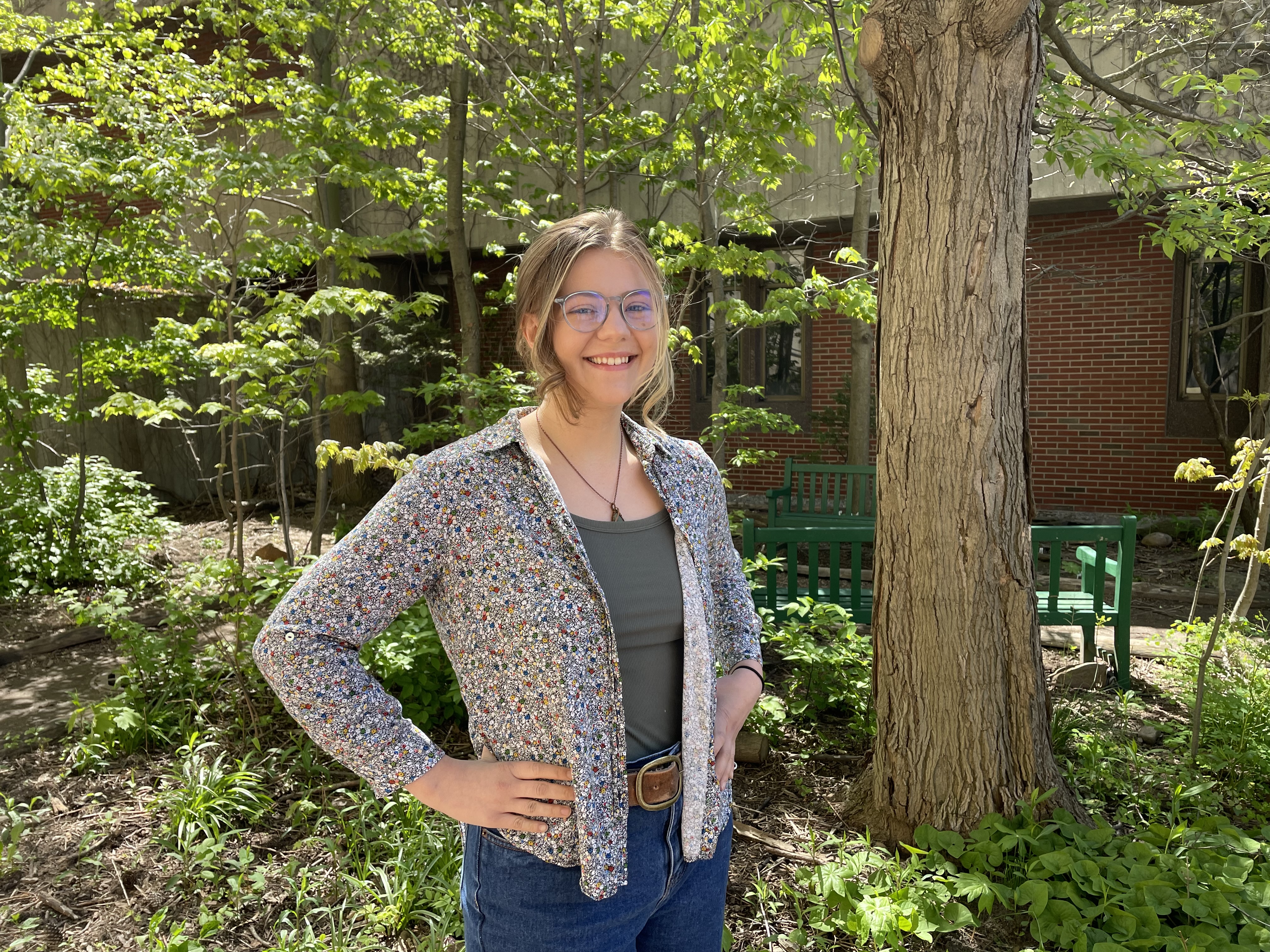 Major: Conservation Biology
Hometown: Bemus Point, New York
Sarah Quadt is an aspiring plant whisperer. "People don't think of plants as alive, but they are living creatures without a voice. I want to be a voice for plants." It's a natural passion for someone who grew up spending time in nature and feeling a deep closeness to the natural world.
Her passion opened many doors for her and led to her fellowship at the United States Fish and Wildlife Service (USFWS)'s Gulf Coast National Wildlife Refuge Complex. It started her first-year at ESF when she was a conservation education intern at the Oregon Zoo. She had informational interviews with various USFWS staff and kept in touch with them. When she heard about the Directorate Fellows Program, she applied and got the position. The fellowship is offered to a select few nationally, putting her in an elite group. Upon completion of her fellowship and degree, Sarah will be on tract to earn a permanent position with USFWS.
As part of the internship, she will spend a week at the National Conservation Training Center, then go to the Wildlife Refuge Complex to gather data on the Wet Pine Savannah habitat. The ecosystem is a fire reliant habitat that supports one of the most biodiverse plant communities in the world. This research will help support active fire management on the refuge. The fellowship culminates with the opportunity for her and her fellow interns to present their findings at the USFWS regional office in Atlanta.
She credits ESF with providing the foundation to succeed in this internship. "The range of scientific research at ESF has helped me approach the problems I've faced in my internships with a critical mind. I'm grateful to the professors here for challenging me over the years."
Sarah will return to ESF for her final year this fall and hopes to work for the USFWS on the national or regional level. We're rooting you on all the way, Sarah!
Learn more about the Conservation Biology program at ESF.
Recent ESF News
News Archives
Communications & Marketing
SUNY ESF
122 Bray Hall
1 Forestry Drive
Syracuse, NY 13210
Communications@esf.edu