SHARE:
Always on the Cutting Edge
The College of Forestry used the latest technology to educate its students

8/30/2011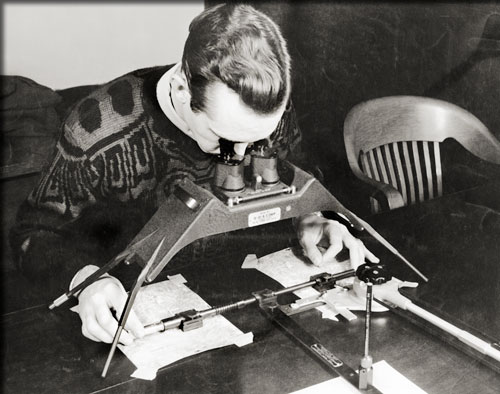 Text from an archival photo from 1964 stated, "Much of the forest manager's work that was done previously outdoors, is now done quicker and better with modern techniques. Aerial photos, for instance, are used almost daily to determine topography and the types of quality of timber stands. To collect this information, a stereoscope with parallax bar is used."
Recent ESF News
News Archives
Communications & Marketing
SUNY ESF
122 Bray Hall
1 Forestry Drive
Syracuse, NY 13210
Communications@esf.edu