SHARE:
On the stump
Politicians have long visited ESF

11/14/2011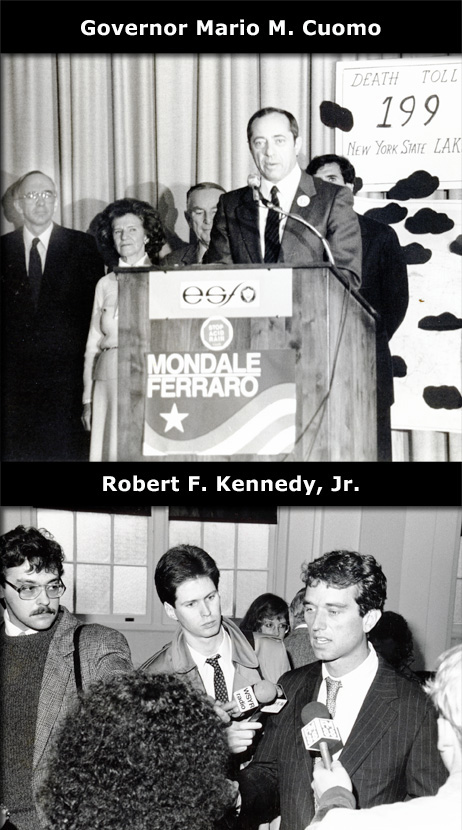 Drawn by ESF's environmentally focused atmosphere elected officials and environmental advocates have long made the campus a background for their messages.
Former Governor Mario M. Cuomo paid a pre-election day visit to the ESF campus Oct. 23, 1984, to talk about acid precipitation. Accompanied by state Sen. Maurice Hinchey and state Attorney General Robert Abrams, Cuomo used the event to demonstrate concern over acid rain's impacts and to tout New York's precedent-setting legislation requiring the state's industries to curtail sulfur emissions. About 400 ESF and Syracuse University students attended the "Acid Rain Awareness Day" program, which was sponsored by Students for Mondale-Ferraro.
Six years later on the same date, Oct. 23, 1990, Robert F. Kennedy Jr. met with local reporters after delivering a speech on campus. Kennedy was appearing across the state on behalf of the Environmental Bond Act. Kennedy serves with Hudson Riverkeeper and Waterkeeper Alliance.
Other elected visitors to campus have included New York state governors George Pataki and David Paterson.
Recent ESF News
News Archives
Communications & Marketing
SUNY ESF
122 Bray Hall
1 Forestry Drive
Syracuse, NY 13210
Communications@esf.edu