SHARE:
ESF and the World
International students always a part of ESF

1/18/2011
ESF has drawn students from around the world since its earliest days.
In September 1919, the College's international students were F. B. Mann of Lindsay, Ontario; A.E.F. Schard of Stockholm, Sweden; J.F. Mac Aloney of Halifax, Nova Scotia; Chia Choung Ton of Tien Tien, China; Luis J. Reyes of Manila, Philippines; and Mark Y.C. Hwang of Kiukiang, China.
Today the College enrolls more than 150 international students representing approximately 35 countries. The community of international students at the College is so rich that the ESF Language Bank, administered by the Office of Multicultural Affairs, has more than 80 participants who speak more than 40 languages from around the globe.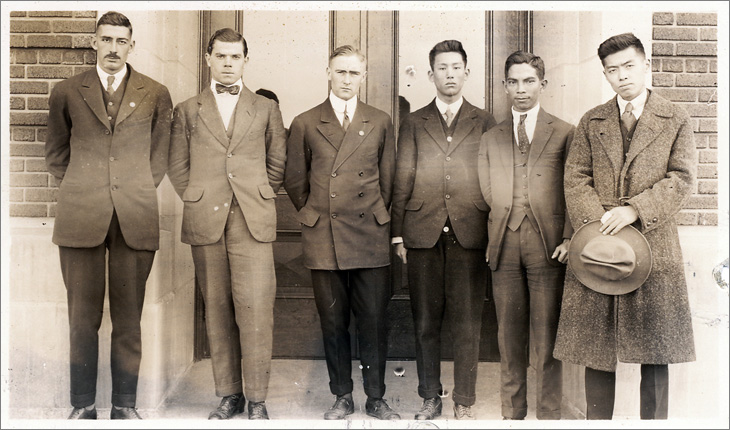 Recent ESF News
News Archives
Communications & Marketing
SUNY-ESF
122 Bray Hall
1 Forestry Drive
Syracuse, NY 13210
315-470-6644