SHARE:
To 1920 Ranger School Students: Bring $5 Matriculation Fee
Costs also included money for pencils, eraser

3/21/2011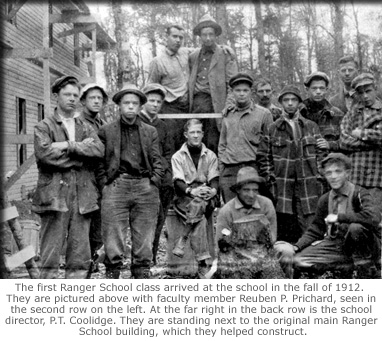 ESF's Ranger School was established in 1912, just a year after the College was founded in Syracuse. Its forest technology program is now the oldest in the country. The school also offers a program in land surveying technology and will introduce a program in natural resources conservation in the fall of 2011.
According to records kept by the Federal Board for Vocational Education, an account statement for a Ranger School student in 1920 included the following expenses: a $5 matriculation fee, $1.50 per month for tuition, a $1 incidental fee, five cents for a ruler, five cents for pencils and 10 cents for an art gum eraser.
Correspondence between College administrators in the fall of 1920 described the difficulty of finding an appropriate candidate for a faculty job at the Ranger School. They could afford to pay no more than $75 per month, including board; they had one candidate who was interested but he was married and there was no place for a married man to find housing in Wanakena.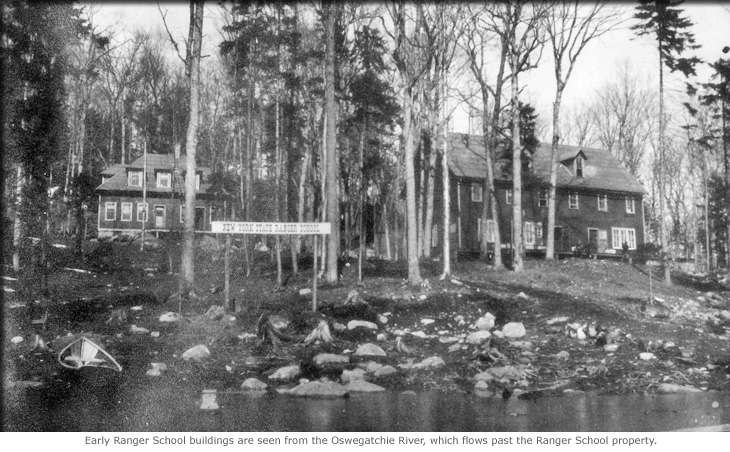 Recent ESF News
News Archives
Communications & Marketing
SUNY ESF
122 Bray Hall
1 Forestry Drive
Syracuse, NY 13210
Communications@esf.edu