Faculty Profile


Gregory Boyer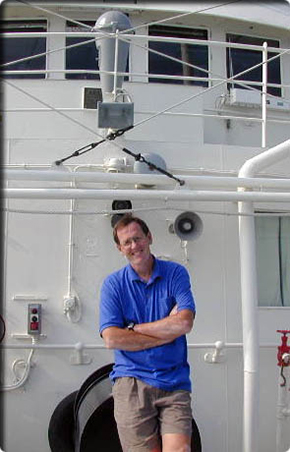 Emeritus

320 Jahn Lab
Profile
Ph.D. 1980 University of Wisconsin Department of Biochemistry. Post-doctoral Investigator, Michigan State University (1980-1982) and University of British Columbia (1982-1985).
I am current acting director for the Great Lakes Research Consortium, a network of eighteen New York Universities and nine Canadian affiliates looking at all aspects of Great Lakes science, policy and ecology. In addition, my own research interests are in biologically active natural products produced by algae. This includes toxins produced by dinoflagellates and cyanobacteria (blue-green algae) as well as allelopathic compounds and siderophores. For more information on my research interests and the students in my laboratory, look at the links below.
MERHAB-LGL, our project to develop monitoring protocols for cyanobacteria (blue-green algae) toxins the lower Great Lakes.
Recent Publications
Additional references and publications are available on my homepage.
Prospective students are strongly encouraged to contact members of the faculty directly.
If you want more information about the graduate program, please follow this link to a brief form.
Courses that I teach..........
FCH132 (PDF)
Current Graduate Advisees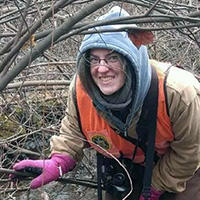 Sarah Caltabiano
skcaltab@syr.edu
Degree Sought: PHD
Graduate Advisor(s): Green and Boyer
Area of Study: EFB Environmental Physiology
Graduate Research Topic
Nitrogen regulation in Microcystis sp.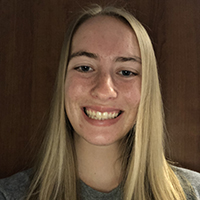 Sydney Hall
syhall@syr.edu
Degree Sought: MS
Graduate Advisor(s): Boyer
Area of Study: ESC Water & Wetland Resource Studies

Anne McElwee
ammcelwe@syr.edu
Degree Sought: PHD
Graduate Advisor(s): Boyer
Area of Study: FCH Environmental Chemistry

Bofan Wei
bwei101@syr.edu
Degree Sought: PHD
Graduate Advisor(s): Boyer
Area of Study: FCH Environmental Chemistry