Department of


Landscape Architecture

Develop the tools to design for a changing world.
ESF HOME > ACADEMICS > Landscape Architecture
From local ecosystems to territorial processes, from biogeochemical cycles to material migrations and climate crises, ESF's Landscape Architecture students engage the world with rigor and creativity. Our students develop the knowledge and skills they need to be conscientious designers who engage communities, steward the environment, and produce beautiful, culturally responsive, and respectful designs and plans.
Landscape Architecture at ESF offers a unique, small community experience in a one-of-a-kind environmental college and also access to the resources of a major comprehensive institution — Syracuse University — and its courses in art, architecture, geography, public administration, and many others.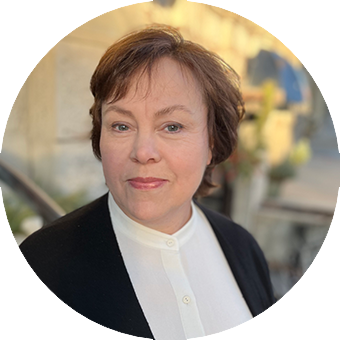 Meet the Chair
Margaret Bryant, Ph.D.
"Landscape architecture attracts visionary thinkers and creative problem-solvers. From abstract concepts to tangible landscape constructions, we draw upon art and science to address the world's most daunting environmental challenges. At ESF, we pride ourselves on our rigorous and caring community, ability to meet students where they are, and the rewarding careers that our graduates build in our broad and flexible discipline."
Full Faculty Directory
Who We Are
We collaborate to redesign a just and sustainable world.
Design directs action within an interconnected set of systems: ecological, cultural, economic, and political. In the face of climate catastrophe, we embrace uncertainty and probe messy relationships to provoke a range of new possibilities. We are propositional. We pursue research through design and apply design skills to real projects in real places. Our faculty and students generate adaptive responses to wicked societal and environmental problems. The world is already designed everywhere — even unintentionally. We think it can be designed more intentionally, with landscape architects helping to create change on the ground, improving conditions in meaningful ways for humans and non-humans.
We cultivate joyful inquiry and engage in purposeful play.
Turbulent times and uncertain futures mean that we need to be nimble and adaptive, both personally and professionally. The world is complex, and outcomes are always contested—but we, like landscapes, are inherently optimistic. We build knowledge and resilience in a safe-to-fail environment. We explore and experiment. We draw to see more closely and make to test more precisely. We strive to always be curious, clever, and critical.
We engage communities near and far.
We tackle global challenges on location here in Syracuse and around the world, where the entangled impacts of climate change and spatial inequities of structural racism require community knowledge and partnerships. In the landscapes of Upstate New York, as well as the Great Lakes and St. Lawrence watersheds, we work in a range of cultural landscapes, including post-industrial and Rust Belt cities, managed forests, indigenous lands, and other socio-ecological systems. For over 50 years, our Off-Campus Program has supported deep immersion in communities across the world. We critique the canon of design and expand education beyond Western constructs to engage alternative ways of knowing.
We foster independent, self-directed learning tied to students' career goals.
An education in landscape architecture creates a wide range of post-graduate options, such as traditional design practice, urban planning, environmental and cultural landscape conservation and restoration, and other environmentally- and landscape-focused careers. Our students can customize their experience and, as a result, develop the confidence to self-direct their learning. ESF Landscape Architecture students cultivate intellectual independence for the lifelong learning that is essential for personal adaptability in the face of inevitable societal change.
The BLA and MLA programs at SUNY ESF are accredited by the Landscape Architectural Accreditation Board (LAAB).
Undergraduate Degree Programs
Landscape Architecture


Learn to design and build spaces that complement the natural environment.
Learn More