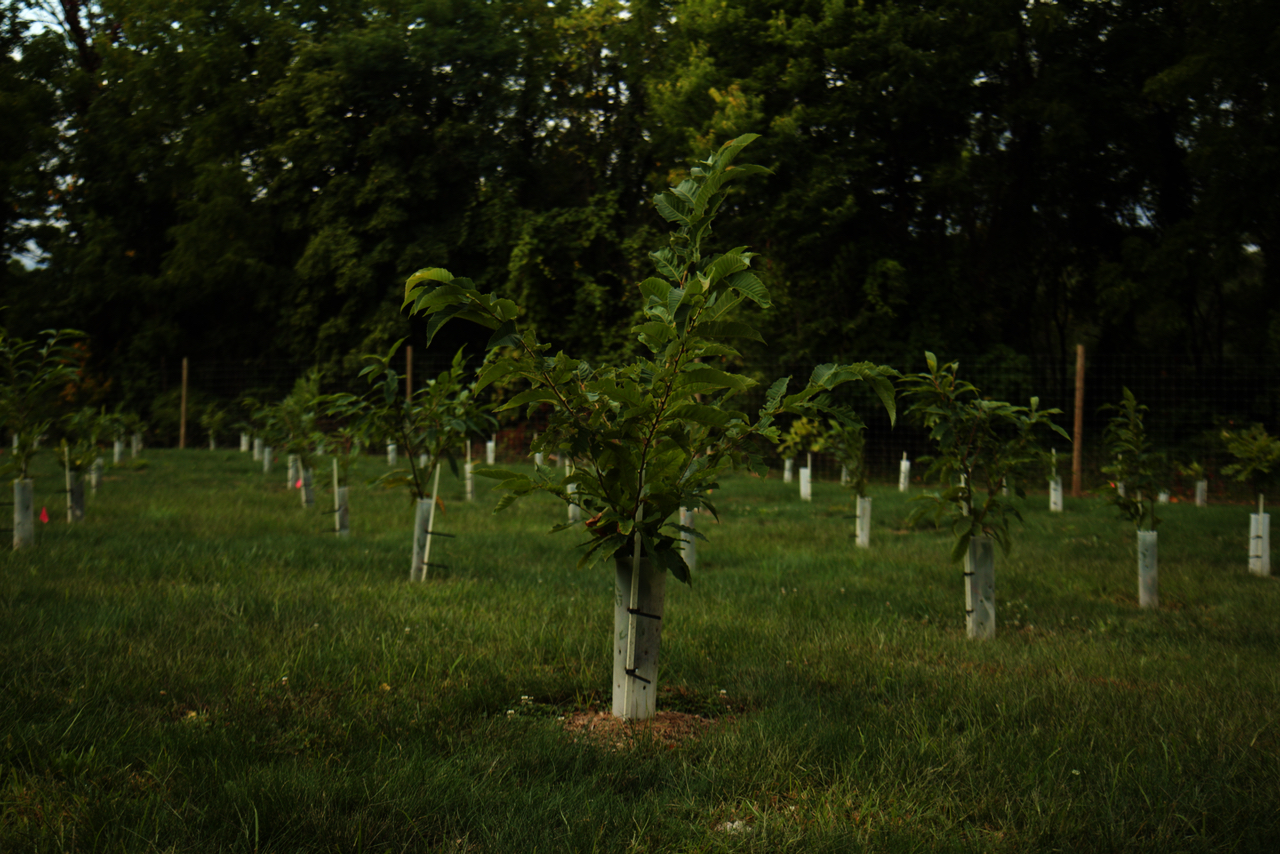 ESF Chestnut Project Seeks Public Comment
After decades of innovative research, the SUNY College of Environmental Science and Forestry (ESF) and The American Chestnut Foundation (TACF) are nearing the final steps with regulatory agencies to receive permission to distribute the Darling 58 blight-tolerant American chestnut trees to the public and use them in ecosystem restoration projects.
The United States Department of Agriculture Animal and Plant Health Inspection Service USDA-APHIS recently published two key documents for its regulatory review process and is now seeking public feedback via the Federal Register through Jan. 26. Public comments of support are key to aiding the research and restoration goals of ESF and TACF. A decision is expected by August 2023, but could come sooner.
"We are at a critical juncture toward the likely release of the Darling 58," said Dr. Bill Powell, director of the American Chestnut Research and Restoration Program. "We appreciate the supportive comments that have been submitted as the agency prepares to finalize its decision and we look forward to the restoration of the American chestnut."
The ESF American Chestnut Project developed a blight-tolerant American chestnut tree and is working to restore and reintroduce this iconic and valuable cultural symbol into the forest ecosystems of the eastern United States. ESF is growing blight-tolerant American chestnuts for educational and research purposes, for distribution to the general public, and eventually for larger-scale restoration projects. Upon regulatory approval, the trees will be distributed for planting. In preparation, ESF and TACF have been planting holding plots and planning for seed-production nurseries.
For more information on the project, visit Chestnut Project Website.