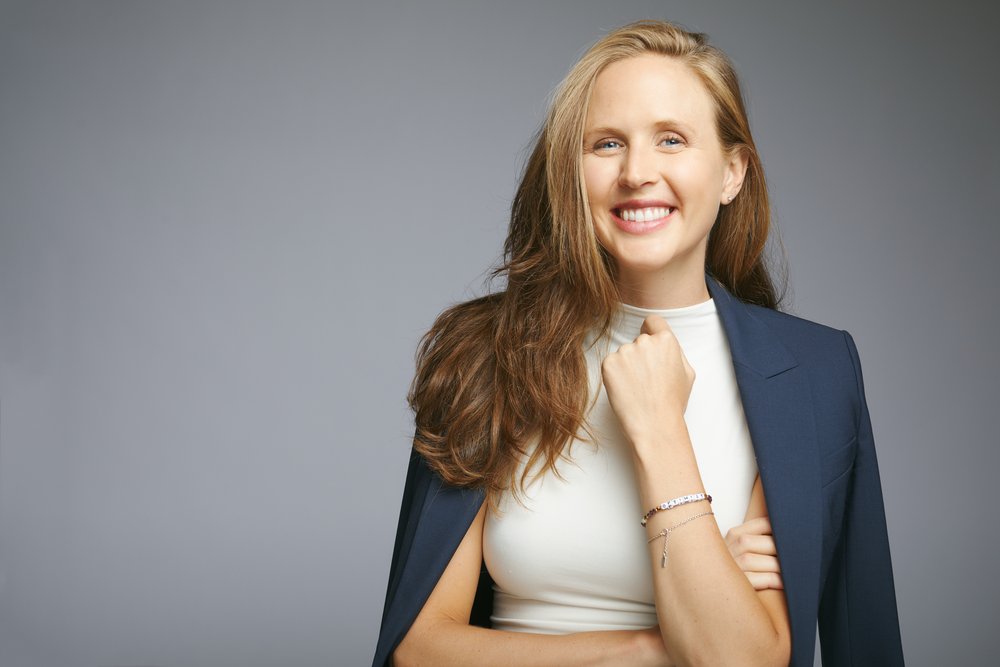 ESF to Honor Graduates with May 13 Commencement Ceremony at Lakeview Amphitheater
Syracuse, N.Y. – The College of Environmental Science and Forestry (ESF) — one of the nation's premier colleges focused exclusively on the study of the environment, developing renewable technologies, and building a sustainable future — will hold Commencement at 2 p.m. Saturday, May 13, at the St. Joseph's Health Amphitheater at Lakeview.
ESF will confer more than 370 degrees – approximately 330 students will receive bachelor's degrees and about 45 students will receive master's and doctoral degrees.
"Graduation is the pinnacle of the college experience and the culmination of our students' academic journey. Nothing makes me prouder to be part of the ESF community than watching our students walk across the Commencement stage to become graduates and alumni," said ESF President Joanie Mahoney.
This year, ESF is pleased to welcome environmental activist Anne Therese Gennari as the Commencement speaker. She is passionate about empowering people to get excited about changing the narrative on climate change so that we can act from courage and excitement to co-create a better world.
Gennari's message of climate optimism is not about taking a step back and hoping for the best to happen — it's about diving into awareness and choosing a path of resilience, action, and hope. She believes that everyday activism has the ability to not just change the world, but can also change lives, families, and organizations. It's an act of healing and self-empowerment that opens up for curiosity and solutions-thinking; a driver for positive change, innovation, and growth.
Gennari is a TEDx speaker, podcaster, workshop host, and educator who has taught courses and lectured on climate optimism at numerous organizations and institutions. She is also the author of The Climate Optimist Handbook, which is the product of almost 10 years of her passionate pursuit of knowledge and understanding about climate change. She hopes this book will be a gateway for people everywhere to step into the empowered roles we ought to play during our time here on Earth.
Undergraduate Class Marshals leading the degree candidates in the Commencement procession are Megan Cammett of Rochester, New York (Conservation Biology) and Mary E. Haley of Rockaway Beach, New York (Environmental Studies – Policy, Planning, and Law). KC Coryatt of Brooklyn, New York (Environmental Studies) will be the student speaker. Alex Paonessa of Voorheesville, New York, (Environmental Science: Health and the Environment) is the Coordinator of Graduating Activities.
During the ceremony, departmental honors will be bestowed upon the top students in each of the College's departments. ESF Departmental Scholars are:
Barbara H. Wilburn of Mohawk, New York (Chemical Engineering)

Sarah Crane of Clifton Springs, New York (Chemistry)

Benjamin P. Carguello of Pulaski, New York (Environmental Biology)

Jane Clark of Syracuse, New York (Environmental Resources Engineering)

Hadar Shimshon of Ra'anana, Israel (Environmental Science)

Samantha Cavalier of Mount Sinai, New York (Environmental Studies)

Savannah C. Wright of Rochester, New York (Landscape Architecture)

Thomas Sherman of Frankfort, New York (Open Academy)

Ashley Carter of Manlius, New York (Sustainable Resources Management)
Recipients of the SUNY Chancellor's Award for Student Excellence Recipients are:
Hadar Shimshon of Ra'anana, Israel (Environmental Science)

Alexandra Walls of Gambrills, Maryland (Environmental Studies)
To mark the significance of graduation and to honor degree candidates, ESF is planning several receptions and ceremonies in addition to Commencement:
Inclusive Excellence Graduation Reception | 3 p.m. Tuesday, May 9 | Gateway Center. This reception honors and celebrates the diversity of ESF's graduates. Each graduate will receive a special Inclusive Excellence graduation cord to wear at commencement.
Class of 2023 Champagne Toast | 3 p.m. Wednesday, May 10 | Gateway Center
Graduate School Higher Degree Reception and Ceremony | 4:30 p.m. Friday, May 13 | Gateway Center
Honors Ceremony | 9:30 a.m. Saturday, May 13 | Gateway Center
Department Receptions | 11 a.m. – 12:30 p.m. | various locations on campus
The College will also hold commencement ceremonies on May 20 at its Ranger School in Wanakena, New York, where the College will award Associate in Applied Science degrees.
About SUNY ESF
The SUNY College of Environmental Science and Forestry (ESF) is dedicated to the study of the environment, developing renewable technologies, and building a sustainable and resilient future through design, policy, and management of the environment and natural resources. Members of the College community share a passion for protecting the health of the planet and a deep commitment to the rigorous application of science to improve the way humans interact with the world. The College offers academic programs ranging from the associate of applied science to the Doctor of Philosophy. ESF students live, study and do research on the main campus in Syracuse, N.Y., and on 25,000 acres of field stations in a variety of ecosystems across the state.