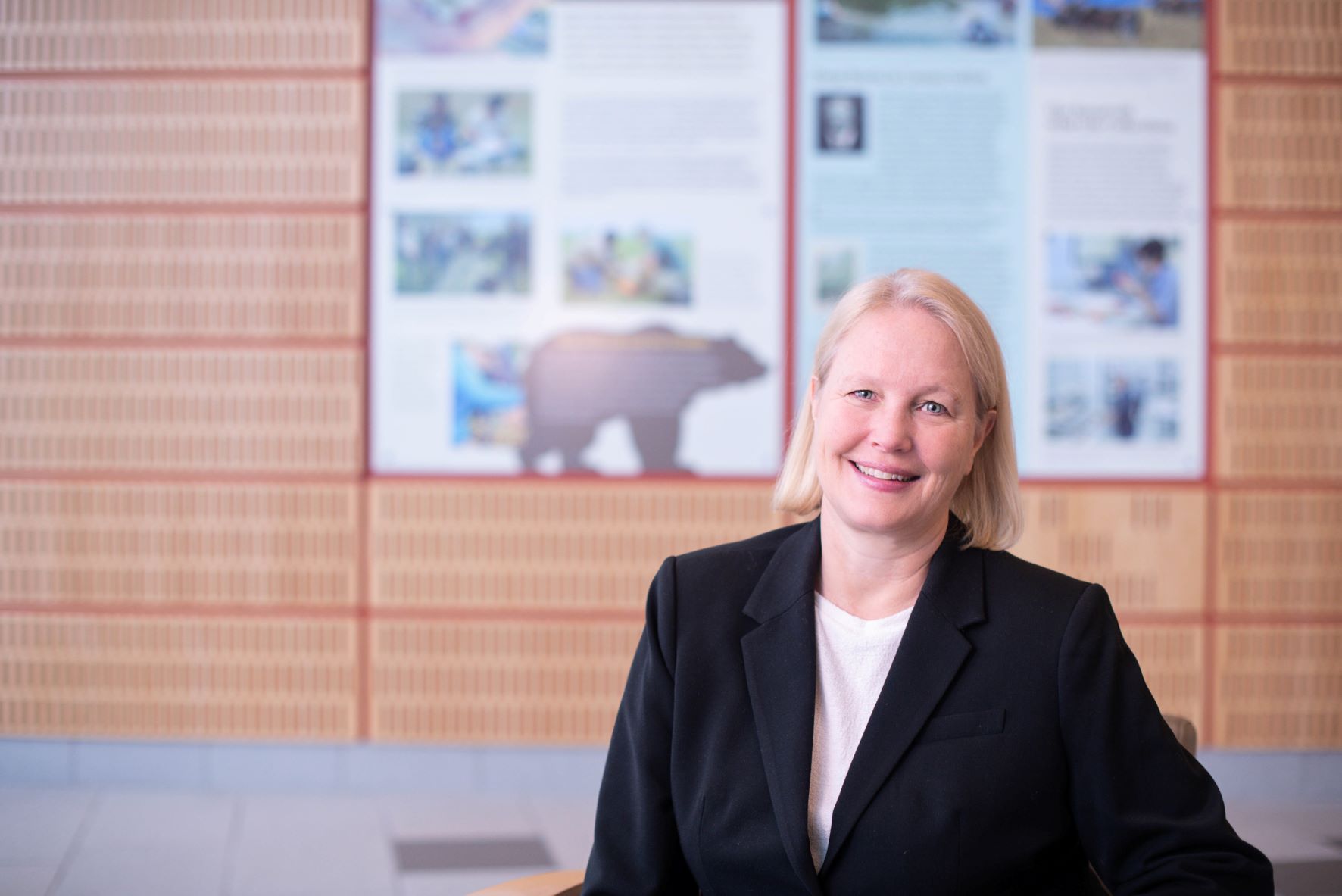 ESF President Joanie Mahoney Named Among NY's Influential Higher Ed Leaders by City & State
Joanie Mahoney, president of the SUNY College of Environmental Science and Forestry (ESF), was named one of the top 25 most-influential higher education leader in New York state.
The Higher Education Power 100 recognizes New York's most influential academic leaders making the biggest difference, on campus and off, whether it's spurring job growth, advocating for policy changes, or advising city and state government officials.
Mahoney is 23rd in this year's ranking and is among four other SUNY presidents included in the top 25. They are listed alongside SUNY Chancellor John B. King, who is listed at #2. Mahoney moved up one spot from 2022 report.
Mahoney became the first woman to lead ESF in 2020 after spending two years addressing climate change, invasive waterway species and the pandemic as the university's chief operating officer. She brings unique experience to higher education, having served as Onondaga County executive for nearly 11 years. She is also chair of the state Thruway Authority, a public corporation that oversees the 570-miles tolled highway system in New York state.
City & State's Higher Education Power 100 list is primarily made up of New York's higher education leaders, and features lawmakers, labor leaders, philanthropists, advocates, and other players in the world of postsecondary education.
About SUNY ESF
The SUNY College of Environmental Science and Forestry (ESF) is dedicated to the study of the environment, developing renewable technologies, and building a sustainable and resilient future through design, policy, and management of the environment and natural resources. Members of the College community share a passion for protecting the health of the planet and a deep commitment to the rigorous application of science to improve the way humans interact with the world. The College offers academic programs ranging from the associate of applied science to the Doctor of Philosophy. ESF students live, study and do research on the main campus in Syracuse, N.Y., and on 25,000 acres of field stations in a variety of ecosystems across the state.