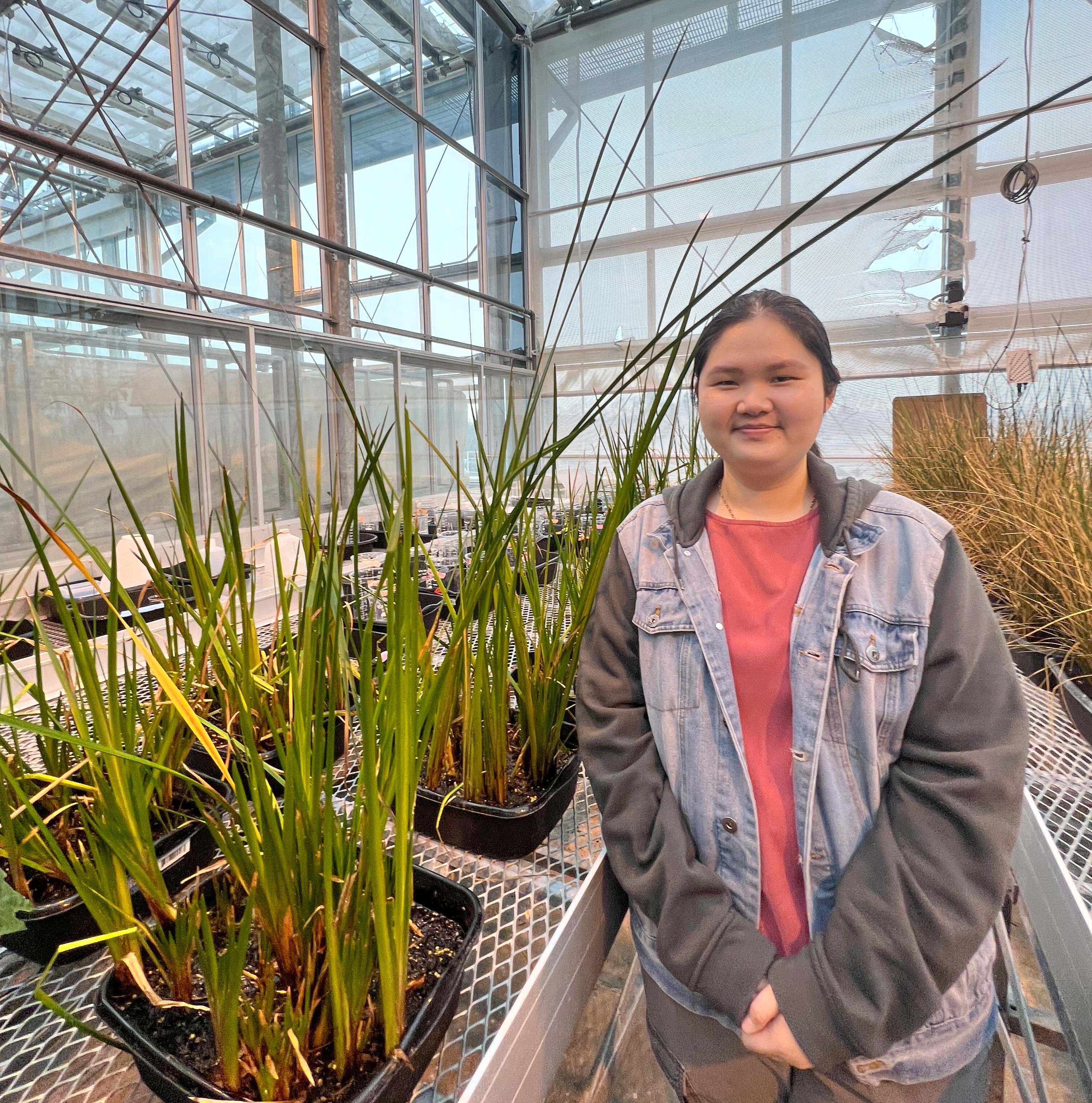 Mighty Oak Monday: Siwapon Chotikasatein
Major: Environmental Health
Focus Area: The Built Environment
Hometown: Rayong, Thailand
Class of '23

Siwapon Chotikasatein grew up as part of the "green revolution" generation. While working on her family's rubber tree farm in Thailand, she saw trials and errors with vegetable farming that helped her understand the fragility of food systems. This experience – coupled with learning about sustainability principles in high school – paved the path to her interest in studying the environment. She enrolled in the dual study program between Mahidol University and ESF.

"I wanted to experience multiple global viewpoints on sustainability and environmental practices," Chotikasatein said. "I never seemed to question the idea of going abroad."

For students like Chotikasatein, the program begins at Mahidol University for two years and culminates at SUNY ESF for three years. She arrived in Syracuse at the height of the COVID-19 pandemic in August 2020, making it challenging, but she persevered and poured herself into research opportunities.
"Dr. Lee Newman (in the Environmental Health division) introduced phytoremediation, which is the practice of using plants to clean up toxic metals, pesticides, and more ," Chotikasatein said. "It really blew my mind!"

Traditionally, scientists have focused on which species of plants absorb the chemicals best, but there's been a recent push to use more native plants.
In research led by ESF PhD student Amalia Kenyon, Chotikasatein helps to determine which species will absorb Per- and Polyfluorinated Substances (PFAS) chemicals the best. As an emerging environmental contaminate, the scientific community is banding together to stop further spread of PFAS.
Why the push to use more native plants? Chotikasatein soon found out. Once the native plants help take up the chemical, it's possible to restore the natural environment more quickly to it's previous state.
Graduation is just around the corner for Chotikasatein. While her part in the phytoremediation research is done, the work will continue under Kenyon. Chotikasatein plans to pursue a master's degree at Syracuse University studying food systems. Her long-term goal is to gain as much knowledge on environmental practices as possible and return to Thailand to help run her family farm in a more eco-responsive way.
"Small to medium farms play such an important role in curbing climate change. I want my family's rubber farm to be around for another 50 to 100 years, as it has existed before."
Learn more about ESF's Environmental Health program.